10 Reasons to Get Married in Kent County, Maryland
Kent County, Maryland offers a unique and peaceful wedding destination on the Upper Eastern Shore of the Chesapeake Bay sure to surprise eager brides and grooms-to-be. If you are embarking on a wedding planning adventure, take a moment to learn why a Chesapeake Bay wedding might be exactly what you want.
1. Amazing Venues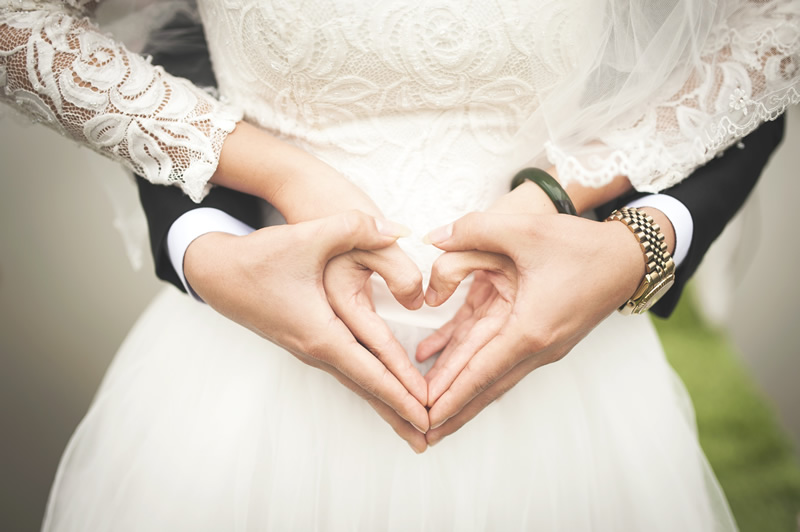 Kent County provides an ideal destination for any couple seeking to plan their special day. This unique and idyllic county located on the Upper Eastern Shore of the Chesapeake Bay offers venues ranging from pocket-sized to prodigious. Brides and Grooms eloping, or arriving in Kent County with a small group of guests will find themselves surrounded by opportunities to celebrate their nuptials in venues that, despite being smaller in size, highlight the significance of their special day. Meanwhile, brides and grooms with dreams of grand celebrations and trailing guest lists will be delighted to discover an array of larger venue options certain to fulfill their needs.
2. Ultimate Scenery
Located on the Upper Eastern Shore of the Chesapeake Bay, Kent County is rich with water views. Freckling the coastline, Kent County's waterfront venues provide both a nautical and natural setting certain to appeal to water-loving brides and grooms. In search of even more water? Consider a wedding ceremony aboard one of the many chartered vessels in Kent County. Bringing your guests along? Check out the Chester River Packet, a 1920's style, 65-foot touring boat that features an in-house caterer and onboard bar.
Maybe the happy couple is a little less anchors and sailboats, and a little more fireflies and tractors. Hoping to find a rustic barn in a sweeping farm field to host the rural wedding of your dreams? Pack up your burlap and mason jars and head over to Kent County, Maryland. Here your country wedding dreams can become reality as you share your vows surrounded by the beauty of farm fields stretching out before you.
3. Ideal Getaway Destination
Kent County is a destination your wedding guests will actually want to visit for a weekend getaway. Featuring five beautiful and unique small towns, Kent County, Maryland has something for everyone. From bayfront beaches and hiking trails in beautiful Eastern Neck National Wildlife Refuge to antique stores and a dynamic Arts and Entertainment district, Kent County has something that will appeal to every guest on your list.
Here's a tip: Share our 48-Hour Guide to Kent County with your wedding guests before they arrive. This guide will give your guests ideas for things to do in Kent County during their visit, ensuring they have the opportunity to truly enjoy your destination of choice.
4. Local Wine and Spirits
Nothing makes a wedding, particularly a destination wedding, more unique and memorable for guests than the incorporation of local flavors. Brides and grooms planning their special day in Kent County will have the opportunity to highlight this destination's flavors at their bar by serving wine from Crow Vineyard and Casa Carmen as well as spirits from Bad Alfred's Distilling. Crow, a third-generation family farm, is known for producing award-winning wines using sustainable farming techniques. The only field-to-bottle vineyard on the Eastern Shore, Crow is known for distinctive flavors as well as the only sparkling wine in this region. Casa Carmen Winery, operated by siblings from Ecuador, is a boutique winery dedicated to crafting premium local, dry wines. Bad Alfred's Distilling brings a stronger beverage to the menu providing attendees with a choice of Vodka, Gin, Brandy and Whiskey made right here in Kent County.
5. Local Food
A peninsula, Kent County provides more than 200 miles of beautiful shoreline. With so much access to the water, it should not be surprising that Kent County is a destination known for delicious seafood including the world-famous Chesapeake Bay Blue Crab. This sought-after Maryland delicacy, along with rockfish, oysters, clams and more, can be found on the menus of local caterers and venues in a variety of exciting dishes providing brides and grooms with the opportunity to delight their guests with truly fresh seafood. To learn more about local seafood and sample the prized fare consider a visit to one of Kent County's delicious restaurants, that way, you'll know exactly what you want to serve at your big event.
6. Local Culture
It has been said that Kent County is where the locals play. Home to large farms and working watermen, Kent County is a community filled with hard-working men and women, but it is also a community filled with vivacious and charismatic personalities who know how to have fun. With dozens of festivals and events throughout the year, this seemingly quiet destination on the Eastern Shore of the Chesapeake Bay is full of excitement and activity sure to delight your guests.
7. Historical Significance
Marriage is often thought of as the union of two people. It is an event that marks change in lives and futures for those joined in matrimony, and it becomes a piece of the new family's history. Kent County provides this couple with the opportunity to braid a greater history into their ceremony and experience. Walk the tree-lined, brick sidewalks of historic Chestertown, and revel in the experience of sharing a walking path with historic figures like George Washington. Take in the views of beautiful 1700s architecture, poised to play a role as a background feature in your wedding photography. Embrace the symbolism and tradition of historic churches, where hundreds of couples before you have pledged their love for one another. Celebrate your love and your marriage in a setting where history abounds and conjures a greater sense of meaning, perfect for marking a day of great significance in your life's story.
8. Great Local Photographers
Weddings are momentous occasions and the memories from these special celebrations, especially the photographs, are priceless treasures. Couples who choose to wed in Kent County will find that the choice of their wedding photographer is only complicated by the fact that so many talented photographers live and work in this area. One of the quickest ways to see the amazing work of our local wedding photographers is to search the hashtags #KentCountyMD and #EasternShoreWeddings on Instagram. Here you will find a wide array of talented artists whose work demonstrates their ability to document your special day and preserve these important memories.
9. Pet-Friendly Destination
Before there was a bride, there was man's best friend. If you wouldn't dream of getting married without your constant pup companion by your side, there are lots of venues and lodging options in Kent County that welcome your furry four-legged family members.
10. A Place to Escape
Planning a wedding is stressful and often wrought with reasons to release your inner bridezilla. Minimize the chances of a full-blown bridal meltdown by opting for a graceful Kent County wedding. There is something about waterfront views of the Chesapeake Bay and lush, wide-open spaces, that automatically slow your heart rate, and calm your racing mind. A slower pace and plenty of breathing room are big reasons why Kent County has become such a huge draw for brides and grooms. Plan your event with space and time to make meaningful decisions. Here, you won't have to pound the pavement running up and down busy city streets while facing the pressure of a fast-paced environment where competition for the best vendor is steep, and settling for the "best available" is the standard approach. Allow Kent County to provide you with the space you need to make your wedding planning as pleasant an experience as possible. Take your time and most importantly, enjoy your big day. Learn more about creating your perfect wedding celebration in Kent County, at kentcounty.com/weddings
---