48-Hour Guide to Kent County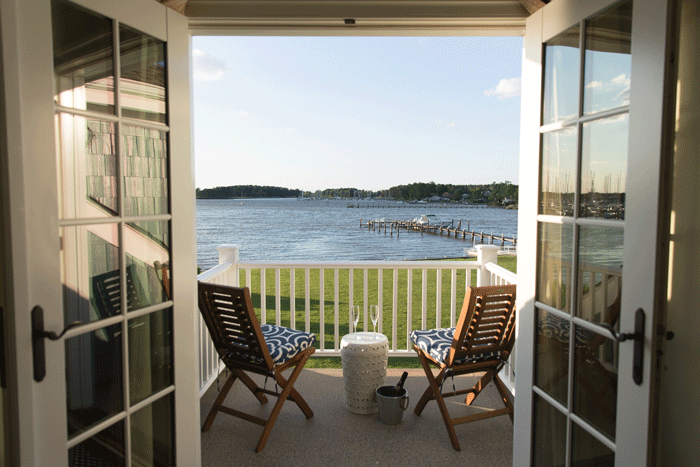 Approximately two hours away from the hustle and bustle of Baltimore, Philadelphia and Washington, D.C., Kent County, Maryland, is an idyllic escape for a relaxing and refreshing weekend getaway. Visitors are drawn to the area that still echoes its rich and fascinating past, while featuring stunning, unspoiled water views and open, sweeping farm fields and landscapes. Kent County is the polar opposite of the busier cities, making it a perfect retreat for a weekend getaway, but don't be fooled by the serene surroundings, there is quite a lot to do in this surprising Eastern Shore destination. While it's not expected you'll fulfill everything on this itinerary, this guide will point you in the right direction as you plan for your escape to Kent County.

Friday
3 p.m. —Check in to your accommodations
As you pull into your weekend destination, drop off your luggage at one of the area's bed and breakfasts, historic inns, hotels or private rental properties. Kent County is home to incredible historic architecture, 2nd only to Annapolis with the most 18th and 19th century structures, so if you appreciate the preserved history, it's recommended to stay at one of the inns that have stood for more than a century. If you're a nature lover, camping overnight at Bayshore Campground allows you to get up close and personal with the Chesapeake Bay. Pitch a tent or park your RV right along the waterfront. The tranquil campsite offers desired respite and plenty of fresh air.


5 p.m. — See why the local delicacies are all the rave
As dinnertime rolls around, make your way to Waterman's Crab House, a popular Rock Hall, Maryland restaurant that regularly nabs a "Best of the Bay" title and where you can order mouthwatering items like hot crab dip or the signature Maryland crab cakes. Your meal will be made even sweeter thanks to beautiful water views and the chance to watch Rock Hall's working watermen as they bring in the day's fresh caught seafood. Ford's Seafood, also in Rock Hall, is another location where you can enjoy freshly harvested Chesapeake Bay Blue Crabs. Hunting for a dinner destination in Chestertown? Check out Bad Alfred's Distilling, where you can enjoy brick oven pizza and a brew just blocks away from the Chester River or opt for a truly waterfront experience at 98 Cannon Riverfront Grille. Hoping to order your crabs by the bushel? Stop by Clark's Seafood in Chestertown or the award winning Chester River Seafood, in Rock Hall, to grab your dinner to go. Don't fret if the crabs are out of season (fall/winter), oysters are a fabulous alternative and are at their peak during October through April. You can grab a sumptious oyster dish at various locations around the county such as Baywolf Restaurant (Rock Hall); The Kitchen at the Imperial (Chestertown) where you can enjoy a gorgeous sunset.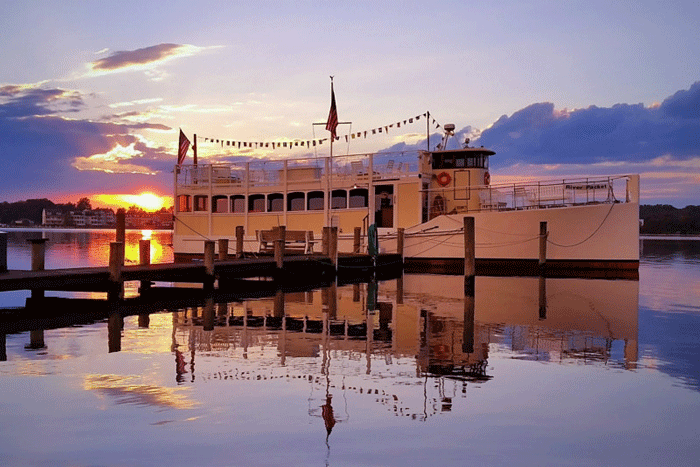 6 p.m. — See the county by water or land
Once you've had your fill of seafood, the next thing to do is to hop aboard the River Packet in downtown Chestertown, for a charming boat tour aboard a replica 1920's sailing yacht that allows you to experience panoramic views of the waterfront town in the glowing light of a Maryland sunset. Take advantage of the boat's fully stocked bar and relax as you cruise down the Chester River. You can also tour the expansive waterfront aboard any of the beautiful charter boats available in Rock Hall.

If you'd prefer to stay on solid ground, you can spend your evening browsing the troves of unique shops, studios and galleries located throughout downtown Chestertown's Arts and Entertainment District as well as Main Street in Rock Hall and Galena. If you happen to find yourself in Chestertown on the first Friday of the month, you will find that shops are open late as part of the town-wide open house known as First Friday. During this event, many retailers and galleries feature special exhibits, entertainment and refreshments while restaurants serve up happy hour specials.

Saturday

8 a.m. — Get your fuel for the day
Start your first full day in Kent County by visiting the Chestertown Farmers and Artisans Market (opens 8 a.m. every Saturday, year-round). Dozens of local vendors and farmers flock to the market to display their best produce and artisanal goods while educating guests on where their products come from. If you see a sign advertising Lapp's, get excited and be sure to order their sticky buns! These sweet breakfast treats are a local favorite. If you wish to visit a nearby pastry shop, consider Evergrain Bread Company, where homemade loaves come fresh out of the oven. Or for a hot meal, visit Beverly's Family Restaurant in Chestertown for specials like French toast and eggs with crispy bacon.
10 a.m. — Get your nature fix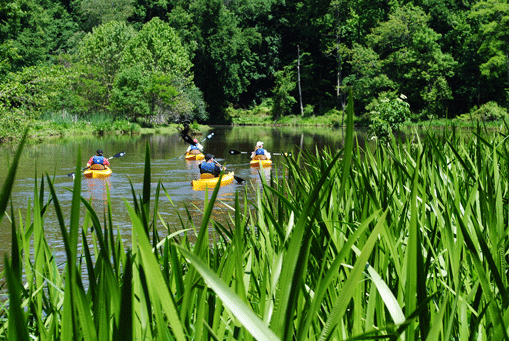 After fueling up with a good breakfast, it's time to visit Eastern Neck National Wildlife Refuge, where you can explore the beauty of the great outdoors on the Eastern Shore. Drive approximately 30-minutes outside of Chestertown or just seven miles from the heart of Rock Hall, and you'll find yourself in this 2,286-acre park, teeming with outdoor activities and wildlife. Expect to find observation decks hovering over marshlands, the winter home of the graceful Alaskan tundra swans. Other wildlife in the park includes elegant ospreys and American bald eagles. These majestic birds are more easily observed on a winter bird walk scheduled every 1st Saturday December through March. The refuge has several designated hiking and biking trails that take you through the park and include waterfront benches, where you can bask in the splendor of the Chesapeake Bay and the Chester River. The park also has flat terrain, which is great for biking. Plan a biking trip along the trail and you'll come across the butterfly garden, easily recognized by its landscape of wildflowers (depending on the season). Kayaking the Eastern Neck Island Water Trail, which circumnavigates the island, is another way to explore the park. You can see the island independently, or charter a tour with Chester River Kayak Adventures in Rock Hall. If you find yourself wanting to explore nature in Chestertown, schedule a mid-day sail or public paddle with The Sultana (a replica of a 1768 British schooner).

12 p.m. — Midday meal and sweet treats
All that nature exploring will build up your appetite. For lunch, order shrimp and scallop fajitas at Harbor Shack, a waterfront seafood restaurant with Mexican flavors. Or share a plate of steamed clams at Bay Wolf Restaurant, an Austrian-style eatery. Both places are conveniently located in Rock Hall. But don't get too full as you'll want to save room for dessert at Get the Scoop, located in Rock Hall Village or Sweet Cheeks Delightful Treats, located next to Java Rock where you can get a good cup of "joe" to accompany your delectable treat. Between these locations, you'll find many tempting choices of milkshakes, ice cream and cookies to satisfy your sweet tooth.

2 p.m. — Experience a historic beach or get a glimpse of history
Kick off your shoes and dip your toes in the sand at one of Kent County's beaches. In Rock Hall, stroll along the quaint boardwalk experiencing panoramic views of the Chesapeake Bay. Make yourself at home in Betterton, a once booming beach resort community that has transformed into a peaceful beach haven. Thanks to its secluded location, Betterton Beach makes beachgoers feel as if they have the whole area to themselves. Visiting the beach at dusk will give you a glimpse of a stunning sunset over the water. Nearby is Betterton Heritage Museum, where you can peruse through the memorabilia of the town's origins as a fishing village in the 1700s, through its heyday as a steamboat bound historic site. Other museums in the area include Massey Air Museum (home of vintage aircraft), Waterman's Museum (maritime trades) and Sumner Hall (heritage of African-American Veterans).

5 p.m. — Dinnertime
As your time at the beach winds down, if you're already in Betterton, stop by Marzellas to grab a quick slice of pizza. Or if you've concluded immersing yourself in historical facts on your journey through Chestertown, Luisa's Cucina Italiana would be an ideal place to unwind and reflect on your adventures of the day.

7 p.m. — Get your dose of cultural arts
Spend your evening at the local theater. Kent County is home to both the Garfield Center for the Arts in Chestertown and The Mainstay in Rock Hall. The Garfield offers you a lineup of theater productions, musical performances and even participates in some of the noteworthy, multiday, festivals in Kent County, including the annual Chestertown HP Festival which pays homage to everything Harry Potter, and the Chestertown Jazz Festival. The Mainstay is known for hosting world-class performances and concerts, featuring everything from jazz to classical to folk music. It's a listening room created to make you feel right at home. Purchase your tickets in advance for both venues (available online).


Sunday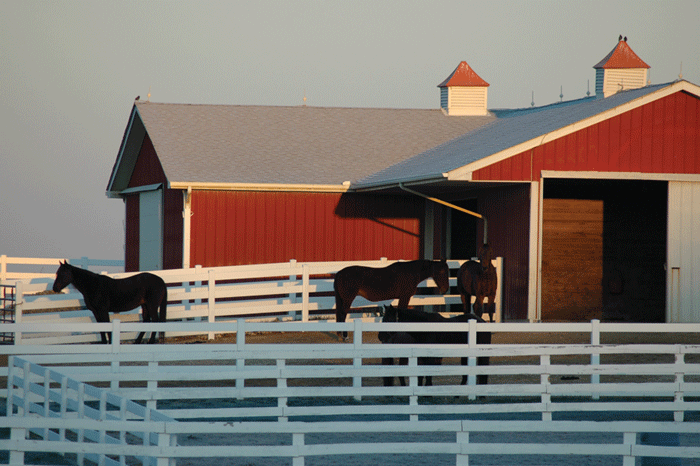 8 a.m. — Farm and Country Driving Tour
Before bidding Kent County farewell, take a look at the Farm and Country Driving Tour, a self-guided tour that you can follow as you head out of the area, to leisurely enjoy on your way home. You've seen the small towns, so this is your chance to see the surrounding landscape of stunning farmlands complete with grazing cows and horses. Along the way, in certain seasons, you'll be able to pick up fresh produce from one of the roadside farm stands; a perfect souvenir from your weekend in Kent County.

10 a.m. — Sunday Brunch at a historical landmark
If your travels exiting Kent County take you on the northward route, stop by Kitty Knight Restaurant for a sumptious Sunday brunch. You can dine on creme brulee french toast or a hearty plate of "Tavern Wings". It is the perfect opportunity to dine at a historical landmark. Miss Catherine "Kitty" Knight is famed for having stood her ground against British troops determined to burn the houses to the ground (one of which the Kitty Knight Restaurant is located).

12 p.m. — Sunday sip or Sunday cruise
If you're still meandering through Kent County at noon, make sure to visit Crow Vineyards, Kent County's award-winning winery where the tasting room is open every day from noon until 5pm. Enjoy a uniqe, scenic vista as you get to taste wines made from grapes grown in the vineyard....a true farm-to-table experience. Want to get one more view of the beautiful waters surrounding Kent County? Be sure to take a cruise on the Chester River Packet in Chestertown for a brunch buffet sure to satisfy the most sophisticated palate.
2 p.m. — Leisurely activities to relax you on send-off
You've experienced a fun-filled weekend with plenty of adventure. There's so much to do in Kent County and a challenge to experience it all in 48 hours. But there are a few more things you can do to relax you prior to your journey home. Take a leisurely bicycle tour through the bucolic roads of Kent County, enjoy a horseback ride over pristine fields, take a turn on the golf course, or stroll the streets in search of fresh, local pastry to enjoy on your journey home. If, by chance, you didn't get the opportunity to fit it all in, don't worry --- there's always next time!
For more information on lodging, dining, events and activities, please visit kentcounty.com.
Please note: given the nature of seasonal schedules in waterfront communities it is advised that guests confirm times for tours, activities and events with the businesses listed in this article.
---