The Charming Main Streets of Kent County, Maryland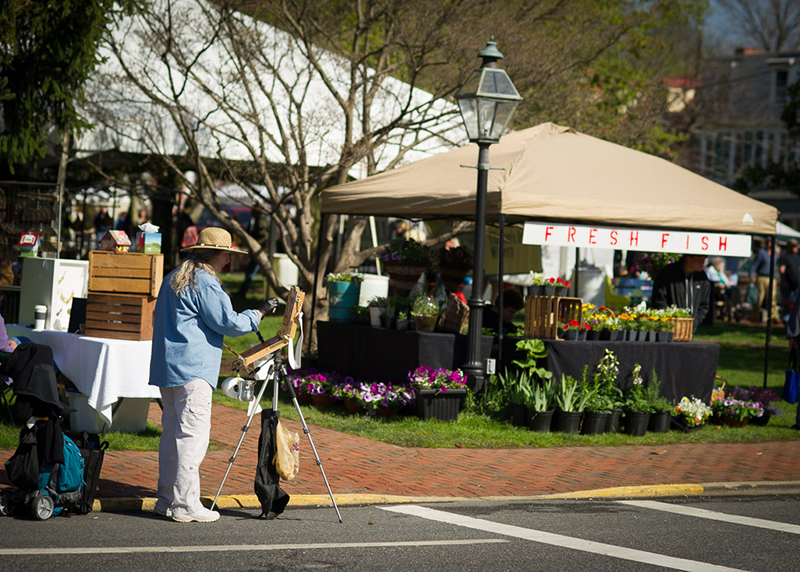 Though the street signs at the centers of U.S. towns may not all read "Main," the moniker evokes a collective impression in American society—a certain nostalgia that harkens back to a simpler life and times.
Idyllic Kent County, Maryland, delivers this sensibility on nearly every street you travel. Perhaps it's due to geography. As a peninsula, with its borders defined by the Chesapeake Bay and the Sassafras and Chester Rivers, the county is naturally preserved from the hustle of nearby Baltimore, Washington, D.C, and Philadelphia. Or, might it be in the air? Breathe in the salty spray along the bay, the earthy aroma of winding rivers and the pastoral perfume of nearby fruit and vegetable farms, and you'll immediately feel a sense of warmth the area evokes.
In 1998, the Maryland Department of Housing and Community Development created the Main Street Maryland Program with a vision to restore and revitalize historic, culturally significant and downtown districts by providing funding for planning, marketing and education. Through a competitive process, 23 communities have received this official designation including Chestertown. Chestertown is also located in the middle of the Chesapeake Country National Scenic Byway, Maryland's first nationally designated scenic byway. The byway comprises historic town centers, pristine natural areas and plenty of hiking, biking and paddling trails for you to explore.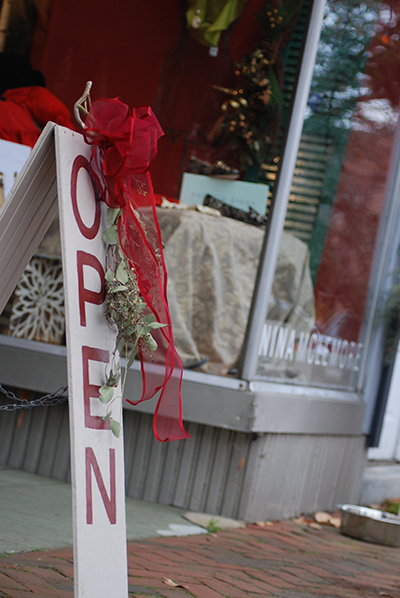 A Royal Port of Entry
To earn this coveted designation, Chestertown's residents, business owners and local government completed crucial requirements of the selection criteria like restoring buildings and designing new construction to complement the historic, colonial architecture of what was once a Royal Port of Entry. They developed business and marketing plans to create a sustainable economic engine to fuel growth and future enhancements and instilled a sense of pride throughout the city to create and maintain a safe, clean and green community.
Evidence of their high standards can be found around every corner. From the town landing, where visitors first stepped into the municipality 300 years ago, stately homes stand proud—like Widehall, a Georgian-style mansion built by Thomas Smyth in 1769 and later home to a Maryland governor and state senator, and the blue-shuttered Watkins house, believed to be the oldest surviving home (circa 1739) on Water Street. This area along the waterfront and its adjacent streets were designated a National Historic Landmark in 1970 and Widehall was listed on the National Register of Historic Places in 1972 (Chestertown claims another 20 of the 41 sites in the county).
Continuing along the brick-paved sidewalks of High Street, you'll parade past more quaint homes in the Chestertown Historic District and into the heart of downtown (a state-designated Arts and Entertainment District) where a variety of shops and restaurants add charm and character to the streets. Some of those charming establishments include Chester River Wine & Cheese Co. where you can shop for a variety of cheeses, olives, pate and more, and Bad Alfred's Distillery that produces brandy, rye, gin and grappa on-site. Browse art galleries and studios, furniture and antique stores, boutiques, jewelry stores, bookstores, gifts and novelty shops, bakeries and natural food shops.
Take it all in and stay for a while at one of the charming bed and breakfasts or the hotels throughout Chestertown and beyond.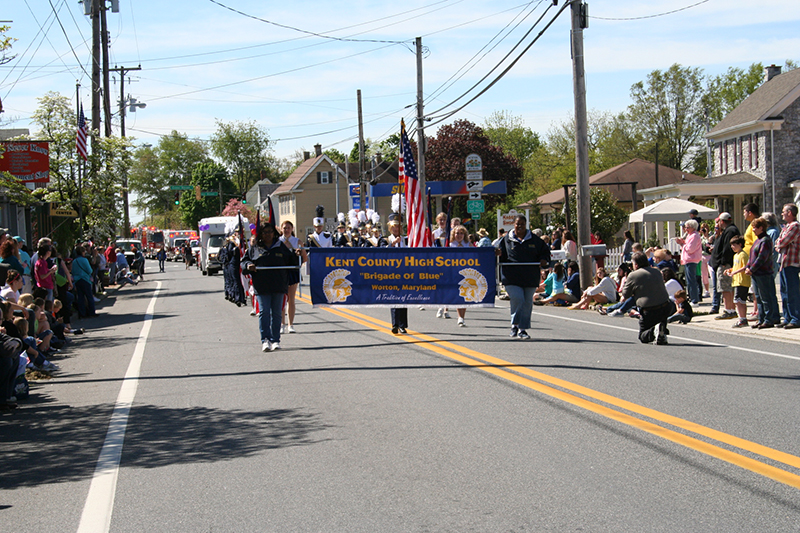 A Presidential Promenade
During Colonial times, the shortest route between Virginia and points northward was by ferry across the Chesapeake Bay from Annapolis to Rock Hall on the western shore of Kent County. From there, travelers (including George Washington, Thomas Jefferson, James Madison, and other founding fathers) frequently traversed its main street. Though presidents and dignitaries no longer frequent its promenades, this small, seaside village still bustles with weekend visitors who appreciate slowing their pace and stepping back in time.
Such prominent history warranted an associate Maryland Main Street designation where Rock Hall Avenue and Main Street meet and where visitors can enjoy locally-owned restaurants and one-of-a-kind shops—like Java Rock for a cup of joe or gourmet snack; vintage resale and antique stores, and Village Quilting where you can get a handmade blanket or Smilin Jake's that brings a taste of the islands to the Maryland shore.
A Place That Made a Splash
On the northern shores of Kent County, where the Sassafrass River spills into the Chesapeake Bay, another Main Street lined with Victorian homes and antique street lamps lead you through Betterton straight to its prized possession—Betterton Beach, the only nettle-free beach on the Chesapeake Bay. In the roaring 1920s, steamships dropped off vacationers to this summer retreat that had large hotels, taverns, and dance halls lined the bluffs and grassy knolls overlooking the waterway. Today, those establishments have faded away but what remains is the town's spot on the National Register of Historic Places. Grab a bite at Marzella's by the Bay on your way into or out of town.
A Nostalgic Stroll
As you leave Betterton via its Main Street, the road meanders through the rural landscape, changing names a few times along the way, eventually becoming SR 298 or Lambs Meadow Road. When it intersects with SR 292, otherwise known as the Augustine Herman Highway, continue eastward on 292 and you'll soon intersect with another Main Street in the colorful, inland town of Galena.
Enjoy your picturesque stroll of its white-picket fenced sidewalks with an ice cream cone or a sweet treat from Oh So Sweet Confectionary. Or, get a taste of authentic Mexican food at The Jefas Mexican Grill, fresh-baked pizza and pasta at Galena Pizzeria or homestyle comfort fare at Twinny's Place. Then, continue your journey at Cross Street Food and Garden, a country market with fresh, locally sourced products. You'll also want to check out Firehouse Antiques on your stroll, where you can browse for unique items you'll only find in Kent County.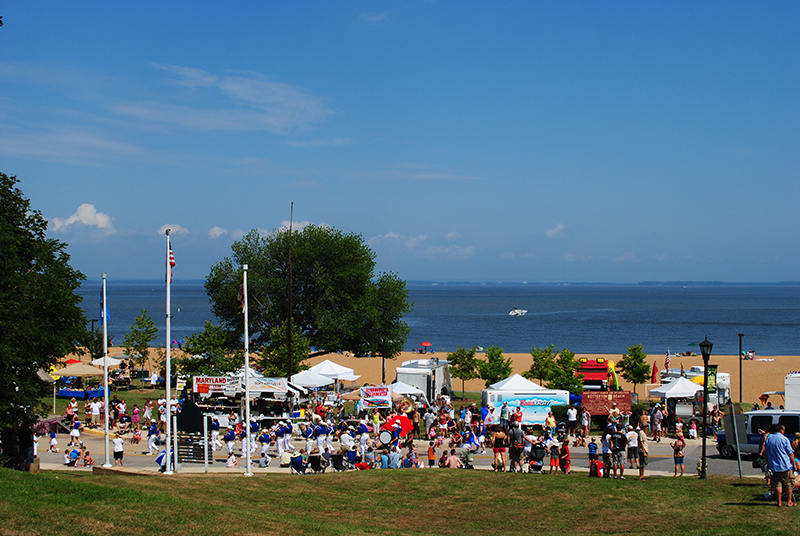 An Organic Ramble
Near the county's eastern border are Sassafrass and Cypress streets, which comprise Millington's town center. From an aerial view, this verdant community appears to be a patchwork of green, while Mountaire Farms stands as a landmark to its agricultural traditions.
Even the color of its buildings—mint, candy-apple red, mustard and cream—suggest a proclivity toward food production. You'll want to visit the Old News Memorabilia and Collectibles to search for sentimental treasures, Fresh and Fancy from the farms for local goat cheese and Calico Fields for everything lavender. Hungry yet? Grab a slice at the Pizza House or enjoy the seasonal menu of farm-to-table fare at Two Tree Restaurant.
Surprisingly, "Main Street" makes the top 10 list of street names in only 20 U.S. states, but the ideals of main street America live in the minds of every American, perhaps even more so with the residents of Kent County. Plan your visit today.