It's a Dog's Life in Kent County, Maryland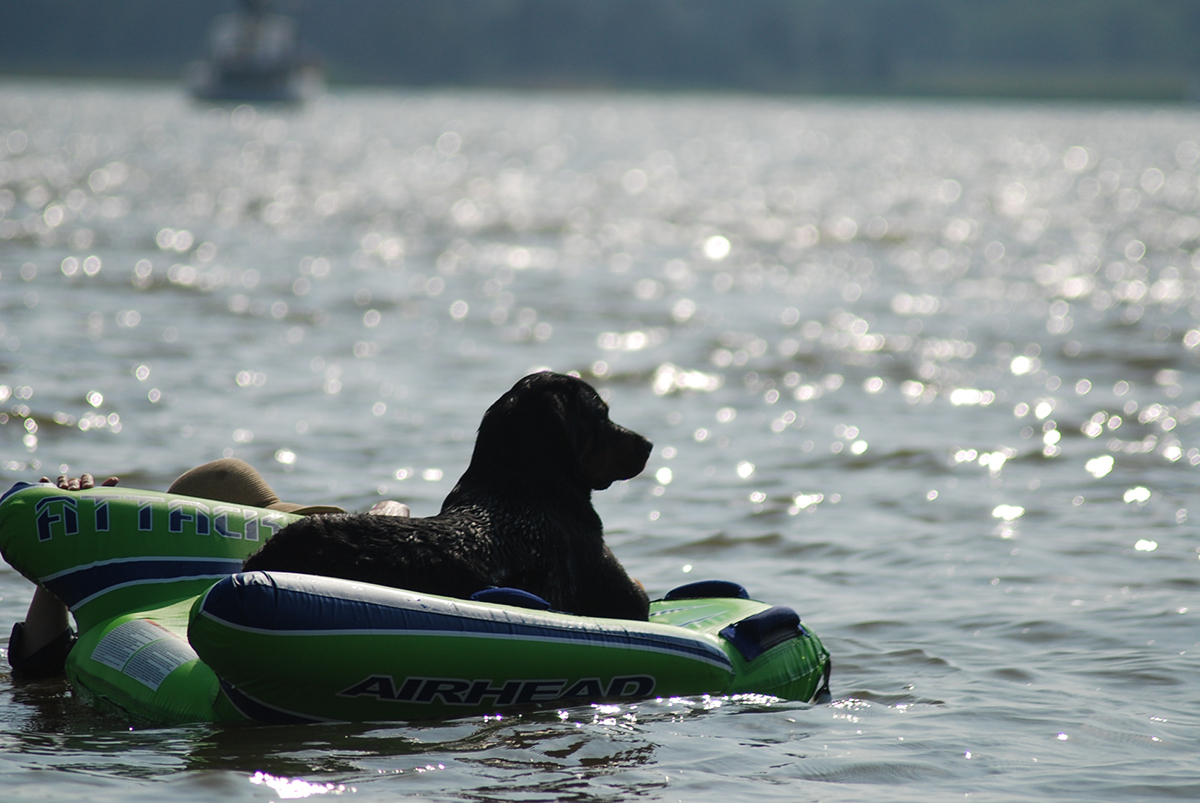 Everyone deserves a vacation, including your pooch, and Kent County, Maryland, is the perfect place for your furry friend to wag its tail and enjoy the refreshing breeze of this waterside community. The area has plenty of pet-friendly lodging, restaurants, parks, and stores for them to explore.
Not Your Average Dog House

Whether it's an entire home, guest cottage, private room in a stately manor, quaint motel, or seaside campground, your pet will feel welcome.
In and around historic Chestertown.
There's room to roam at Brampton Bed & Breakfast Inn. Your canine companion will thrive in the 20 acres surrounding its two pet-friendly, deluxe cottages. Two resident cats enjoy watching the abundant bird and wildlife—as will you and your pooch—so please be sure your furry friend is friendly to felines.
A private room with amazing amenities at the tranquil Inn at Mitchell House, an 18th-century manor, will not disappoint. You can enjoy a leisurely bike ride to nearby Tolchester Marina where there's live entertainment every weekend during the summer.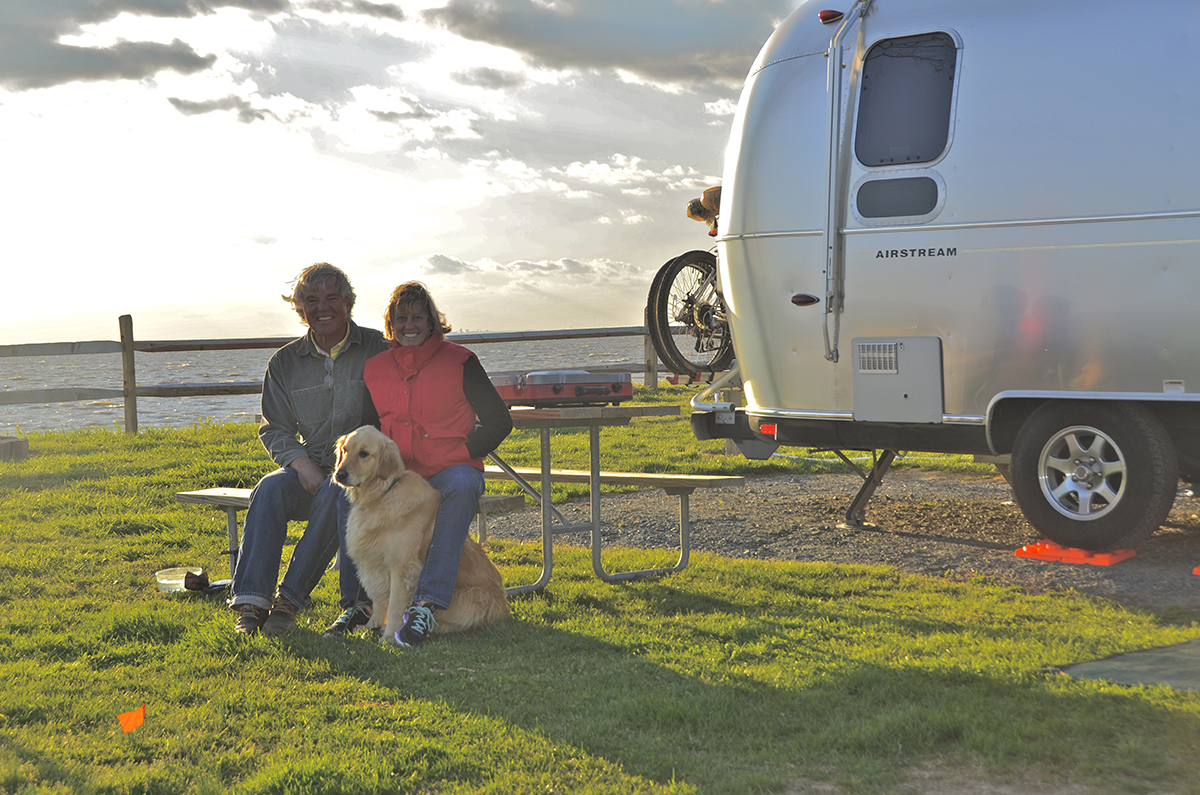 Close to the conveniences of town Comfort Inn & Suites provides all the standard amenities of its brand plus an on-site pet-walking area. Bring walking shoes and a leash for a stroll of the nearby historic campus of Washington College, established in 1782.
Traveling with an entourage? Stepne Manor, a stately colonial farmhouse able to accommodate 15 guests, offers distinctive décor, beautiful porches, huge fields for playing fetch or frisbee, and it's within walking distance of Chestertown's eclectic shops and restaurants.
When in Rock Hall.
Settle in one of the three dog-friendly cottages at the Inn at Huntingfield Creek. Start the day with a full country breakfast, followed by a stroll of its lavender fields, secluded creek and adjacent woods, then cool off in its saltwater pool. End the day watching the sunset from its dock and cozying up inside your room around the fireplace.
The Lazarette Suite at the award-winning Inn at Haven Harbour accommodates up to four people and pooches while The Pilot House at Haven Habour Marina accommodates up to 10. Take advantage of the many amenities of this world-class marina—beaches, grills, paddleboards, a playground, bicycles and more—plus, enjoy a complimentary breakfast daily and the salty sea breeze of the Chesapeake Bay.
There's much of the same at the nearby Inn at Osprey Point. Watch boats come and go from the marina, then soak up some sun, sand and water-frolicking fun at the beach. Likewise, Mariners Motel at Rock Hall Landing offers convenient, ground-level rooms with standard amenities and use of the neighboring marina's pool, play area and dog walking trail.
Conveniently located in the middle of town, Bay Breeze Inn greets you and your pet with complimentary refreshments, and Cinnamon By The Bay offers a two-bedroom beachfront cottage across from Ferry Park, Rock Hall's main swimming beach.
Many more charming vacation properties welcome your fur babies like The Beach Cottage, also across from Ferry Park; The Overlook on Main, which features a private balcony overlooking Main Street; historic Secret Garden on Main with a private garden that perfect for quiet respite; the contemporary InnTown House above Java Rock Coffeehouse where breakfast is included; and on picturesque Hawthorne Avenue, there's Bay Cottage and Summer House, both offer plenty of green grass and are within walking distance of Rock Hall's numerous attractions.
At Bayshore Campground you and your pal will enjoy sleeping among the stars. This full-service, 60-acre campground on the Chesapeake Bay includes a dog park, ponds, bathhouses, basketball, volleyball, game rooms, a playground and a boat ramp.
Chow Time
The outdoor deck at Waterman's Crab House in Rock Hall promises exceptional views of the Chesapeake Bay and delicious daily catch. The Wheelhouse welcomes your four-legged friend, while you enjoy water views of Swan Creek from the tiki bar. Java Rock Coffeehouse serves light meals and accommodates pets on its outdoor deck with fresh water bowls and organic biscuits made locally by Sweet Cheeks Delightful Treats. Get the Scoop serves hand-dipped ice cream treats sourced from nearby Kilby Cream for visitors and their pooches.
Colonial-style tavern Deep Blue at The Kitty Knight near Georgetown boasts a deck overlooking the Sassafras River where pets can sip from a customized water bowl and eat from a specialized dog menu while you enjoy crab cake sandwiches, miso scallops more sophisticated fare.
In Chestertown, Evergrain Bread Company serves European-style delectables with street-side seating perfect for the pooch. .
For the Shopping Hound
Dogs can prance and pose with nautical-themed leads, collars and harnesses from The Hickory Stick. Buy everyday supplies at Kingstown Farm, Home and Garden, Inc. or Tractor Supply, Inc. Both carry a wide range of brands. Your pooch will love the aromas at the Chestertown Farmers & Artisan's Market as you browse on Saturday mornings.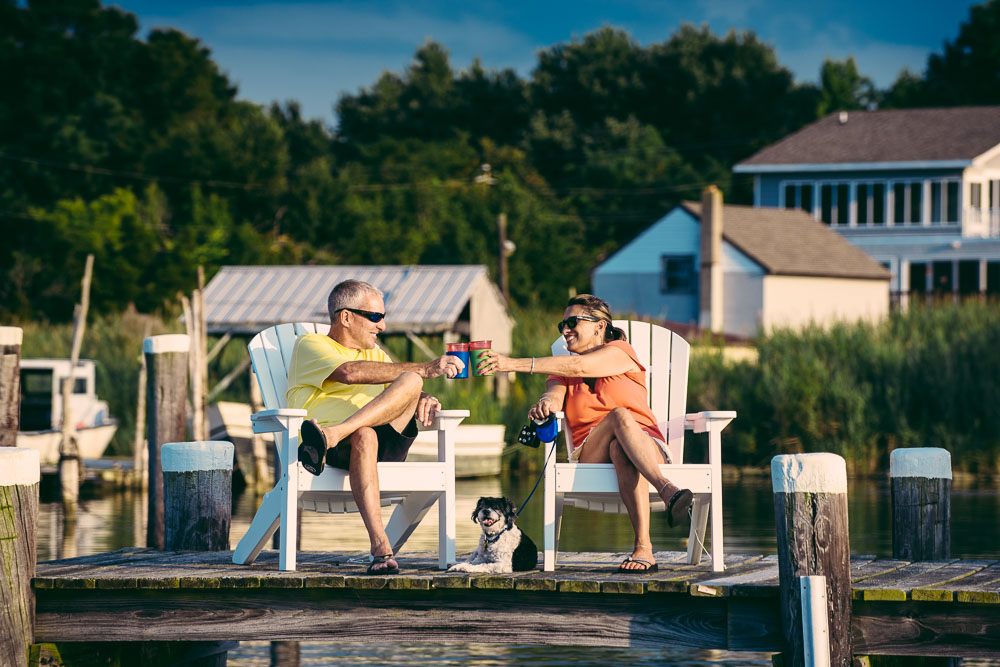 Lapping It Up
Take to the water to enjoy aquatic adventures with your furry best friends. Kennersley Point Marina is perfect for dogs to run and romp. Enjoy long-term stays at Georgetown Yacht Haven and its dog-bathing station, dog walk area and courtesy cleanup bags. In addition to a dog walk area, Duffy Creek Marina has a pet zone on its beach, where dogs can shake off after a romp in the Sassafras River, and Sailing Associates Marina offers dog treats, a water station, leash lending and life preservers for small dogs, a secured poolside leashing area plus plenty of room for play.
Worton Creek Marina provides eco-friendly bags for pet waste and 16 acres for dogs to let loose. Haven Harbor Marina offers dog treats and a grassy dog walk area. Lankford Bay Marina includes a water station, dog walk area and doggie beach. Likewise, North Point Marina keeps the pets hydrated with water bowls, and the pooches can play in the dedicated dog area at the public beach, a five-minute walk away.
If your pal likes to be on the water, Shardana Sailing Charters invites one medium or two small dogs aboard, with owner-supplied safety gear.
Pet Pampering
A day at the spa for you and a bit of pampering for your pet is easy to achieve in Kent County. Grooming (including mobile), daycare, pet sitting and dog walking are among many available services. Need a vet? Dr. Celeste Conn, The Visiting Veterinarian makes house calls, or you can try Chestertown Animal Hospital, High Street Veterinary Practice or others.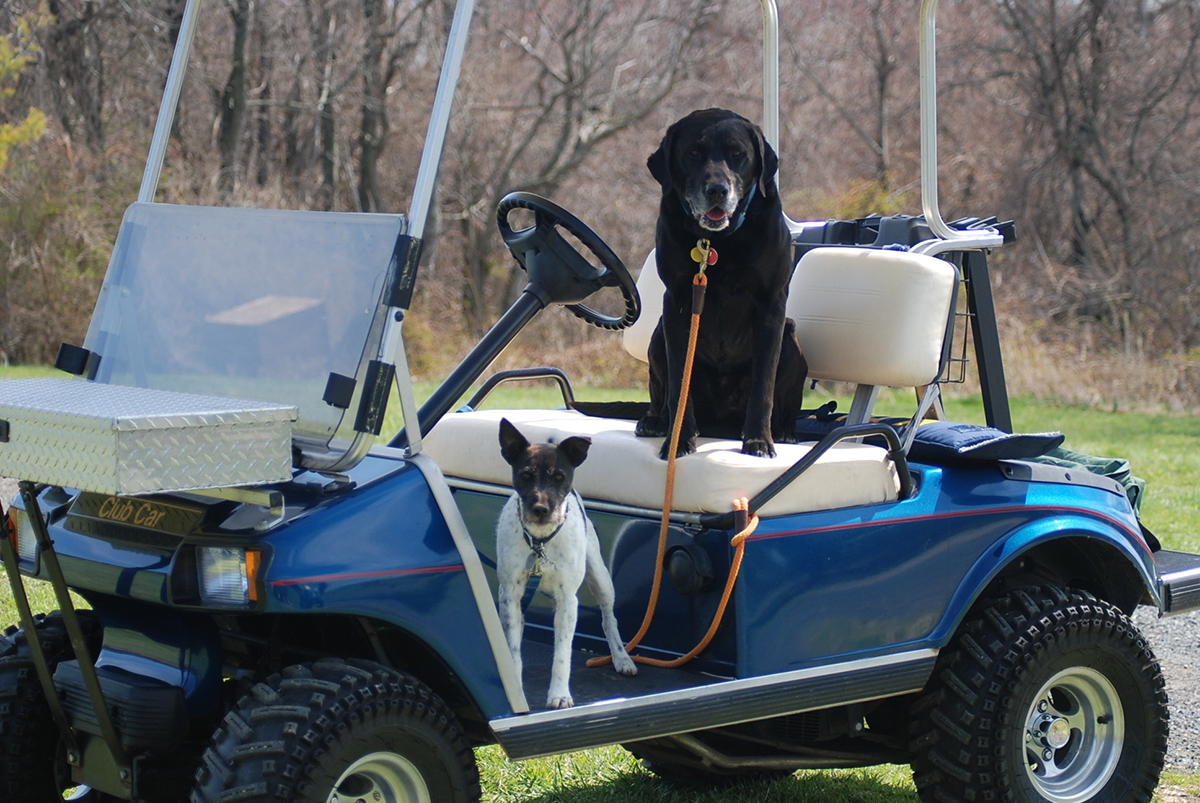 Social Creatures
Tails will wag at events like Dock Dogs at Kingstown, an aquatic canine competition in October, or the Pirates & Wenches Fantasy Weekend in August, where you don't have to be human to dress like a pirate. For more traditional mingling, the Chestertown Dog Park offers both large and small dog parks with benches in 3 acres of fenced areas. Each provides water and waste stations, and there's even a hydrant to help urban males feel more at home.
So, when it's time to get away, don't leave your best friend at home. Come to Kent County, Maryland, where you can both enjoy an adventurous vacation.