A History Buff's Guide to Exploring Kent County, Maryland
Kent County, Maryland
If you are a history lover who enjoys travel that can be infused with rich historical experiences, Kent County is your next dream destination. Nestled into a perfect spot on the Upper Eastern Shore of the Chesapeake Bay, this waterfront destination features remarkable highlights sure to pique the interest of any history buff. Surrounded by the preserved natural beauty of sweeping fields and stunning water views, a history buff cannot help but feel the familiar desire to explore stories of the past, and in Kent County, that desire is sure to be satisfied. Walk the tree-lined brick sidewalks of one of the oldest Mid-Atlantic ports of entry. Explore monuments and museums at your own pace, and without the rush of busy crowds. Immerse yourself in the history of Kent County.
To help get started on your history-driven tour of Kent County, we have assembled this guide. Make sure to visit kentcounty.com to check for additional events and activities before your visit. The opportunities to immerse yourself in the history of this region are as vibrant as they are unique, and we don't want you to miss a single thing.
Here are 10 must-see historical highlights to get you started on your History Lover tour of Kent County.
1. Bordley Center
301 High Street
Chestertown, Maryland
An excellent first stop on a heritage visit to Kent County, Maryland, is the headquarters for the Historical Society of Kent County. The Bordley History Center, located in Historic Downtown Chestertown, is the unequivocal epicenter of Kent County history, home to numerous artifacts, documents, photos, publications and other items that document the area's past. The Bordley is an impressive facility with a research library, museum space, and genealogical and archival spaces.
The Historical Society of Kent County is very active locally, offering a variety of programs and activities throughout the year for members and visitors interested in learning about Kent County's history. The society organizes History Happy Hours held at 4 p.m. on the first Friday of the month, inviting history lovers inside the Bordley to listen to lectures and seminars, participate in discussions and enjoy delicious wine.
The society also plans the annual Chestertown Historic House Tour each fall, opening up a selection of private residences in Chestertown's National Landmark Historic District—home to more 18th-century homes than any other Maryland town outside Annapolis—for viewing. The tour has been taking place annually for close to 50 years. Visiting in October? The Historical Society hosts Ghost Walks on multiple weekends around Halloween blending local history and lore in candlelit tours of Chestertown. Other events include monthly Bordley Brown Bag lectures and private tours that can be organized for visitors and groups.
2. Emmanuel Church
101 North Cross Street
Chestertown, Maryland
While the date of the first church on this site is not known for certain, it is known that it was established before a 1720 rebuilding that brought about the first brick structure. Later, in 1767, a third structure was erected. It still stands, serving as the nave of the present church. It was here, in November of 1780, during a meeting of the Anglican clergy from parishes in Kent and Queen Anne's counties, that The Reverend James Jones first moved that what had been known as the Church of England now be called the Protestant Episcopal Church. Nine years later, the church adopted this name for the American branch of the Anglican Church. Today, visitors to this building on North Cross Street can see the memorial tablet, carved in England, in the north wall of the church, as well as the Tiffany window in the south wall—the last remaining of the patterned stained glass added to this building as part of a reconstruction in 1880.
Kent County is home to a number of historical churches and cemeteries. The churches include Christ Church IU Parish in Worton, Janes United Methodist Church in Chestertown, Saint Paul's Parish just outside Chestertown and Shrewsbury Parish in Kennedyville. Along with churches, visiting Kent County's historic cemeteries offers an interesting way to explore Kent County's past. Historic headstones populate Wesley Chapel Cemetery at Wesley Chapel of Rock Hall's United Methodist Church. In addition, the open area between the Rock Hall Municipal Building, St. John's Catholic Church and the Rock Hall Elementary School is home to several 19th-century graves at St. John's Catholic Church Cemetery, with additional historical graves near Asbury United Methodist Church Cemetery.

Located on a 19-acre site just outside of Chestertown, where some graves date as far back as the 17th Century, St. Paul's Episcopal Church Cemetery reflects one of 30 Anglican parishes established in Maryland in 1692 after William and Mary ascended to the English throne. Additional burial sites with historic ties include Holy Trinity AME Church's Edesville Church Cemetery, near the center of Edesville, and Mount Pleasant Cemetery, just north of the village of Fairlee.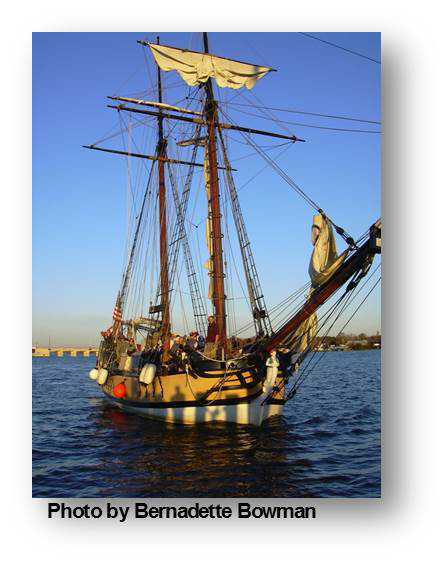 3. Sultana
200 South Cross Street
Chestertown, Maryland
The Sultana Education Foundation of Chestertown seeks to provide individuals of all ages the opportunity to learn about and explore the Chesapeake Bay. One of the most exciting ways for the history lover to accomplish this is to set sail on the Schooner Sultana, a replica of a Boston-built merchant vessel that served in the British Royal Navy from 1768 to 1772. Due to the fact that the Sultana's reproduction was based directly on a 1768 survey of the original schooner, it is one of the most accurate 18th-century replicas in the world today.
A sail on the Schooner Sultana includes the opportunity to experience the open water from aboard this replica ship and allows guests to help raise the sails, steer using the seven-foot-long tiller and explore the authentically reproduced crew's quarters below deck. Don't forget to check out the Sultana Education Center and the Sultana Foundation's other events and activities including Downrigging weekend, public paddles, summer programs and more.
4. Sumner Hall
206 S. Queen Street
Chestertown, Maryland
Contact:410-778-3222
This must-visit stop in Kent County offers visitors the opportunity to explore the area's African-American history. The Charles Sumner Post #25 of the Grand Army of the Republic was built in 1908 and served as a community center and hub of African-American life on the Eastern Shore of Maryland for more than six decades. Thanks to a 10-year restoration effort by preservationists and philanthropic citizens, it opened to the public as a museum and event venue in 2014. It is now one of only two remaining African-American veterans' halls in the United States and it is the only G.A.R. house visitors enter. Its exhibit, "The History of Emancipation in Kent County, Maryland," depicts local struggles for equality among African-Americans who arrived here as slaves.
Visitors interested in further exploring African American history for this region should consider a visit to the African American Schoolhouse in Worton. They may also be interested in the self-guided African American History Tour of Kent County and Maryland's Underground Railroad Network to Freedom, which features a site in Kent County.
5. Caulk's Field
Caulk's Field Road (off of Route 20)
Chestertown, Maryland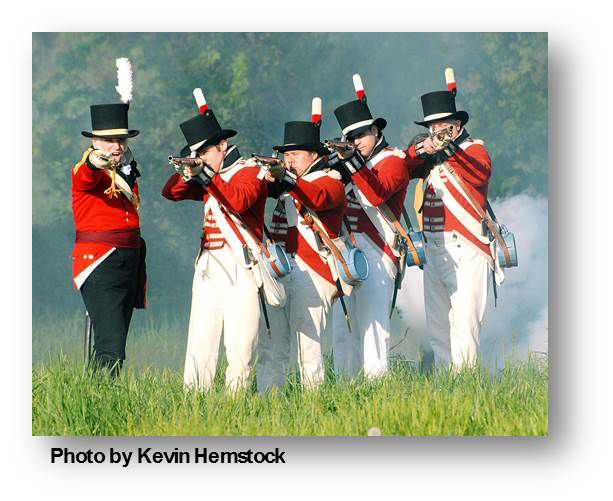 The site of the Battle of Caulk's Field is recognized as the best-preserved War of 1812 battlefield in Maryland. The battle that took place here occurred in late August of 1814. Three days before the Battle of Caulk's Field, in an interesting military twist, American Col. Phillip Reed misled British troops about the size of his forces, between Eastern Neck Island and nearby Trumpington Manor, by having his cavalry cross and re-cross the water in a ferry scow with such frequency that British officer Sir Peter Parker believed they occupied the entire coast. You can get a better view of this area today on Eastern Neck Island.
Around this time, the British started a more offensive posture in the ongoing war, and troops made landfall on the Bay's shore, encountering local militia at Caulk's Field. Cannon fire boomed and muskets crackled during this fierce battle between British and American soldiers, and the British leader, Sir Peter Parker, was killed. This great American victory provided a much-needed morale boost that led to the victory at Fort McHenry. Today, you can visit a monument at the edge of the 300-acre property, as you take in one of the most pristine battlegrounds remaining along the Eastern seaboard.
To learn more about the War of 1812, which was actually an almost three-year war lasting until February 1815 between the United States and the British Empire and its allies, check out the Star-Spangled Banner National Historic Trail. Kent County is dotted with important memorial sites on this trail where you can learn more about this important War in early American history. Other important commemorative sites on the Star-Spangled Banner National Historic Trail include Fairlee Creek, Swan Creek, Turners Creek and Christ Episcopal IU Church Cemetery in Worton, where you can see the grave and headstone for Col. Reed, who commanded the American Militia at the Battle of Caulk's Field. One of Kent County's best-known 1812 military leaders, this Revolutionary War hero achieved the rank of infantry captain before serving in the State House of delegates, the U.S. Senate and the War of 1812.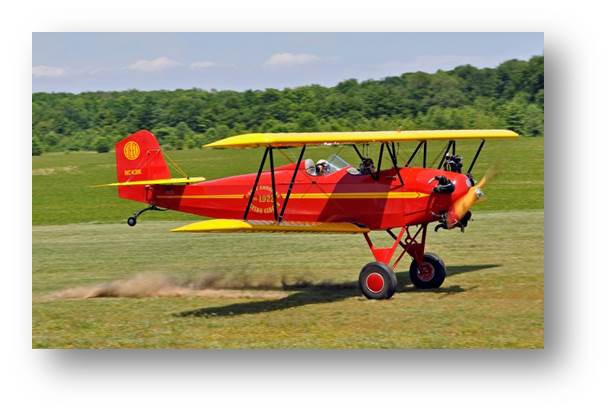 6. Massey Air Museum
33541 Maryland Line Road
Massey, Maryland
Massey Air Museum is located in the small community of Massey, Maryland. This living airport-museum is reminiscent of rural airports of a bygone era and offers visitors the chance to explore a collection of vintage aircraft, artifacts, reading materials, and touch and feel exhibits. Visitors can watch current restoration projects, walk inside the DC-3 and take tours of the airport hangars. There's no better time to visit Massey Air Museum than during the Antique Fly-In every June. In 2016, more than 75 show and guest airplanes, including a restored 1930 Davis D-1K, landed on the 3,000-foot grass runway. Any other time of year, don't miss the opportunity to just sit and watch the airplanes come and go.
7. Captain John Smith Historic National Water Trail
200 South Cross Street
Chestertown, Maryland
Roughly 400 years ago, the Englishman known as Captain John Smith, along with a small crew of adventurers, journeyed out onto the Chesapeake Bay to explore the unknown in search of the fabled Northwest Passage. Between 1607 and 1609, Smith and his crew mapped nearly 3,000 miles of the Chesapeake Bay and rivers and documented American Indian communities. His maps and writing brought transatlantic commerce to the region and gave his native England a foothold in the New World.
Visitors can embark on the Captain John Smith Chesapeake National Historic Water Trail, which received its designation in 2006, and graces Kent County at Eastern Neck Island, or venture out along the Sassafras River Water Trail or Chester River Water Trail. These paddling excursions blend heritage travel with the great outdoors and invite visitors to experience historical adventures. For more information on these water trails, visit smithtrail.net or sultanaeducation.org.
8. Rock Hall Marine Restoration and Heritage Center
21083 Chesapeake Avenue
Rock Hall, Maryland
Rock Hall, Maryland, settled in 1706, is known as the "Pearl of the Chesapeake." This waterfront town has a long history of maritime industries. Watermen and their families have worked the Chesapeake Bay for generations bringing in blue crab, oysters, rockfish and more. The history of the watermen and the maritime industries is a crucial part of the story of Kent County. The Rock Hall Marine Restoration and Heritage Center is a facility that collects, preserves and exhibits boats and other objects related to this history.
Additionally, Rock Hall is home to the Watermen's Museum, the Rock Hall Museum and Tolchester Beach Revisited Museum. Visitors may also enjoy visiting the Rock Hall harbor where panels feature information related to the work of the watermen and the Chesapeake Bay.
9. Knocks Folly and the Kent Museum
13761 Turners Creek Rd
Kennedyville, Maryland
Knocks Folly Visitor Center is a historic home located in Kennedyville, Maryland. This unusual structure combines a log cabin, built in 1759, with a federal-style brick home, which was completed in 1796. The structure is less than a mile from Turners Creek Landing and the Sassafras Natural Resources Management Area. Here visitors can find exhibits highlighting the region's agricultural heritage. You can also explore the region's Native American history, specifically that of the Tockwogh tribe. Not far from the Knocks Folly Visitors Center is the Kent Museum. The collection on display here represents the rural heritage of agriculture and domestic life of Kent County as well as further information on the region's Native American tribes and culture.
10. Betterton Heritage Museum and Betterton Beach
100 Main Street
Betterton, Maryland
Betterton Beach is a five-acre waterfront, family-oriented park located just 12 miles north of Chestertown. Originally a fishing village, Betterton developed into a booming beach resort community for steamboat travelers from Baltimore and other cities. Now this peaceful beach haven offers visitors a relaxing refuge on the Chesapeake Bay surrounded by a quiet sense of yesteryear. Indulge your history-seeking side by visiting the Betterton Heritage Museum, where you will see memorabilia from the town's origins as a fishing village in the 1700s through its heyday as a resort center a century later. On display are historical artifacts, hand-carved decoys, Betterton keepsakes and more.
---