Sweet Delight: Ice Cream in Kent County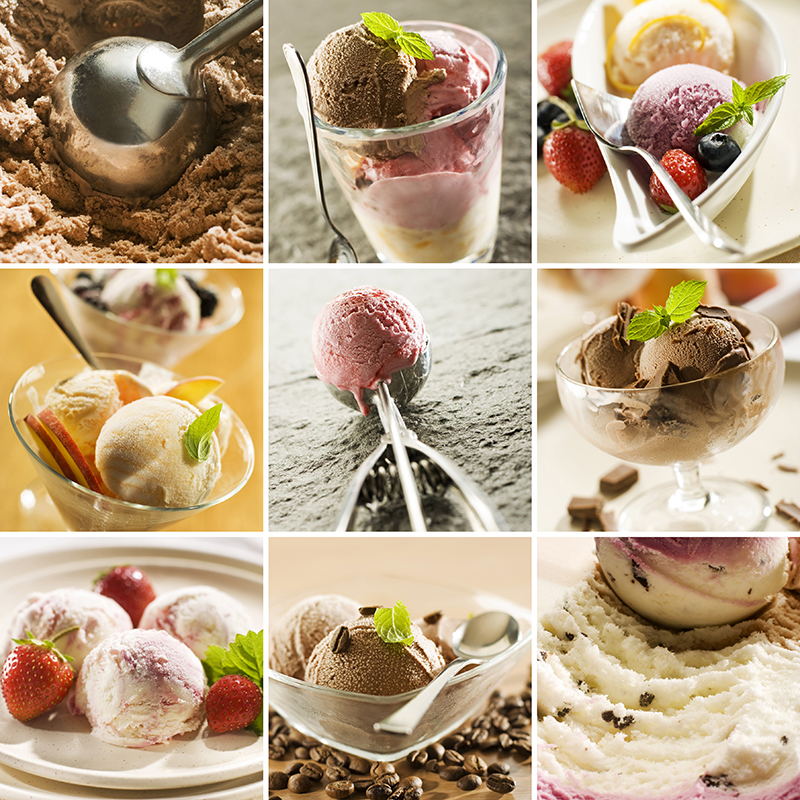 Believe it or not, a few of the earliest recipes for ice cream comes from the shores of the Chesapeake Bay, dating back before the American Revolution. One of the most popular recipes in those days was oyster ice cream. It was sort of an oyster stew frappe.
While that sounds as improbable as it does unpalatable, many of the favorite flavors served at Kent County's numerous ice cream parlors and restaurants are equally quirky but undeniably delicious. One ice cream flavor in particular— Bourbon and Bacon— lures one couple from New Jersey to drive down every year on their anniversary to savor its delights.
Many of Kent County's most popular ice cream purveyors are parlors or take-outs dedicated to serving the frigid delicacy on demand, while several upscale restaurants make their own ice cream specifically for their patrons to enjoy as the dessert course after a delicious dinner. Whether before or after dinner or in between meals, it would be a fun challenge to tease your sweet tooth from one end of the county to the other, sampling ice cream all the way.
To gain an understanding of the art of making fresh ice cream, start your culinary pilgrimage at the Ice Cream Barn at Lockbriar Farms in Worton. The father-and-daughter team of Wayne and Jacqueline Lockwood makes artisan ice cream in small batches using their own fruits and other locally-sourced ingredients.
Their clover honey sweetens the honey vanilla, three varieties of fresh mint leaves from their herb gardens are mixed in the hint of mint chip and summery lavender from nearby Calico Fields adds flair to their Briar Berry Lavender and Lavender Honey. When each fruit is in season, they also make and serve strawberry, blackberry, blueberry, red raspberry ribbon, honey vanilla and peach-flavored ice creams.
Steve Quigg, chef and owner of The Kitchen at the Imperial, one of the up-scale restaurants in Chestertown, also makes all the ice cream he serves. "Our flavors vary depending on the season and the availability of ingredients," he said. "We always have our vanilla ice cream, which we make with Madagascar vanilla bean paste."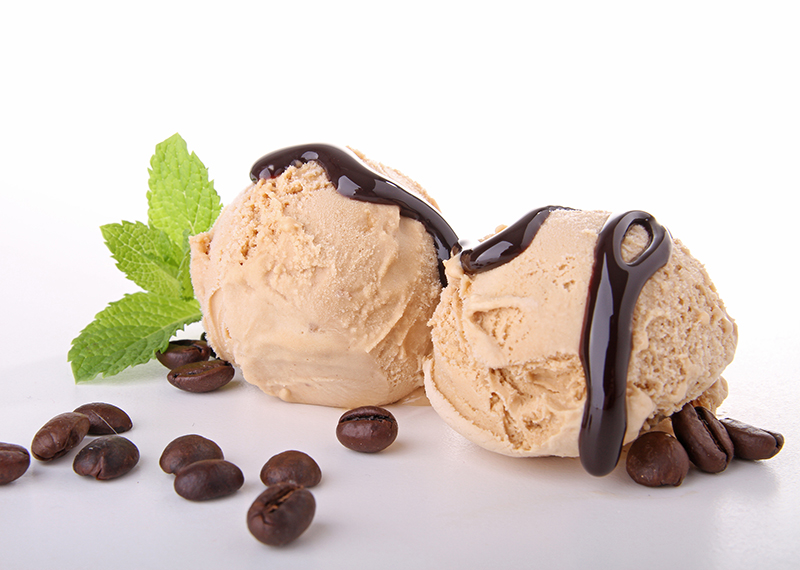 The other commonly served ice cream flavors are coffee, peanut butter, salted caramel, cookies and cream, mint and chocolate sorbet, which is made with premium Valrhona chocolate from France. "We also use whatever fruits are in season," he said. "The vanilla and coffee fly out the door, but my favorite is the chocolate salted caramel."

The staff at the Two Tree Restaurant in Millington also makes their own ice cream, and, as owner Dennis Hager says, "Why not? We make everything else on the menu. We always have vanilla. The rest rotate in and out and we're always looking for new flavors," he said. "We try to have five or six flavors on our after-dinner dessert menu. Some of my favorites are strawberry-Champagne sorbet, jalapeno-mint and sour cherry almond crunch."
Chuck Ministero, owner and general manager of Uncle Charlie's Bistro, another upscale restaurant on High Street in Chestertown, serves homemade ice cream in vanilla, Dutch chocolate and coffee flavors, but the one that stands out on his dessert menu is Bourbon and Bacon.
Like any brilliant invention, this unique combination came about partly through inspiration, but mainly through experimentation. "I was at a food show and had a bacon milkshake," Chuck recalls. "I was making our own ice cream and I thought, bacon goes good with anything, so why not make bacon ice cream?"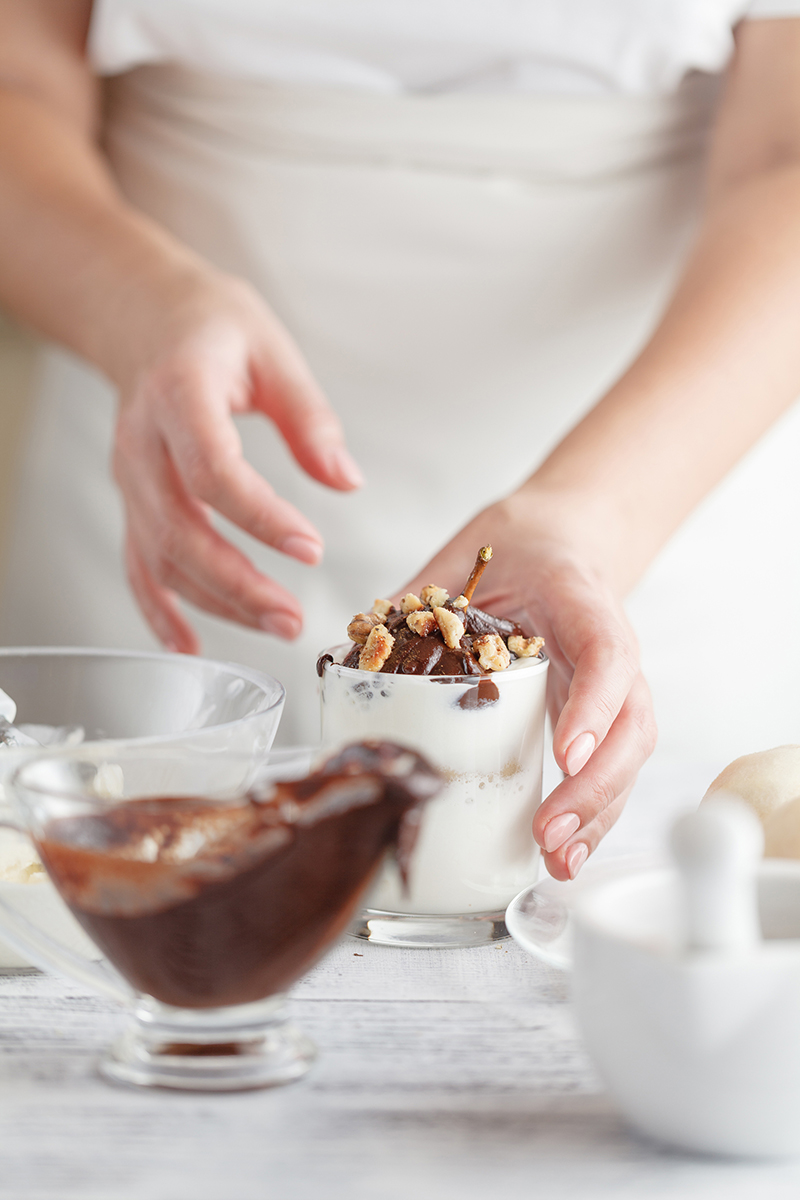 "We started with a caramel base, but that needed help," he explains. "We decided we needed to candy it, so we dredged the bacon in chocolate. Then we decided it needed some alcohol. Since the mixture was dark, we added a bourbon whiskey, which seemed appropriate. It's added after cooling, so the alcohol is not cooked out. It's delicious!"
"When I tasted it, a guy was here with his wife," Chuck said. "She's a health nut and when she heard the name, she made faces. But then she took a taste, ate a big bite and then ordered two more servings. People say, 'Bourbon and Bacon?' but I've sold more of that ice cream by sampling it."
"There's a couple who came here for dinner after their wedding," Chuck said. "They had the Bourbon and Bacon ice cream for dessert and loved it so much now, every year on their anniversary, they drive down from New Jersey to have dinner and then have that ice cream. They take quarts of it home with them."
The Freeze on Washington Avenue in Chestertown, formerly known as Downey's, is an "old-school dineresque" carry-out kind of place, where you can order, as one reviewer wrote, "slammingly awesome" sundaes with "wet nuts" (walnuts soaked in corn syrup), while her husband had enjoyed "one of the best milkshakes" he ever tasted.
When you go to Rock Hall, you'll find a small village-within-a-village of compact shops at the corner of Rock Hall Avenue and Main Street. At these cottage houses is the ice cream shop Get the Scoop. Owner Kendall Manning, a Rock Hall native, who as she says, "has a passion for ice cream," recently left her job at a bank to open the walk-up ice cream shop as a life-long ambition. Kendall serves hand-dipped Kilby's ice cream in all its most popular flavors. She's been so successful, the readers of Chesapeake Bay Magazine voted Get the Scoop as the No. 1 ice cream parlor in the 2017 Best of the Bay awards. Sit in the shade of the nearby pavilion, stroll Main Street while enjoying your cone or get a small cup of ice cream for your dog.
As summer approaches and the temperature rises, it's soothing to know that there's a sweet, cooling refuge for your palate almost everywhere in Kent County. Have your I.D. ready when ordering a serving of Bourbon and Bacon ice cream.