Kent County for Foodies: Great Places to Eat and Drink on Maryland's Eastern Shore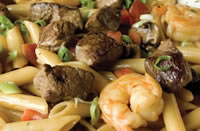 A Foodies Guide to Exploring Kent County, Maryland
Home to bountiful farms producing mouthwatering farm-fresh produce, fresh-caught seafood, and talented local chefs, Kent County, Maryland, is a surprising haven for traveling foodies. This delicious destination, rich with sweeping farmland and plentiful waterways is a must-visit stop for food connoisseurs on Maryland's Eastern Shore. Here's your guide to some of the great places to eat, drink and purchase the phenomenal local food in Kent County. Hoping to have someone else do all the cooking? Check out the county's fantastic dining options here.
When You Want to Buy Local
Each Saturday, from 8 a.m. to noon, check out local goods at Chestertown Farmers and Artisans Market, inside Fountain Park in Historic Chestertown. Browse through the tents and see vendors selling locally made cheeses, fresh produce from nearby farms, artisan breads and gourmet pasta. To ensure the items authenticity to the area, it is mandatory that every product at the market be grown or made in Kent County. You'll find fabulous crafted and sourced products here, including earthenware ceramic bowls and hand-trimmed flowers. While exploring the market, you'll have a chance to meet and greet local farmers and artisans to learn more about their processes behind operating greenhouses, making soaps or wines and more.
A Chestertown favorite, Eve's Cheese is known for its fresh, natural cheese. Crafted by an Amish cheese maker, this fresh product starts with antibiotic and chemical free grade milk from Kent County's Fawnwood Farm. At Chester River Wine & Cheese Co., you can sample wine by the glass to go with your Amish cheese. You'll also find premium cheeses, cured meats, pate, olives and other gourmet specialty provisions.
When You Want Fresh Seafood
You've come to the right place for fresh seafood, including the famous Chesapeake Bay Blue Crab. Thanks to Kent County's prime location along Maryland's Eastern Shore, seafood is culinary highlight for this area and you truly can't go wrong at any of the seafood spots in Kent County. Popular dining establishments in the area include Waterman's Crab House—best known for steamed crabs and waterfront views; Uncle Charlie's Bistro—located in Chestertown and the winner of Best of Eastern Shore; and Ford's Seafood—which has dine-in or carry-out options. When dining at any of these restaurants, order some of Maryland's most prominent seafood specialties such as Chesapeake Bay blue crabs, rockfish, oysters and clams. Check out all the great seafood options in Kent County here.
When You Want Farm-to-Table Cuisine
Kent County's list of local, farm-to-table eateries continues to grow. Serving locally sourced ingredients from nearby farms, many of Kent County's restaurants purchase their meats and produce from within a 50-mile radius. Some of these restaurants include Evergrain Bread Company—specializing in warm, freshly baked bread, available each morning; The Kitchen at the Imperial—its chef was named the best on the Eastern Shore three years in a row; Osprey Point Restaurant— which has fine dining with a seasonal menu; and Two Tree—serving fresh seafood dishes with vegetables and herbs grown on-site.
Other delectable options include Figg's Ordinary,where dishes are prepared with locally sourced ingredients and meet zero waste business practices, and Café Sado, where the focus is on sushi and Thai cuisines. The restaurant has a diverse menu that ranges from tuxedo and harmony rolls to lemongrass seafood soup or green curry chicken.
When You Want a Winery Experience
Crow Vineyard, Winery & Inn, in Kennedyville, has a bed-and-breakfast located on a 365-acre plat, which includes its own vineyard and winery on-site. With only three rooms in the 1847 refurbished farmhouse, this is a beautiful inn where you can truly escape for a farm stay. During the day, you can walk the farm's trails, help feed the animals and enjoy a wine tasting to sample some of the vineyard's quality wines made on the property. Crow Vineyard, Winery & Inn also sells grass-fed beef, which is raised on the farm.
When You Want Something a Little Stronger
Bad Alfred's Distillery has garnered attention and visitors from Baltimore, Washington, D.C. and other nearby cities. The distillery offers tours, where you can watch the staff distill alcohol that includes vodka, gin and brandy. Afterward, you're able to sample the freshly distilled liquor.
When You Want Waterfront Dining
When it comes to dining out in Kent County, foodies are thrilled to find so many restaurants in the area that operate directly by the water. Whether a restaurant faces the Chesapeake Bay or a river, every waterfront view is impressive. Prominent and popular restaurants, known for their spectacular waterfront views, are Fish Whistle at the Granary, Osprey Point, Waterman's Crab House, Harbor Shack Bar and Grill and The Channel Restaurant at Tolchester Marina.
When You Want to Attend a Food Festival
Kent County also hosts annual food festivals. Celebrating "the Almighty Oyster," Rock Hall FallFest entices you with oyster stew, fried oysters and more. Live music performances, craft vendors and children's activities make this a multifaceted event.
Crow Vineyard and Winery, Kent County's award winning winery, presents their annual Crow Fest each September. This exciting event celebrates the Eastern Shore's bounty with music, wine, food, seminars, tours, grape stomping, games and hayrides. With highlights for the whole family, this event is one not to be missed.
These are only some of the great places to eat and drink in Kent County. Learn more about the food scene and dining options in Kent County on Maryland's Eastern Shore here.
---