Kent County for Nature Lovers: How to Enjoy the Outdoors on Maryland's Eastern Shore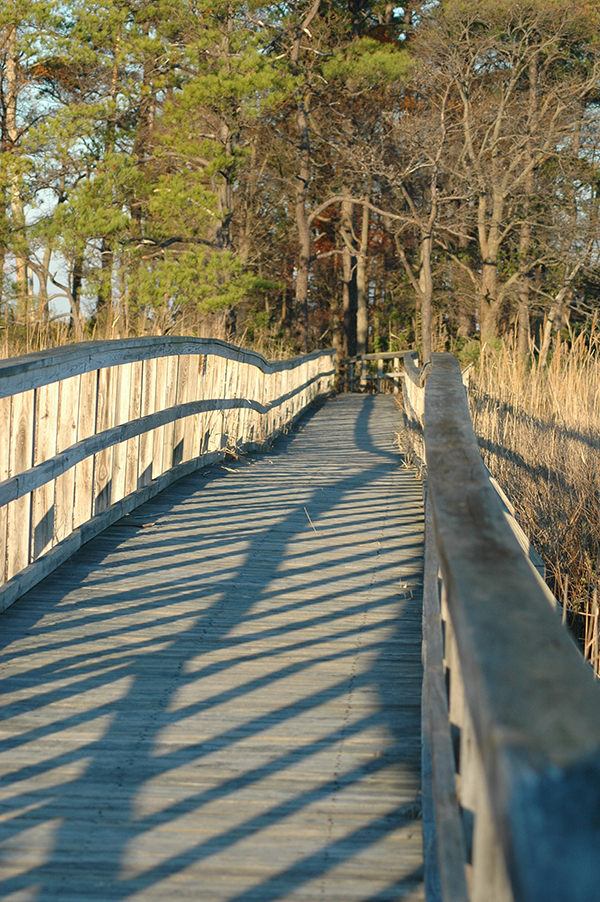 Home to charming towns, preserved nature parks, and picturesque harbors: Kent County on Maryland's Eastern Shore ranks among the best places to spend your days outdoors in the Northeast. Whether it's hiking trails to see windswept beaches, kayaking around an island, or wildlife viewing in a protected park, the area has it all. Here are the best ways for nature lovers to enjoy the outdoors in Kent County, Maryland.
Hiking
Approximately seven miles from Rock Hall, Eastern Neck National Wildlife Refuge is a protected habitat that is home to a wealth of wildlife and plants. Nestled along the Chesapeake Bay and Chester River, the refuge is home to a one-of-a-kind butterfly garden where hundreds of brilliant winged creatures flock to wildflowers in early summer. Walk along the trail to see the groves of brightly colored flowers before continuing your hike to the shoreline, where you will find a panoramic view of the Chesapeake Bay. This island has seven unique hiking trails to choose from to explore marshlands, forests and beaches.
Another beautiful nature spot to explore is the Turners Creek and Sassafras River Natural Resources Management Area in Kennedyville. The three miles of shoreline and the 143-acre area cover woodlands, wetlands and agriculture fields. Hikers along the way can enjoy the spectacular views of the Sassafras River and the Chesapeake Bay from the high banks that face south. Biking and equestrian trail riding are also popular activities to complete your outdoor adventure. While in the area, swing by the Kent Museum and Knock's Folly Visitors Center to learn more about this region and its rich heritage. Visit the Kent County Museum page for hours and information on these and other historical sites in this region.
Bicycling
During hot summer months, cycling is a refreshing way to explore Kent County. The area has many bike trails to choose from. Rent a bike from Rock Hall Landing or bring your own and enjoy the flat winding roads that make up the Chesapeake County National Scenic Byway. While in Chestertown be sure to hop on the Wayne Gilchrest Trail, which connects Washington College to historic downtown Chestertown.
Birding
Birds of a feather flock together and you can see that for yourself at some of the highly praised birding sites in Kent County. Hundreds of bird species are documented in the county, making it ideal for birders to chalk many of the birds off their must-see list.
Chesapeake Farms offers a self-guided tour of 3,300 acres of preserved land that takes birders to see bald eagles, ducks, including the Maryland Wood Duck, migrating geese, shorebirds and songbirds. The fourteen stops on the tour allow visitors to see known spots for nesting baby birds and feeding grounds.
Sassafras Natural Resource Management Area has its own hiking trails that are excellent spots to see blue herons nesting along with bald eagles, swallows, and warblers. This location is home to a dense wilderness along the river, making it a paradise for hundreds—if not thousands— of birds. Migrating birds are abundant year-round at Eastern Neck National Wildlife Refuge. Birds can be seen twelve months of the year from the many observation platforms, including the Tundra Swan boardwalk which offers views of these elegant migrating birds from November through March. These winter months also offer opportunities to explore parts of the island not normally open to the public through Winter Birding Walks on first Saturdays in November, December, January, February and March. Contact the refuge for more details.
Camping
Extend your stay by camping overnight at BayShore Campground in Rock Hall on the banks of the Chesapeake Bay. Campers with RVs are welcomed as well as visitors toting their own tents to pitch by the water. The campground has several amenities such as a private beach, bathrooms with showers, electrical outlets, volleyball courts, basketball courts and horseshoe pits. Bring your boat along too—you can use the park's boat ramp to further explore the area by water.
Fishing
Keep in mind, there are numerous licensed captains available to take you fishing on the Chesapeake Bay and its tributaries. Spend the day exploring Kent County aboard your chartered vessel with the captain's expertise to guide you. If you prefer to keep your feet ashore you can opt to try your hand at fishing from a bridge or shoreline location.
Paddling
Kent County is a haven for paddlers, ripe with opportunities to explore the Chesapeake Bay and its tributaries by water. Maps available online will make it easier for paddlers to navigate these beautiful waterways and to locate places where they are able to launch their vessel or come ashore to explore the coastline. Consider including a journey on the Captain John Smith Chesapeake National Historic Trail as part of your Kent County paddling trip. You can also opt to paddle past Chestertown where you can take in the views of wilderness, rolling hills and a charming historic port.
Other water trails available for exploration throughout this scenic peninsula include the Chester River Water Trail, Sassafras River Water Trail and Eastern Neck National Wildlife Refuge Water Trail (where you can paddle around the island). Paddlers of all skill levels, from amateur to avid, can join a themed tour through the Sultana Education Foundation with a certified guide. Chester River Kayak Adventures is a kayak rental facility that offers its own group tours along with rentals of kayaks, stand-up paddleboards, and supplies. You can also explore the shoreline independently after renting your kayaks or canoes from Georgetown Yacht Basin. With more than 30 launching sites in the area, paddlers arriving in Kent County with their own boat will also be able to explore the Chesapeake Bay and its tributaries with ease.
No matter how you end up on the water, Kent County is an ideal location for paddlers interested in seeing wildlife and waterfowl up close in their natural habitat.
---