Kent County is a Sustainable and Eco-Conscious Travel Haven on the East Coast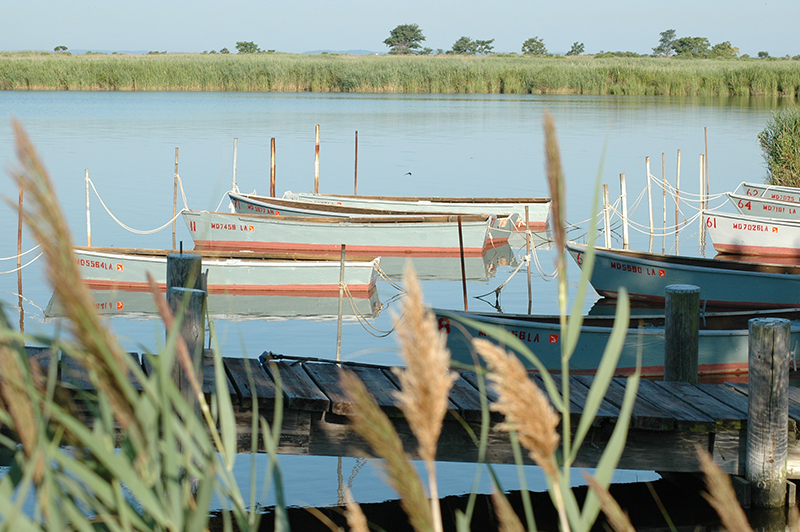 As the season changes and you look for opportunities to enjoy the beautiful spring weather, remember that outdoor adventures and sustainable eco-travel abound in Kent County, Maryland. The picturesque area of the Chesapeake Bay has plenty of room to explore without crowds. Kent County is known for its uncompromised nature, a slew of outdoor activities to enjoy it with, a love of sustainable cuisine (available for take-out and delivery if needed), and environmentally friendly lodging—and it's all paired with sweeping river and bay views.
Get Back to Nature
As we're all busy reconnecting with what's important, getting outdoors is an incredible salve for spring fever. Eastern Neck National Wildlife Refuge's (ENNWR) roads and trails are open to visitors to experience wildlife and outdoor activities.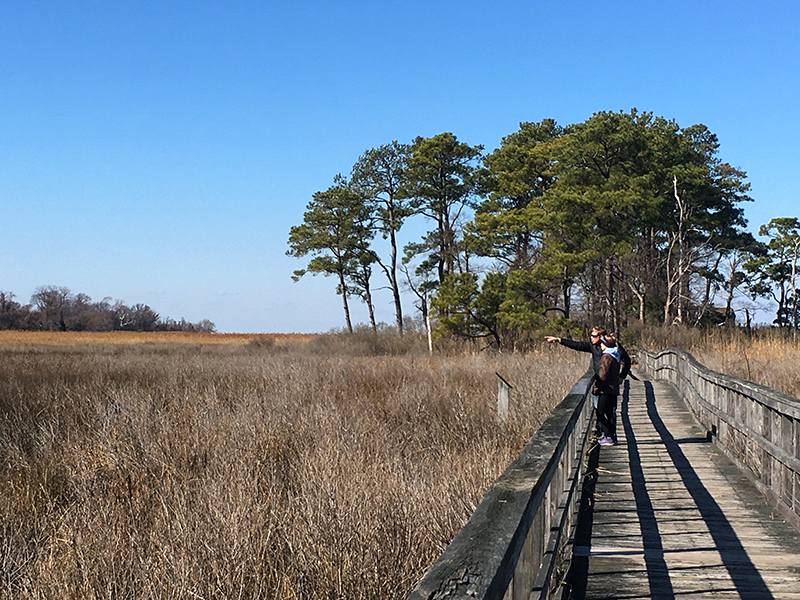 Photo provided by Karen Ashley
Incredible birding experiences exist throughout Kent County and especially on ENNWR, which encompasses 2,300 acres of refuge for migratory birds as well as our national emblem, the bald eagle. Luckily, for budding ornithologists, winged wonders migrate thousands of miles each year searching for the perfect place to land. They land on ENNWR much to the delight of those visitors on the lookout. Woodcock eggs begin hatching in April, and ospreys return to the refuge in March. They are in good company as blue- and green-winged teals migrate through the area during April, and ducks incubate their eggs. Songbirds and a plethora of other species tend to be more plentiful in the morning and evening hours during the warmer months, and all can be seen from the refuge's many observation platforms and trails.
When it comes to traversing trails, there are seven that guests can wander through on Eastern Neck Island. Two of our favorites are Tidal Marsh Overlook and Bayview-Butterfly Trail, both accessible by wheelchair. In the early hours, Tidal Marsh Overlook provides incredible views of waterfowl on a pond while Bayview-Butterfly takes visitors through picturesque grasslands, a joyful butterfly garden filled with painted lady butterflies and a stunning panoramic view of The Chesapeake Bay. Not to be outdone, Duck Inn Trail near Bogles Wharf offers views of the Chester River and warblers in the spring.
Eco-Friendly Stays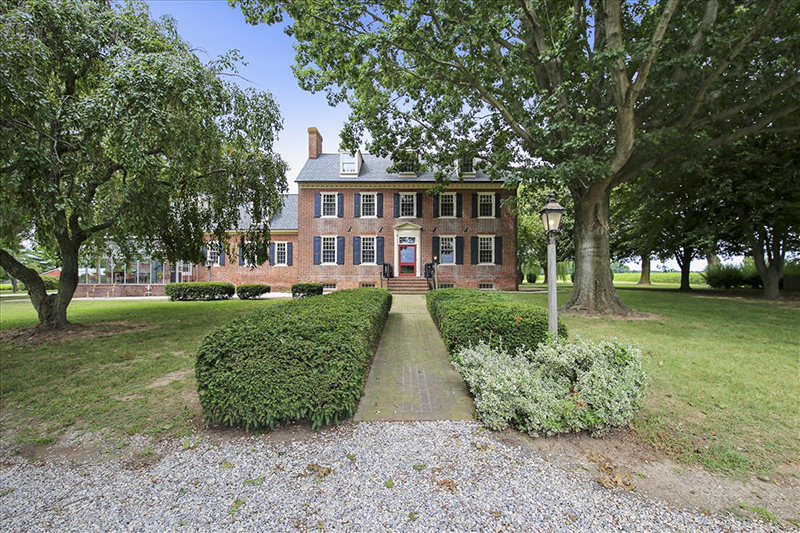 For eco-travelers, there may be no better spot in Kent County than waterfront camping at BayShore Campground. The campground is spread out over 60 acres and located directly on the Chesapeake Bay, providing a peaceful and relaxing retreat among nature with a minimal carbon footprint. Even pets can take in amazing waterfront views and breathtaking sunsets as BayShore Campground is pet-friendly and encourages campers to bring their four-legged pals. Near the campground are a bounty of outdoor adventures and ecotourism opportunities: bird-watching, fishing, crabbing and swimming in the bay are all on the docket, while kayak and nature trails are both nearby.
For a bed-and-breakfast establishment, stay at Crow Farmstay Bed & Breakfast at Crow Vineyard and Winery, which is only a few miles north of Chestertown in Kennedyville. The newly renovated 1847 farmhouse is energy-efficient lodging with three bedrooms, each with private baths. The B&B sits on a 365-acre working farm, which is perfect for guests wanting to stretch their legs along the vineyard, pastures or woodland paths (which are all only available to Farmstay B&B guests). Look out on pastures filled with cows, sip on wines made on the property and take in the stunning views of the Maryland countryside.
Another place to get away from it all is the historic Thornton Estate. Historic buildings were traditionally designed with many sustainable features that responded to climate and site. Eco-conscious travelers will find the waterfront property dates back to 1664 and rest on 325 acres of organic and traditional farmland on the Morgan Creek shoreline. The grounds were protected in perpetuity by conservation easements in the 1980s. Only 6 miles from Chestertown, the current manor house on Thornton Estate is a 6,000 sq.ft. home that was built in 1815 with six beautifully appointed guest rooms surrounded by Mother Nature on all sides. The estate vineyard puts out a lovely Merlot, and guests can sip and stroll across the grounds observing Canadian geese and other wildlife that flock here. In the evening, relax by the firepit crafted from stones taken from Thornton fields.
Historic properties are plentiful around Kent County, but Inn at Mitchell House is a special opportunity to stay in an 18th-century manor home that sits on a dozen manicured acres between Chestertown and Rock Hall. Find time to reconnect with nature and away from the city crowds along the private beach, or charter a boat at nearby Tolchester Marina and get out on the water. If couples need a romantic weekend getaway from it all, the Stone's Throw cottage can give them the break they're seeking.
Eco-Adventures and Activities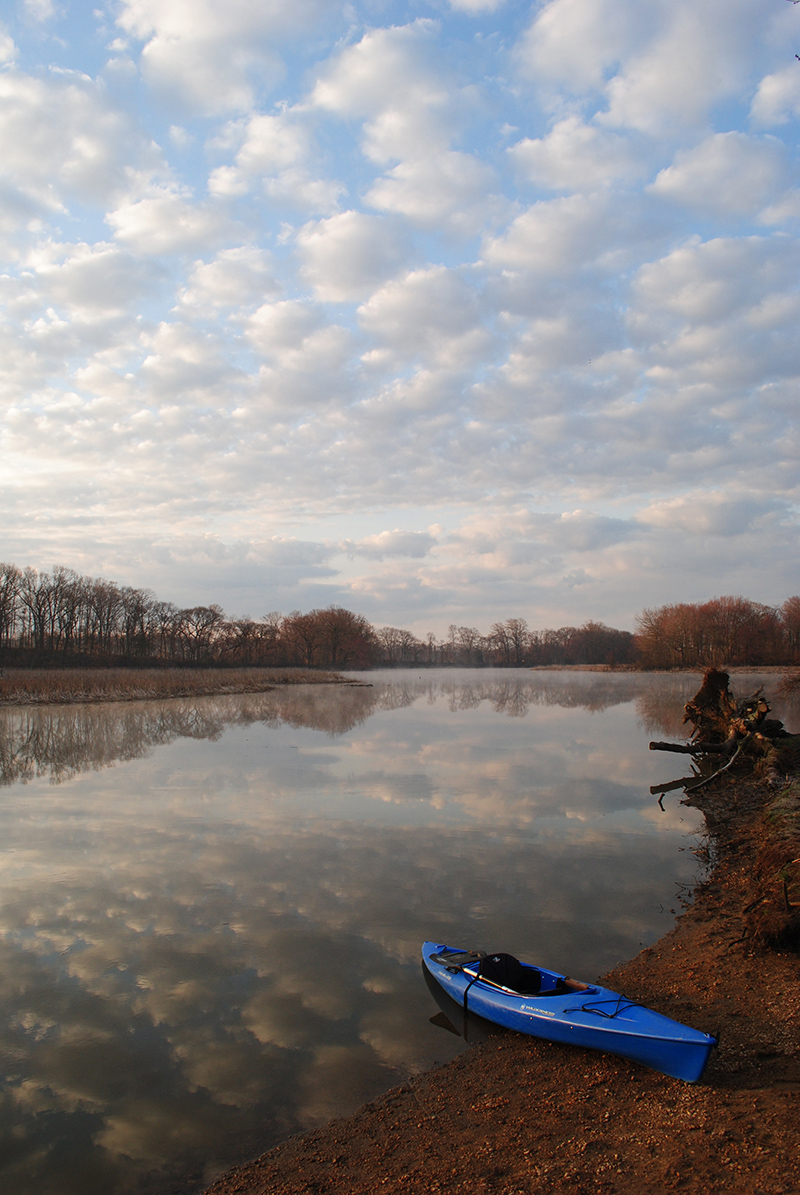 Photo provided by Chris Cerino
"When the well's dry, we know the worth of water," said Benjamin Franklin. In both the literal and figurative sense, this applies to these times. Paddling through the peaceful waters of Kent County can restore anyone's spirits. Located in the largest estuary in North America, Sultana Education Foundation offers a variety of programs for individuals, friends and families to experience the natural treasures of the Chesapeake Bay. Public paddles offered May through October provide a unique kayak excursion along the Captain John Smith Chesapeake National Historic Trail and each has its own theme. The foundation also offers public sails that involve a trip on the 1768 Schooner Sultana exploring the Chester River. The popular Downrigging Festival held annually at the end of October through the beginning of November, is also not to be missed and celebrates the beauty of tall ships and bluegrass music.
Whether visitors hop aboard a 35-foot Markley with Amaryken Dream Charters or a 45-foot boot charter with a 40-year veteran of these waters at Wayne Gatling Guide Services, there are myriad fishing experiences to be tackled around Kent County. The area has more than two dozen fishing charter options with experienced guides, many of who grew up fishing these waters. Not to be outdone, Maryland's crabbers can take you out to some of the best crabbing spots on the Chester River. Chesapeake Bay Crabbing Charters and its Captain Brant Nordhoff is renowned for teaching guests how to crab with a trotline while he tells lively stories about the colorful characters in Maryland's fishing community.
Ideally situated between the Chesapeake Bay, Sassafras River and Chester River, Kent County is in a prime position for optimal sailing experiences. Sail into one of more than 30 marinas to tie up for the evening or drop an anchor for an overnight stay.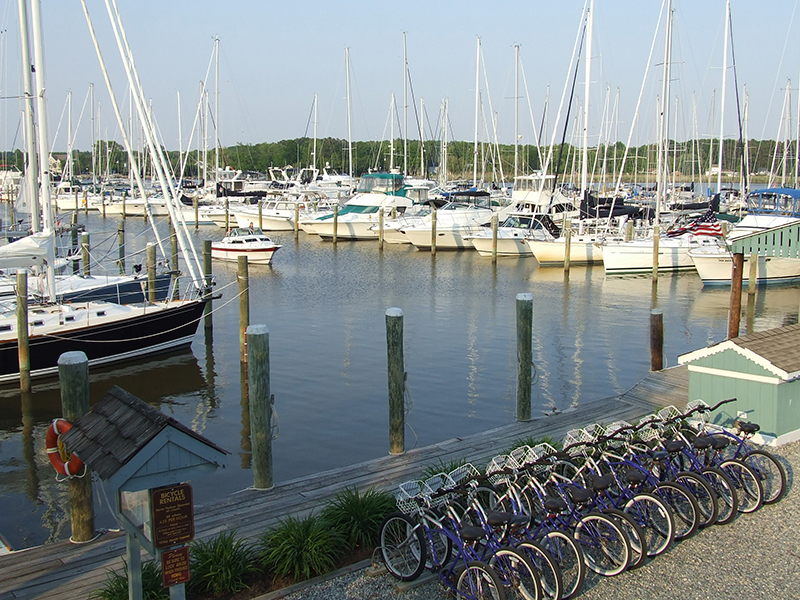 Sailors will delight, while captains and skippers alike will relish in the more than two dozen launch ramps in Kent County. Boating and sailing are the best ways to experience the surrounding waters of the Chesapeake Bay. The ramps are county-maintained and commercial businesses and visitors must obtain a permit. But they are an incredible way to experience social distancing without social isolation.
If the arts and green spaces are always on the travel itinerary, then Wilmer Park in Chestertown should be too. This premier waterfront park in Kent County is home to "Broad Reach," a sculpture that evokes the image of a wave and sail. The piece was a 2019 CODAworx award winner. Awarded to public art pieces that raise awareness about environmental and social issues, CODAworx illustrates the importance of innovation and creativity while developing community engagement. The pair of sculptures are interactive, and children and adults alike are permitted to climb and run up its surfaces.
Food-Source Sustainability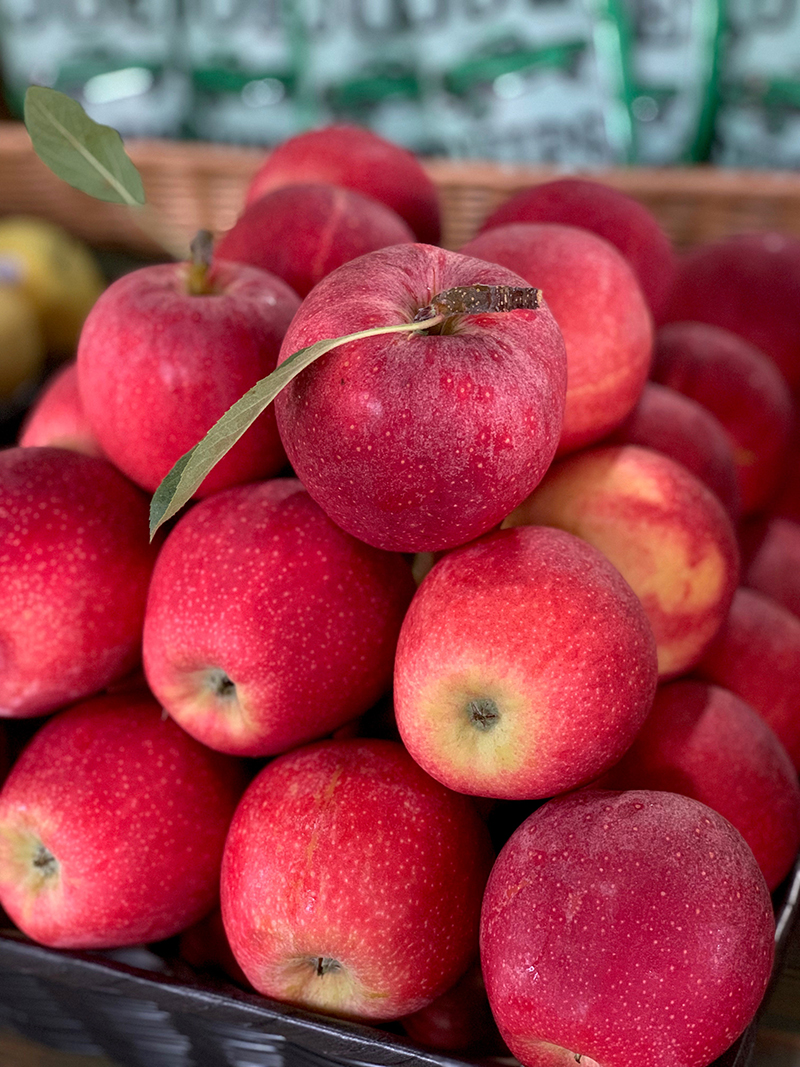 For those foodies who take sustainability to the next level, Kent County is home to Eastern Shore Food Lab. This remarkable interdisciplinary research, teaching and production laboratory is dedicated to experimenting with sustainable food systems using the Eastern Shore food shed and studying the results. Eco-tourists can stop by and take foraging walks and learn about wild edible plants or take a cooking class. At Eastern Shore Food Lab, guests learn about food resources, climate, soil chemistry and how it fuses historical foodways with modern technologies.
If you simply like eating fresh foods from local, sustainable sources, stop by the Farmers Market in downtown Chestertown on Saturdays from 8 a.m. to noon (March through December). You'll find fresh, homegrown produce, herbs, bread, soups, plants and flowers as well as handcrafted works by local artisans.
Kent County cuisine is as fresh as it gets with plenty of markets, restaurants, farms and more finding ways to serve dishes in a more environmentally friendly and sustainable way. Many establishments are also happy to provide take-out options so you can enjoy a quiet picnic in one of Kent County's beautiful parks or enjoy back at their inn or campground. Surprisingly, Kent County has the best of both worlds—a feeling of remote, untouched land coupled with incredible culinary and tourist offerings. Not a bad way to spend your next getaway from the real world.