Music Moves Me in Kent County, Maryland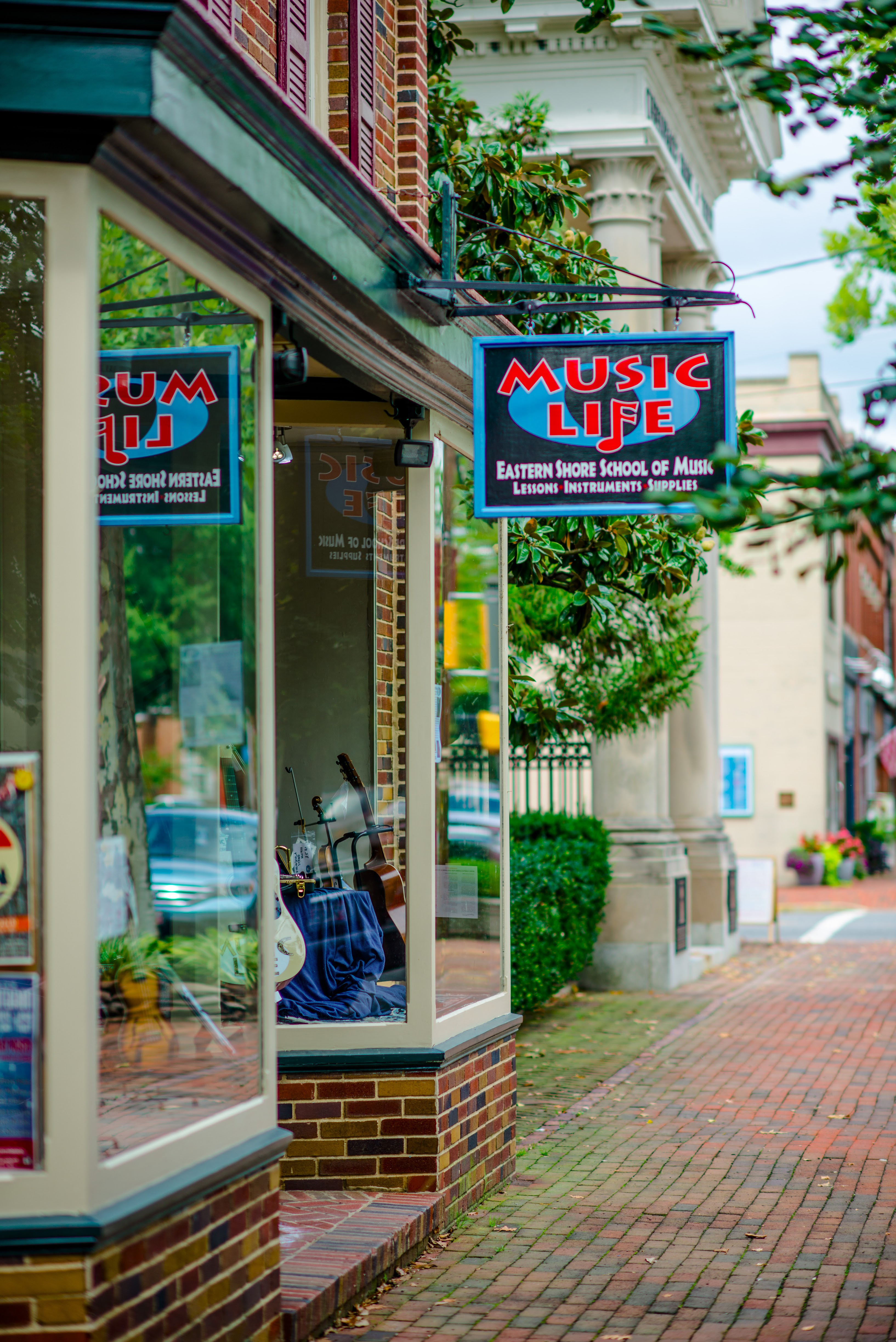 "Music gives a soul to the universe, wings to the mind, flight to the imagination and life to everything," said Plato. And those words are still true today. Music is one of those universal forces that perseveres no matter what is happening in the world. Music is soothing to our souls and can be reflective of everything we're going through individually and collectively—something we need more than ever at this moment.
We've gathered some of the best melodic happenings and music-filled venues around Kent County that can help one get back to a feeling of normalcy through song and sound. Large music festivals are an incredible way to celebrate artists, music and talented musicians every year. But all over the Eastern Shore of Maryland, and specifically in Kent County, music is celebrated more frequently, in smaller ways and every day in new forms as people have had to become creative in recent times. The spotlight is on four local venues that have done their part to bring music to the community, as well as annual festivals that we all love. Some venues have reimagined their music programming (virtual concerts anyone?). These events all prove that melody and music live on in Kent County.
National Music Festival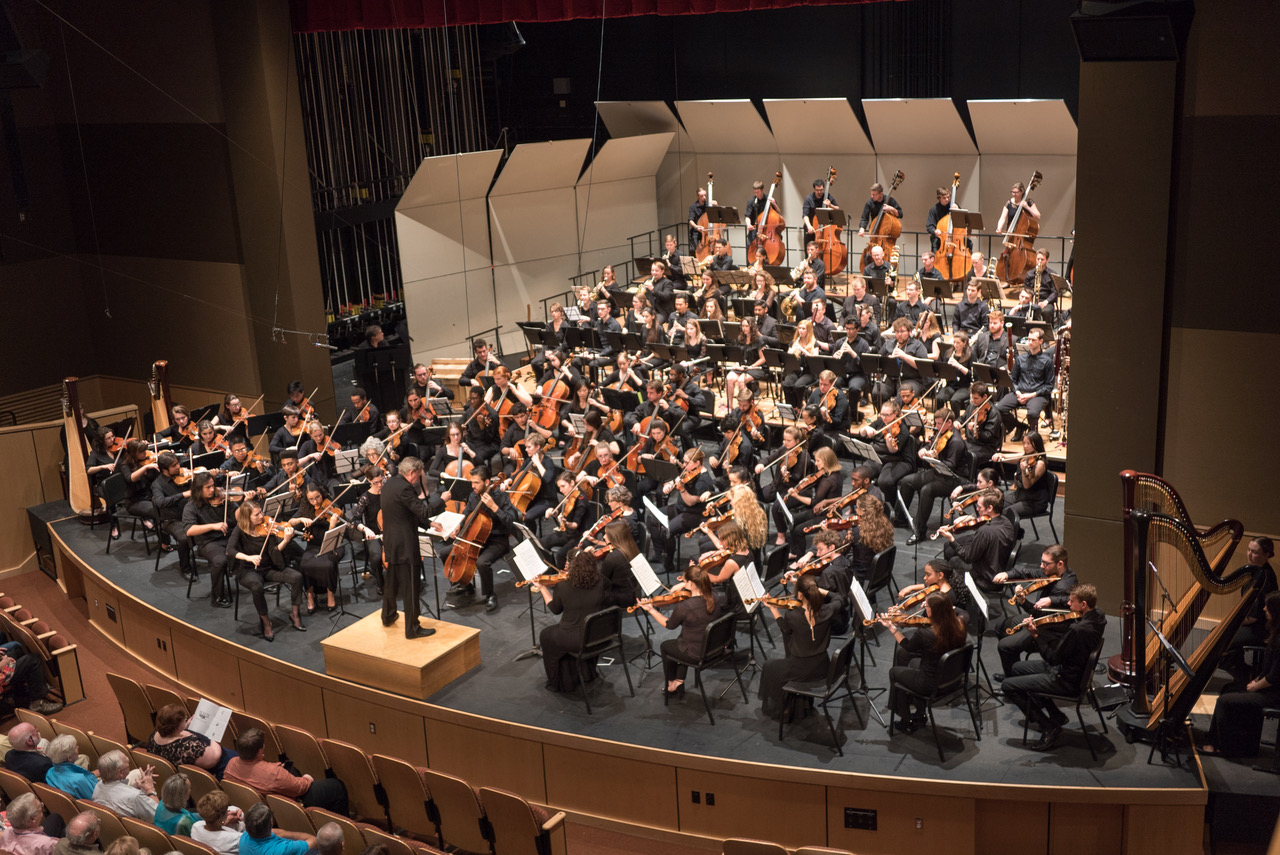 Each summer, Kent County lights up with the sounds of the National Music Festival in historic Chestertown. In a typical June, musical apprentices come from all over to live, work together and rehearse with world-class mentors for two weeks. They present over 35 concerts and include 200 open rehearsals for music lovers to enjoy for free or low-cost ticket prices.
A highlight of the Festival are the musical performance of "Pianomania" with piano mentor David Brooks and apprentices, a performance of "Brass Quintet No.1," a piano quartet playing Mozart, four trombones playing Beethoven and many other exciting performances, including a free lunchtime program of a suite for two pianos in F#. On the docket as well are free talks with National Music Festival Artistic Director Richard Rosenberg.
The performance venues for the Festival are several locations throughout Kent County including Washington College, The Mainstay in Rock Hall, and Chestertown Memorial Park to name a few.
Rock Hall FallFest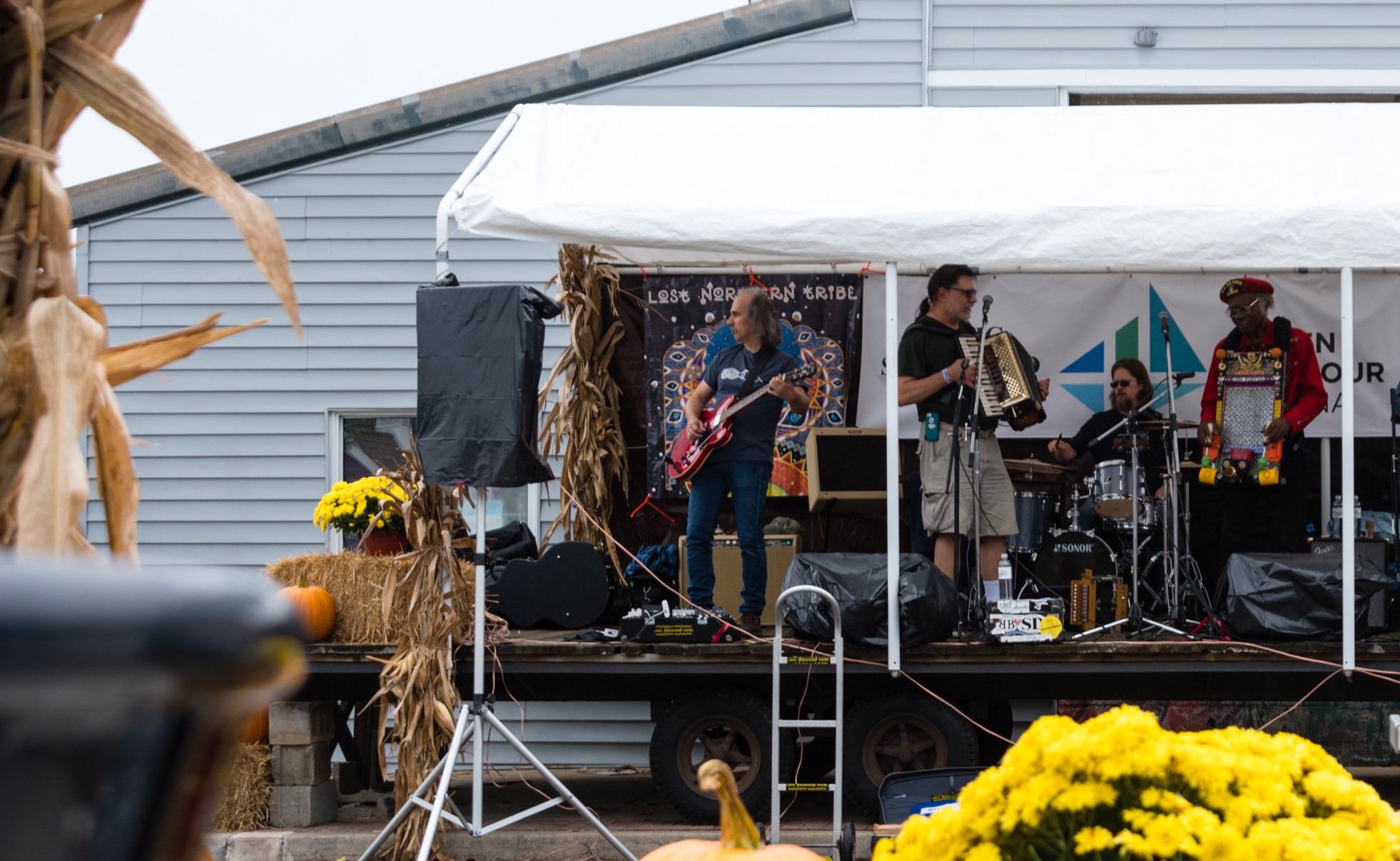 If you like to shuck oysters while listening to live music, Rock Hall Fall Fest is held each year in October. The one-day oyster and music festival takes place from 10 a.m. to 4 p.m. Throngs of music lovers flock to this seaside hamlet to hear all genres of bands and entertainers. But guests also love partaking in local oysters, dozens of other food vendors and allowing their children to have fun with all the captivating and free activities.
When guests aren't listening to the likes of Catonsville Steel Drum Band, honky-tonk and western swing group Blue Yonder, hot jazz band Tongue in Cheek Jazz, blues guitarist Mamie Minch or New Orleans zydeco from Lost Northern Tribe, they're shopping unique wares from the 40 handcraft vendors.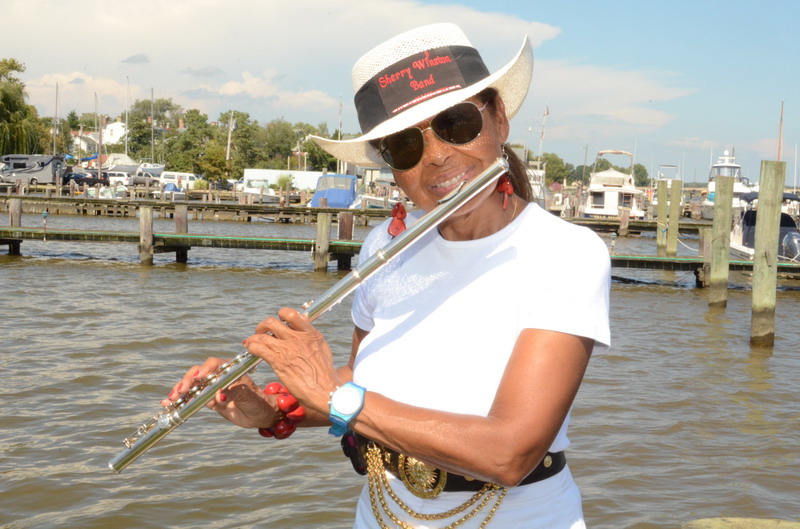 Wynton Marsalis said that "jazz music is the power of now. There is no script. It's conversation." In years past, the all-star Chestertown Jazz Festival has included Grammy Award-winning bassist Christian McBride, headliner Alicia Olatuja, as well as locals such as The 100 Voice Choir, Washington College Jazz Combo, Greg Thompkins Quarter and Gregor Huebner, among others.
The festival was originally developed as a collaboration between Chestertown's Garfield Center for the Arts, Rock Hall's Mainstay Theater and other local influencers who believe in the power of jazz and blues to soothe souls. The performances usually take place at venues around Kent County including The Mainstay, Garfield Center for the Arts and Sumner Hall with the closing night extravaganza at the beautiful and scenic, Wilmer Park, a waterfront park with panoramic views of the Chester River.

Legacy Day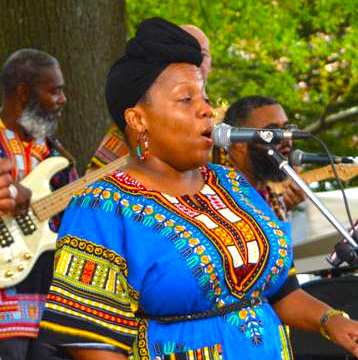 African American heritage and culture are filled with a history rooted in music. Legacy Day was created to celebrate that rich tradition among Kent County's African American population. This free event is held annually on the third weekend in August. Legacy Day provides an opportunity for all participants to have a great time recognizing their shared history through musical performances, a genealogy workshop, and a street party on Saturday evening. Previous years' events can be viewed via Facebook or YouTube.
Garfield Center for the Arts
The music can't be stopped at this historic Chestertown venue on High Street. Pre-pandemic, the team at Garfield Center for the Arts have all been in the business of live onstage events rather than broadcasting entertainment. In order to continue to present diverse programming, the team decided to launch "livestreaming" of past performances. The Garfield Center for the Arts has developed a library of streamed art performances with local talent on GCTV (Garfield Center TV).
According to Executive Director, Steven Arnold, we wanted to continue to present programming, so we went live in some fashion every Wednesday at 7:30 p.m. on Facebook." The livestreams provide guests an opportunity to preview the rich arts culture and entertainment that Kent County has to offer.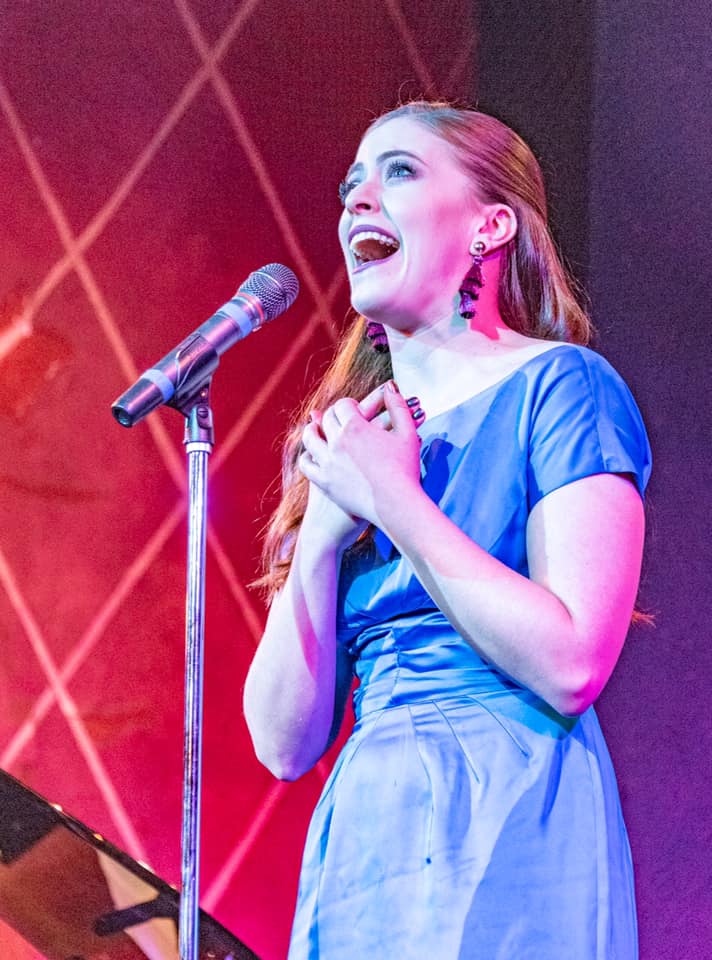 The Garfield Center for the Arts encourages viewers to visit the Center's YouTube channel to view performances on-demand as well.
Music is a very important feature of the Center's program. Options range from string performances to beloved local musician Phillip Dutton, of Phillip Dutton and the Alligators. Latin performers also grace the stage at The Garfield Center for the Arts. Married duo Pam and Bob Ortiz have also performed on the Center's stage as well as classic Spanish guitarist, Fredy Granillo.
The Garfield Center started the Wednesday night shows "so we could keep our community together through entertainment and feeling connected," says Executive Director Arnold. Although these performances were intended to bring together the local community during the Covid-19 pandemic, future Kent County visitors can enjoy the performances as well. Check out the Garfield Center for the Arts site before planning your next visit.
The Mainstay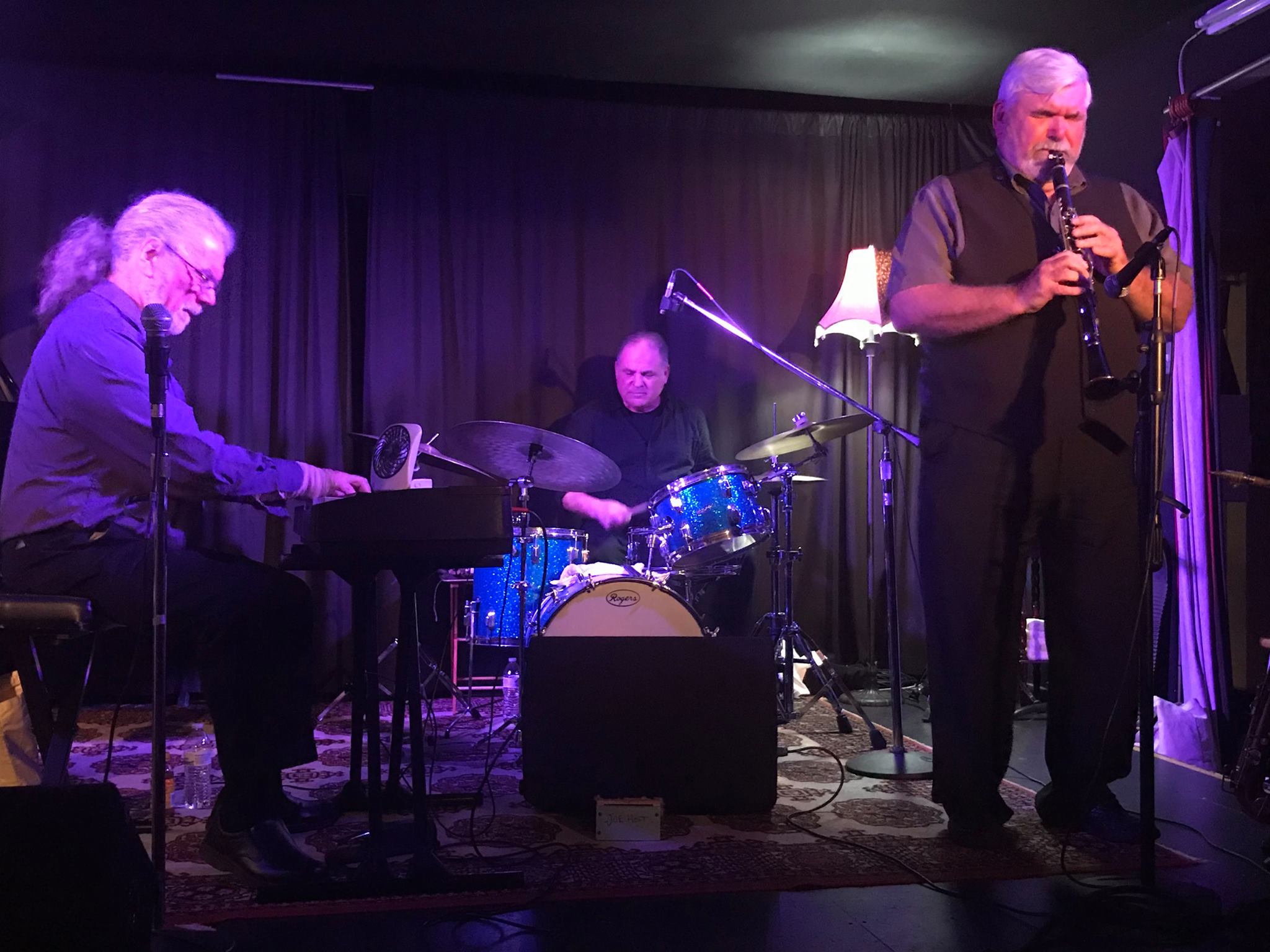 The Mainstay has been making musical magic since 1997 when someone offered founder Tom McHugh free use of an old building. He turned the building into a venue with the intention of establishing a place where music brings together the community.
The Mainstay is most notably recognized for jazz performances. However, concertgoers are exposed to a varied genre of music styles such as bluegrass, Big Band, folk, country, Gospel, and blues. Previous performances have featured bassist Amy Shook and her husband, saxophonist Pat Shook to rave reviews. While Amy is a local fave, Pat travels the nation as the lead tenor saxophonist in the US Army Jazz Ambassadors. A Mainstay regular, singer-songwriter Karen Somerville, is best known for her gospel songs, as well as dipping into jazz, blues, and folk tunes. Mainstay supporters have the option of viewing concerts in person or on-demand on The Mainstay website.
Harbor Shack
For the past several years, this Rock Hall hangout has been serving crab cake sandwiches, ahi tuna and cowboy-crusted rib-eyes with fantastic live music each summer. Harbor Shack is mere steps from the Chesapeake Bay. Whether it's a cool cover band or a hot DJ, Harbor Shack has cornered the classic beach bar vibe in Kent County. The owners purposely haven't installed Wi-Fi to encourage customers to talk to one another and enjoy each other's company. You could say that this practice transports you back to a reminiscent era that urges you to "pretend it's 1993."
Currently, the restaurant offers dine-in or take-out orders of its delicious meals. Check often in the season to view the live music schedule posted on the Harbor Shack site.
The Shanty Bar at Tolchester Marina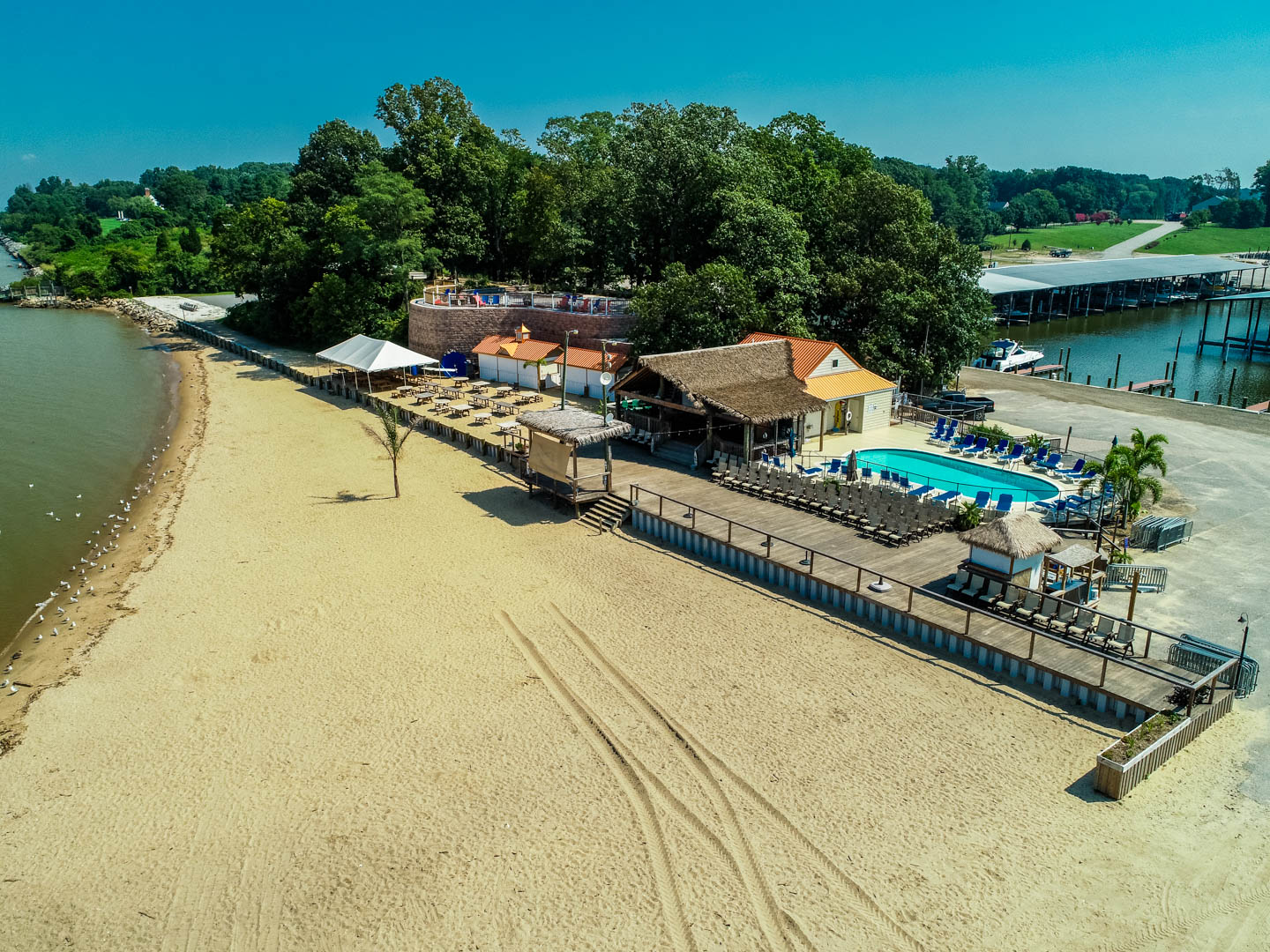 Situated as close to the water as you can get without wearing a wet suit, The Shanty Bar opens its doors every mid-May for the spring and summer season's flock of visitors and boat lovers. Typically, each weekend features a full Summer Concert Series with nationally known recording artists playing to a packed house under the straw-thatched roofs with gentle breezes just as soothing as the melodious sounds of the bands. Be sure to bring your dancing shoes (or sandals) to enjoy a night of great music under the stars.
Waterman's Crab House
This popular restaurant and dock bar named "Best Crab House on the Bay" by Chesapeake Bay Magazine has been overlooking the Eastern Shore for over four decades. While Waterman's Crab House offers waterfront dining and take-out, it always has live music during the summer season. Depending on the night, hot local bands like Trilogy, Club Phred, The Half Moon Band, East Roc, Glass Onion, Big Daddy and The Fender Benders, and Island Vibes, to name a few, are scheduled to rock the stage. Check back frequently to view the most recent rocking lineup for the season.
Jellyfish Joel's Beach Bar at Safe Harbor at Great Oak Landing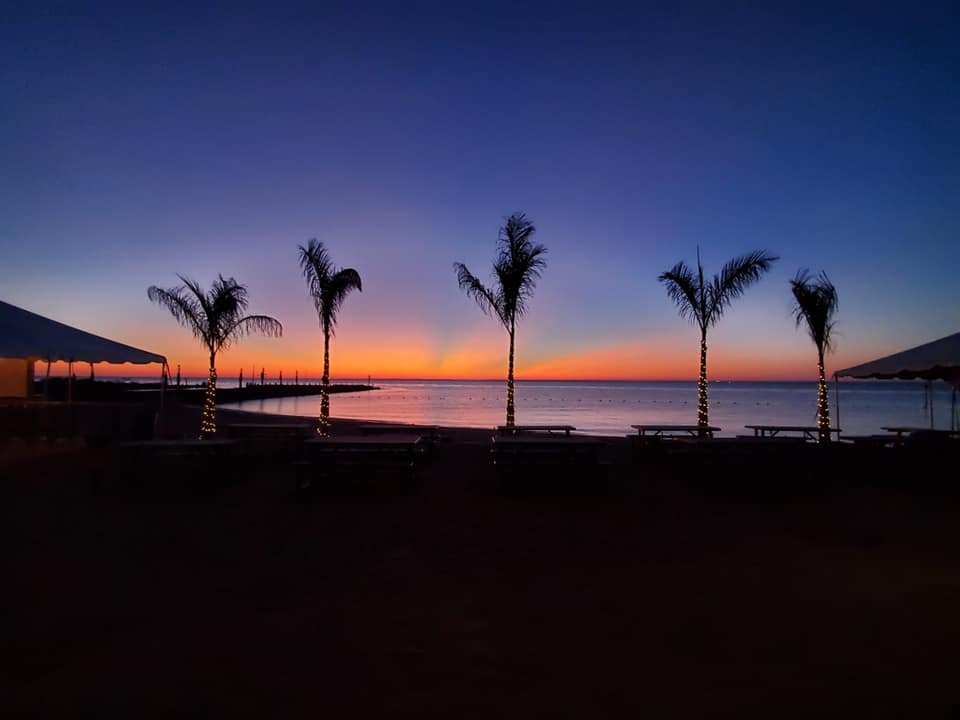 Home of the beloved Tropical Beach Party, Jellyfish Joel's sits on a peninsula by the beach along Fairlee Creek. The venue has a long history of live entertainment from the best bands in the county. There's plenty of open space to enjoy the music, partake in delicious cocktails. Feel free to down a bucket of peach mojitos with a date and nosh on shrimp rolls, Angus burgers, and rockfish tacos. Visitors can arrive by boat, tie-up to floating docks or anchor in Fairlee Creek, and dinghy over to enjoy an afternoon getaway under the palm trees.
Whatever your style of music… Kent County has it covered. Enjoy your favorite genre on a waterfront deck with a signature drink in your hand, under the starry sky on a beach, or in a waterfront park taking in a scenic vista. Kent County music will move you.