Have the Perfect Destination Wedding on Maryland's Eastern Shore
When you say, "I do," you want the event, like the lyrics of the everlasting love song, to be unforgettable—not only for you and your future spouse but also for your guests. One way to make it memorable is to take the ceremony somewhere extraordinary. But, go easy on your guests and leave the passports at home because Kent County, Maryland, nestled along the Chesapeake from Baltimore, is convenient and yet remote enough to offer an idyllic and stress-free destination wedding experience that will forever shine in your mind.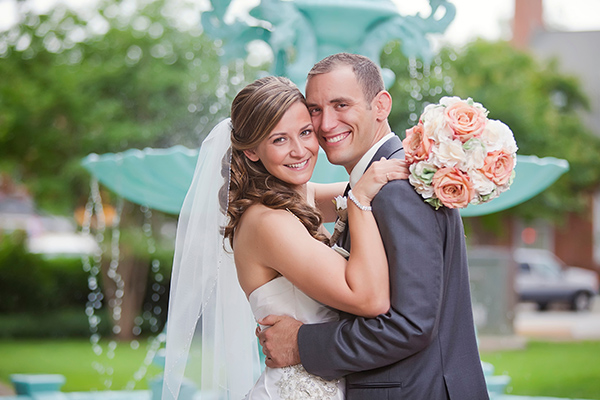 Idyllic
Picture a sun-dappled gathering in the gardens of a quaint bed-and-breakfast; the charm of a country ceremony in the shadows of an old red barn; or light glistening like diamonds over rippled water as the sun sets on your newlywed kiss. With a variety of venues, from traditional church ceremonies to nuptials aboard a boat, blessed by Neptune, the communities in Kent County offer the perfect setting for your wedding events.
If you're aiming to deviate from the ordinary, Great Oak Manor, a historic country estate situated along the Chesapeake Bay, provides a unique waterfront setting for a ceremony of any size (two to 150 guests). Whether you are planning to host a large outdoor event surrounded by friends and family or a small intimate gathering for two, Great Oak Manor is designed to reflect your love for each other. The magnificient Georgan-style estate has a number of tranquil settings overlooking the Chesapeake Bay (a conservatory, patio, gazebo or intimate beach) to provide the perfect backdrop for a magical day.
A destination unto itself, Inn at Huntingfield Creek offers not only a variety of guest rooms and cottages to accommodate your wedding party and guests, but also has an on-site event planner and caterer. This tranquil 70-acre estate contains multiple magazine-worthy settings, including a country chic reception venue known as the Crystal Barn, a secluded creek, golden sunflower fields, a lavender garden, a pergola, a pond and a sassafras grove. Just imagine the portraiture possibilities.
Let the crew of the Chester River PacketRiver Packet handle the half hitch as you tie the knot aboard this historic 1920s classic yacht while it cruises along the scenic Chester River. This 65-foot excursion boat easily accommodates 40 to 60 guests with "locally sourced, lovingly prepared and elegantly served" onboard catering by Occasions Catering.
Treasure the moment at The Bank Historic Event Venue. Formerly the Chestertown Bank of Maryland, this stately 1849 colonial landmark, with its Doric columns, high-arched windows and grand chandelier, is steeped in the history of what was once one of Maryland's wealthiest ports. You and your fiance will feel like dignitaries as you vow to keep the treasures of your love as soundly as the vault secured the treasures of the town.
Perhaps, you're simply looking to get it away from it all and escape the complexities of a larger group event. The Brampton Inn offers a perfectly contained small venue for up to 20 guests or is a romantic retreat if you plan to elope. Its impeccably restored private guest rooms and cottages will take you back to the charming simplicity of its beginnings in the 1860s.
Experience the enchantment of exchanging vows during a waterfront ceremony at the Inn at Osprey Point. This wedding venue, located in Rock Hall, provides you and your guests with lodging, dining, and catering in an elegant, yet modern setting. A beautiful white gazebo on the waterfront lawn is poised to provide you with the perfect spot for your ceremony. With stunning views from the dock, your photographer will have an easy time capturing the perfect images of your special day.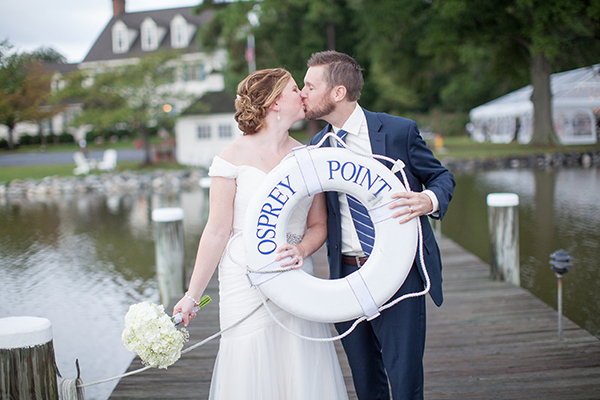 Stress-Free
When Rachel Kendall Cumberland began planning her wedding on the Chesapeake Bay, she loved the process so much she became an event planner, and Tina Zabetakis, a certified wedding specialist and owner of Wedding Dreams and Party Themes, has been planning weddings since 2006, so why become a detail devil when there are event angels out there? Let a planner handle the whole affair while you simply put a piece of personality here and splash of sass there.
Even if you decide to plan it yourself, leave the stress that comes with planning at home because Kent County's professionals will have you covered, from the time you walk down the aisle to the moment you send your last thank-you note.
Start by making a good first impression with custom-designed, handmade invitations printed on an antique letterpress. Blue Canary Letterpress collaborates with couples to create custom stationery and event programs for everything, from the announcements to the thank-you cards.
As your guest list grows, a variety of lodging accommodations await—from branded hotels to historic B&B inns or charming vacation rentals. On the waterfront, alongside a brick-paved sidewalk, or amid tranquil green meadows, your friends and family will find a comfortable and relaxing retreat, where perhaps, you've left them a custom-made bag of cookies from Sweet Cheeks Delightful Treats.
Certainly one of the best things about a destination wedding is everyone has a bit of extra time for fun. Your guests can get to know one another better, and you and your sweetheart have time to hang out, too! Consider pre- and post-ceremony activities and attractions to make the most of your downtime with guests. Soak up the sun in the warm sand; charter a fishing or sailing adventure; paddle the river; peddle the country roads; grab the binoculars and go birding; visit a local vintner at Crow Vineyard; enjoy a tasting at Bad Alfred's Distillery; shop unique boutiques; tee off for a round of golf; tour historical sites; attend a yoga class, or simply stroll the streets of Chestertown as you admire its extensive and impressive 18th-century homes. Whatever you're in the mood for, you can find it in Kent County.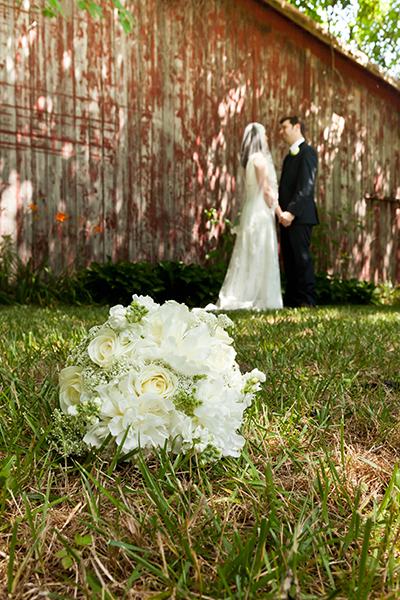 Then, when the big day dawns and everything plays out perfectly
Any kinks that may have developed are worked out at Spa Angels or with another gifted massage therapist in the area. Nails are polished, tresses twirled and lashes are curled by skilled stylists at Salon 854, Show N Tell Salon or Emily's, who will happily come to you. Or perhaps you stay put for the day with a full-service pampering at Images Salon & Spa or at Flow Salonspa, where you relax until it's time to lace up, button-up and yes, the moment has come to show up.
Meanwhile, the chefs at Sisters by Chance are busily spicing, stirring and situating servings. The bakers at Oh So Sweet are putting the final touches on your one-of-a-kind, almost-too-pretty-to-eat wedding cake. And the florists at Bloomin' Wild or at Galena Blooms Farms (where the pesticide-free flowers are locally grown) are artfully arranging aromatic bouquets that will delight the senses.
By now, Eastern Shore Tents & Events have set up the sacred site and guests are beginning to gather. They "ooh" and "ahh" at the picture-perfect scenery, Geoffrey DeMeritt Photography or Jennifer K clicks away, documenting every special moment—especially when Prince Limousines delivers you and your bridesmaids.
It's that time. The officiant is standing ready. The gallant groom is anxiously waiting. The wedding guests are seated, yet antsy, as the musicians finally play that note. You know... the one that announces to all that you're on way and your veil is soon to be lifted.
Memorable
It might feel like it was all a whirlwind, or it might feel like time stood still, but you're guaranteed to feel profound as this sacred event unfolds. And as time goes by, you and your spouse (and every lucky person who attended) will honor the special bond of your marriage as you're taken away to a place in your mind that only your love and Kent County can create.
For more inspiration browse kentcounty.com; read 10 Reasons To Get Married in Kent County, and peruse the business directory to find resources to help you plan your unforgettable destination wedding.