Renew, Recharge and Achieve a Healthier Lifestyle in Kent County, Maryland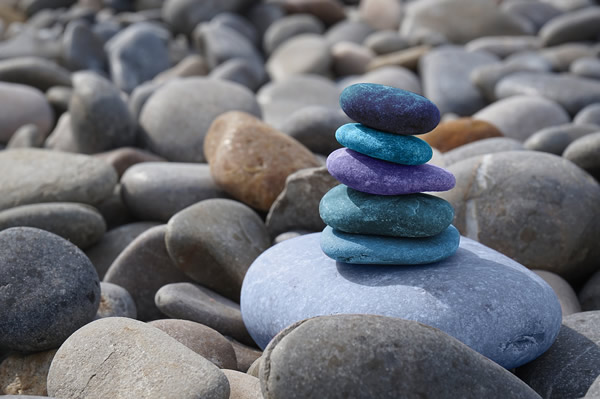 There's a growing trend around the world to lead a healthier lifestyle, and this desire has likewise spawned a segment of tourism focused on health and wellness. While vacations are an escape from everyday life, they're also an opportunity to enhance and explore the important and positive aspects of daily life. So, when it's time for you to relax, rejuvenate and restore, Kent County, Maryland, has many ways you can adopt a healthier lifestyle with its holistic approach to living.
Tucked away on Maryland's Eastern Shore and nearly surrounded by water, Kent County is a sanctuary from the hustle and bustle. "It's really become a hub for a talented group of health and wellness practitioners attracted to the area for its beauty, its value and its cost-of-living advantages," says Pamela Whyte, president of the Chester River Wellness Alliance. Pair those healthy resources with the area's abundant tourism-related activities and, as Whyte suggests, "you've got a new way of looking at your vacations or long weekends that's really nourishing in several different capacities."
According to Whyte, one goal of the CRWA "is to become a Blue Zones Project area." National Geographic writer Dan Buettner coined the term, "blue zone," after studying communities where concentrations of centenarians existed, and he identified nine common lifestyle characteristics among them. To achieve Blue Zones Project status the alliance is partnering with area businesses to create amenities, menus and packaged activities that support healthy lifestyle choices for locals and visitors alike. So, if having a long and healthy life is important to you, start your journey—or continue it—during a getaway to Kent County. Here's how to implement the nine secrets of longevity in your Kent County vacation:
1. Identify Your Purpose
Think about the reasons you're taking a vacation and plan your itinerary accordingly. Kent County offers a variety of accommodations and activities, including outdoor recreation, attractions, the arts, dining, shopping and events to satisfy any type of getaway. The key is to identify the purpose and then honor it.
2. Family First
Spending quality time with family is paramount, and Kent County will keep the whole gang, from toddler to elder, satisfied. With 209 miles of shoreline in the county, the therapeutic effects of water practically surround you. Spend a day at the beach, take a sailing lesson, charter a boat, paddle the rivers in a kayak or a canoe or cast a line.
Make it an equestrian day so your clan can disconnect from social media and get acquainted with a 2,000-pound, four-legged friend. Along with traditional horseback rides, consider an hour-long Heal with Horses session at Airy Hill Stables, where you'll be paired with a horse as your guide for self-exploration. Prepare to be amazed.
3. Go With the Right Tribe
Depending on your trip's purpose, bring along people who are equally invested in the getaway's objective. Whether it's a romantic partner, friends or strictly solo, Kent County's welcoming communities are here to support you. "This can be the beginning of your journey or the middle, but everyone supports this as a journey and meets you wherever you are in that journey," says Whyte.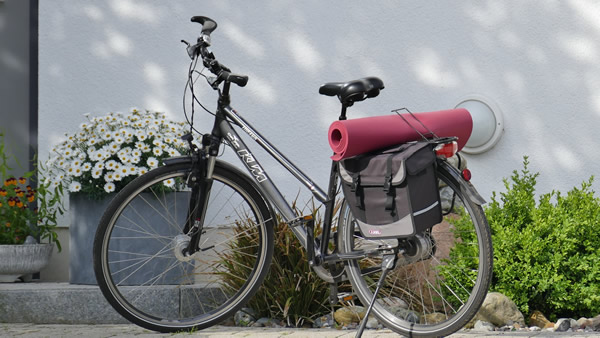 4. Move Naturally
Put on your walking shoes and stroll the county's quaint, historic towns. Chestertown, the county seat, was an original Colonial port and now has one-of-a-kind shops, galleries and restaurants along brick-paved sidewalks with plenty of historical and cultural attractions. On the first Friday of every month, businesses in the Chestertown Historic District stay open late with special exhibits, performances and activities.
Flat and lightly traveled county roads make bicycling a breeze, so plan a route and bike through the idyllic countryside. For a daylong, more challenging ride, consider the Rock Hall Ramble, a 50-mile circuit that takes you past notable sites from Chestertown to Rock Hall.
5. Downshift
Balance movement with rest. After a day of walking, pamper your feet with a reflexology session at Willow Tree Wellness, where a certified reflexologist expertly applies pressure to drain the pain. After cycling or paddling the day away, treat yourself to one of the many massages at Elbe Body Massage to restore your overworked muscles.
With more than 300 bird species and zero noise pollution, Kent County is a quiet solitude for watching and listening to birds, which is a great way to relax. A variety of birds and other animals can be spotted at the Millington Wildlife Management Area, a woodland habitat stretching across 4,000 acres. The Sassafras Natural Resource Management Area and Turner's Creek County Park offer spectacular views of the Sassafras River and the Chesapeake Bay along with opportunities to see blue herons, bald eagles, bank swallows and yellow warblers. DuPont's Chesapeake Farms allows seasonal access on its wildlife habitat road where you can sight waterfowl, eagles, osprey, etc. The Eastern Neck National Wildlife Refuge hosts upwards of 70 species, including thousands of tundra swans from mid-November to late February. After a day spent crouching quietly among feathery friends, stretch out with a restorative yoga session at Radcliffe Studios.
6 and 7. Plant Slant and the 80 Percent Rule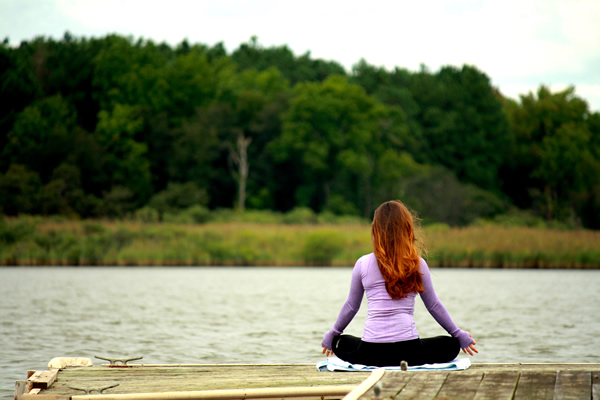 Getting hungry? People in the Blue Zones Project eat a diet rich in plant-based foods. The Chestertown Farmers' Market offers locally grown products every Saturday morning year-round (weather permitting). Book a nutrition counseling session at Natural Nutrition Services or Herbal Alchemy and learn insights that will not only taste good but help you feel good. Grab ingredients at Chestertown Natural Foods or enjoy breakfast or lunch at Figg's Ordinary, gluten- and refined sugar-free cafe.
8. Wine at Five
Enjoy a sampling of estate wines at Crow Vineyard and Winery's tasting room. Or witness the distillation process and then get a spirited sip at the Cassinelli Distillery.
9. Belong
When visiting Kent County, it's easy to feel like a local. Pamela Whyte came to the area to rehabilitate after a toss from a horse left her with significant injuries. What was meant to be a one-year sojourn has become a three-years-and-counting lifestyle exploration. She admits, "the value here is amazing, and instead of staying in a health resort that costs $7,000 for three days, you can get that mindfulness and a sense of community that's really authentic."
So, when you find you need time to relax and escape, come to Kent County and reset to a holistic approach to living. Start planning your healthy getaway to Kent County and the Chester River Wellness Association.