Restaurants in Rock Hall, Maryland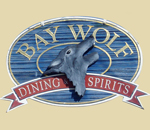 Austrian and Eastern Shore cuisine. Located in the heart of Rock Hall within easy reach of Marinas. Local pick-up available.
Days/Hours:
Mon-Sun: 12-9pm, Closed on Sundays in winter months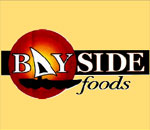 Deli and bakery; USDA choice meats; Beer and wine; ATM; Full-service grocery store. Boaters - need to restock provisions? Need a ride? We'll pick you up free of charge at all local marinas!
Days/Hours:
7 days a week 7am-10pm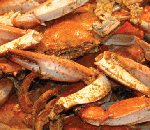 Specializing in River Crabs! We offer Crabs(live or steamed) - Soft Crabs - Scallops - Assorted Fish - Clams - Oysters - And More.
Days/Hours:
Tue-Sun: 10am - 6pm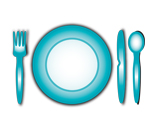 Copper Pearl Confections offers homemade desserts and candies, artisan chocolates, truffles, caramels, "dippers," royal sugar cookies, cupcakes, barks, savories, assorted candies and more.
Days/Hours:
Thursday - Sunday 11:00 a.m. - 5:00 p.m.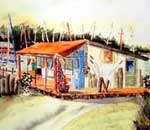 Situated in a restored fish shack, the Dockside Café offers only the freshest seasonal ingredients to create some very eclectic fare. Herbs, tomatoes and veggies are grown on the premises.
Days/Hours:
Open Sun Mornings Memorial Day - Labor Day: 7:30am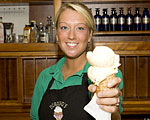 An original old-fashioned soda fountain (circa 1925) serving delectable soda fountain treats and homemade baked goods. Ice Cream, Baked Goods, Soda Fountain Treats
Days/Hours:
Open All Year; Winter Sunday - Thursday 10am-6pm; Friday 10am-8pm; Saturday 10am-9pm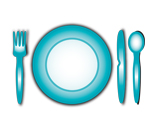 Local seafood favorites. Steamed crabs, seafood, comfort foods, serving lunch and dinner. Offer carry out. Retail seafood.
Days/Hours:
Sunday 10am-7pm; Monday - Thursday 10am-8; Friday - Saturday 10am-9pm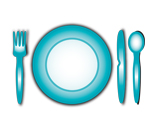 Four Sirens
5757 Main St.
Rock Hall, MD
,
21661
Phone:
410-639-9400
American-style food, steaks and seafood.
Days/Hours:
Monday-Friday: 11am-8pm
Saturday: 8am-9pm
Sunday: 8am-3pm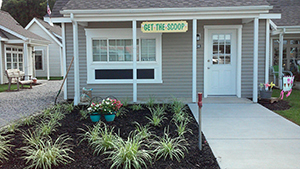 Get the Scoop
21267 Rock Hall Ave., unit #104
Rock Hall, MD
,
21661
Phone:
410-708-9465
Email:
kjac1020@yahoo.com
Walk up ice cream shop. Serving hand dipped ice cream from Kilby Cream out of Rising Sun MD. We will be offering Milk shakes, sundaes, floats and weekly specials
Days/Hours:
Monday - Friday 10:00 a.m. To 10:00 p.m.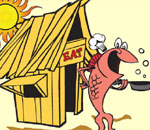 Waterfront bar and grill serving seafood, steaks, and mexican. Casual atmosphere. Live music Saturday nights. Fun and upbeat - Great food!
Days/Hours:
In season open 7 days: 11am; Nov. 1-April 1: Sunday, Monday, Wednesday, Thursday 11:30am-98pm; Friday-Saturday 11:30am-9pm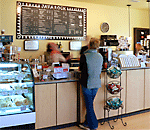 Java Rock
21309 Sharp Street
Rock Hall, MD
,
21661
Phone:
410-639-9909
Gourmet coffee house with light fare and boutique snack items.
Days/Hours:
Mon-Fri: 7am-5pm; Sat: 7am-7pm; Sun: 7am-3pm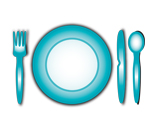 Breakfast only; Home of the famous "Lester" waffle - Must see it to believe it! A cozy cafe offering delicious fresh food and a great atmosphere. Indoor or Patio dining available.
Days/Hours:
Sat-Sun: 8am-12pm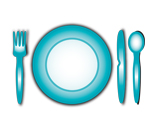 New Yarmouth Restaurant & Carryout
21325 Rock Hall Ave
Rock Hall, MD
,
21661
Phone:
410-639-9933
Serves pizza, hot/cold subs, pastas, specialty bake potatoes and comfort food favorites.
Days/Hours:
NA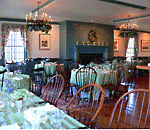 Fine waterfront dining on Swan Creek.
Days/Hours:
Wed-Sun: Dinner starting at 5pm. Brunch is available every Sunday, 10:30 a.m. - 2:00 p.m.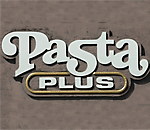 Family owned and operated since 1986; Eat in or carry out; Friendly, family oriented atmosphere; Affordable prices. Pizza, Subs, Steak sandwiches, and a variety of dinner entrees.
Days/Hours:
Mon-Sat: 6am-8pm; Sun: 7am-1pm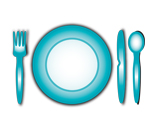 Rock Hall Liquors & Deli
21318 Rock Hall Avenue
Rock Hall, MD
,
21661
Phone:
410-639-2177
Deli subs and sandwiches to go, chips and snacks. Large selection of wine and liquor.
Days/Hours:
Mon-Thur: 8am-8pm; Fri-Sat: 8am-8:30pm; Sun: 9am-6pm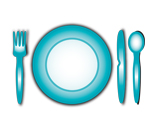 Shore Stop
21340 Rock Hall Avenue
Rock Hall, MD
,
21661
Phone:
410-639-7441
Deli; Beer and soda; Convenience store and gas station.
Days/Hours:
24 hours, 7 days a week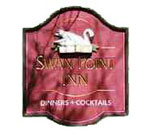 Newly renovated with great daily specials. We offer free shuttle service for area marinas. Located 1 block from Rock Halls only public beach. Casual American Cuisine specializing in Prime Rib and seafood. Visit us for pizza in our new pizza parlor or deck
Days/Hours:
Tues-Sun: 4pm-to the last customer. Closed Monday's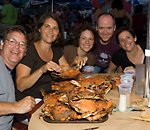 Waterfront dining inside or out on the deck overlooking the harbor. Crabs - Seafood - Steak - Pasta. Waterfront dock bar with 30 boat slips and seasonal entertainment & gift shop.
Days/Hours:
Sun-Thur: 11am-10pm, Fri-Sat: 11am-11pm