Kent County MD Office of Tourism Development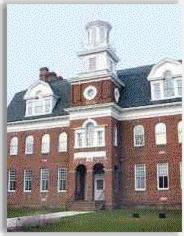 Staff:
Bernadette Bowman - Director
Michelle Wood - Administrative Assistant
Barbara Vann - Volunteer
Tourism Development Advisory Board:
JR Alfree

Casey Carroll
Judy Crow
Mary Hall
Shirley Loller
Nancy McGuire
Greg Waddell
Planning Your Visit
The Kent County Tourism Development Office welcomes you to Kent County. For a Free visitor information packet, please call us at 410-778-0416, fax us at 410-778-2746, click here for a form to submit your request for information or e-mail us at tourism@kentcounty.com. We'll be pleased to answer your questions and help you with your travel plans. Office Hours 9:00-4:30 Monday-Friday or by appointment.
When You Visit
Visitor Information - You will find plenty of Kent County information and brochures at the Kent County Visitor Center.
Mission
The Tourism Office is responsible for marketing, advertising, media relations, and for developing travel and tourism in the Kent County region of Maryland's Eastern Shore.

The Tourism Office strives to safeguard the balance between nature and commerce. It not only facilitates diversification of the County's economy, but also promotes, preserves and protects the County's coveted way of life, unique heritage and unmatched natural and cultural resources.

The Tourism Office funds a portion of the Kent County web site, and it prints various publications for the benefit of visitors and residents alike.

The Tourism Office oversees visitor services and tracks all visitor statistics (number of inquiries handled by telephone, number of visitors welcomed to the visitor center, number of visitor guides mailed as well as "hits" on the Kent County web site and their geographic origins).

The County's 5-Year Strategic Plan for Tourism Development and Promotion provides the framework for all destination management activities and policies.

The Director works closely with the Kent County Tourism Advisory Board and the State Office of Tourism Development in the creation, development and implementation of communication strategies.