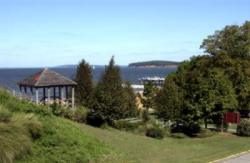 Betterton, Maryland is located in northern Kent County at the mouth of the Sassafras River, about 15 miles from Chestertown and has a population of about 350 people.
History
Starting out as a small fishing village and a port for local agriculture, the town was eventually named Betterton after the family of Elizabeth Betterton by her husband, Richard Townsend Turner in 1851. Later, Betterton became a thriving beach resort spurred by the rise of steamboat traffic from Baltimore and Philadelphia which lead to the construction of piers and hotels. Tourism in Betterton was a major economic influence for years to come.

After the great depression and then the construction of the Bay Bridge, Betterton experienced a slow decline in tourist activity which led to deterioration of many structures. In 1976, Kent County used state funds to purchase the bay front property, cleared out the remaining structures and debris, and rebuilt the beach area as a public park adding a bath house, boardwalk, and pavilion.
Betterton Beach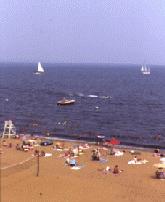 This 5 acre landscaped, family oriented waterfront park is the larger of two public beaches in the county on the Chesapeake Bay. (The other is in Rock Hall). The exceptional sandy beach has 300 feet of frontage for swimming and 700 feet of shoreline access.

It is equipped with a bathhouse with public restrooms and 500 feet of boardwalk, with benches, lighting and handicap access. A picnic pavilion is located on a bayview bluff. There is a fishing jetty with a surface walk, a public pier and improved parking areas. Boating is available from a public landing and pier.

The park is located near the mouth of the Sassafras River at the northwest part of the county, where fresh water currents lower the salinity of the upper Chesapeake and free Betterton's waters of sea nettles, which in late June or July often interrupt swimming lower down in the Bay.