Museums in Kent County, Maryland
African American Schoolhouse Interpretive Panel
Route 297 extended, St. James-Newtown Road, next to St. George's U.M. Church in Worton Point.
Worton, MD
Features: Interpretive panel and exterior viewing only of a one room schoolhouse, originally built as a church in 1890.
---
Betterton Heritage Museum
100 Main Street
Betterton, MD
Contact: Betterton Town Office 410-348-5522
Features: Located in the Betterton Community Hall, originally Most Precious Blood Church, this museum has historical artifacts and memorabilia from the town's origins of a fishing village through its heyday as a resort center. On display, are hand carved decoys by Charles "Speed" Joiner and the Fishing Ark is outdoors on the grounds during the spring and summer. Betterton keepsakes can be found in the Gift Shop during museum hours.
Days/Hours: Saturdays and Sundays, April - October, 1pm - 3pm, or by appointment.
---
The Bordley History Center
301 High Street
Chestertown, MD 21620
Contact: 410-778-3499 or director@kentcountyhistory.org
URL:www.kentcountyhistory.org
Features: A great first step for your heritage visit is the headquarters for the Historical Society of Kent County. A wide variety of the County's historical resources are available to researchers within the library, genealogical, and archival spaces. Historical exhibits and a shop are on the premises.
Days/Hours: Library open Wednesday - Friday, 10am-3pm, or by appointment. Shop open Saturdays 10am-3pm. History Happy Hour - First Fridays, 4pm.
---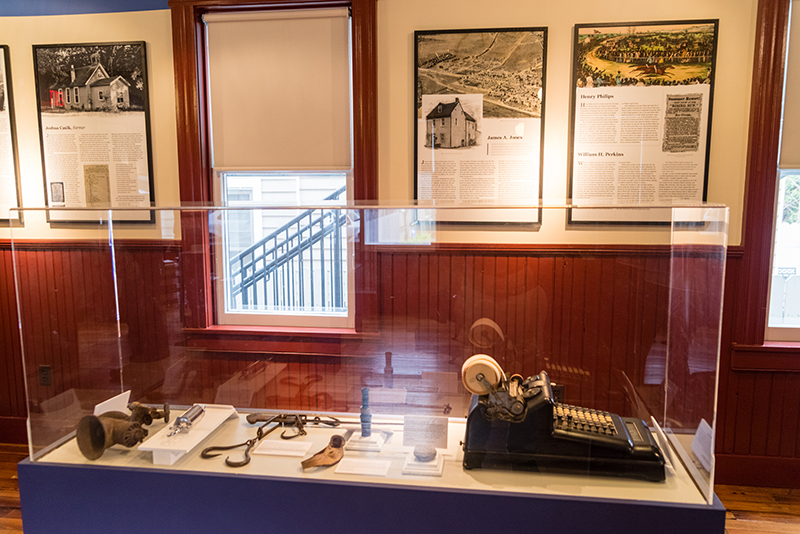 Sumner Hall
206 S. Queen Street
Chestertown, MD21620
Contact: 410-778-3222 or info@sumnerhall.org
URL: www.sumnerhall.org
Features: One of only two African-American Civil War veterans' halls in the U.S. still standing, Charles Sumner Post #25 of the Grand Army of the Republic served as a community center and hub of African-American life on Maryland's Eastern Shore for more than 60 years. After decades of abandonment, it was rescued and restored by a coalition of preservationists, foundations, and philanthropic citizens whose ten year campaign created the beautifully restored space that re-opened to the public in 2014. See website for events.
Days/Hours: Saturdays, 11am – 2pm, or by appointment
---
Cliffs Schoolhouse
Route 289, Quaker Neck Road, south of Pomona toward Cliff City
Cliff City, MD
Contact: Margaret Smith 410-778-2529
Features: This one room schoolhouse of seven grades one teacher, served the farming and fishing community in southern Kent County from 1878-1939. Equipped with many furnishings, books and artifacts appropriate to the era, lessons of the day are preserved on the blackboards by the last teacher. Restoration and preservation is a project of Port of Chester Quarters with assistance from the Retired Teachers Association and Sophie Kerr Questers.
Days/Hours:3rd Saturdays, May – October, 1pm – 4pm by appointment.
Kent Museum

13689 Turner's Creek Road
Kennedyville
,
MD
21645
Contact: Kent County Visitor Center
410-778-9737
URL:
https://www.facebook.com/kentmuseum
Features:
A collection representing the rural heritage of agriculture and domestic life in Kent County. Visit the Stavely family grave dating to the Revolutionary War, and Charley's House, the last surviving dwelling of a small black community in Chestertown. The house dates to the 1840s. Enjoy nearby areas for hiking, riding, and enjoying nature.
Days/Hours:
1
st
& 3
rd
Saturdays, April to October, 12 noon – 3pm, or by appointment.
---
Knock's Folly Visitors Center
13761 Turners Creek Road
Kennedyville, MD21645
Contact: Tuckahoe State Park Complex 410-820-1668
URL: http://dnr.maryland.gov/publiclands/Pages/eastern/sassafras.aspx
Features: Completed in 1796, this Federal style brick home is located on Turners Creek within walking distance of the Sassafras River and Kent Museum. Exhibits highlight the history of farming, the Native American Tockwogh tribe, and the visit of Captain John Smith during his voyage on the Chesapeake Bay.
Days/Hours: Saturdays, 10am-4pm, May through September, or by appointment.
---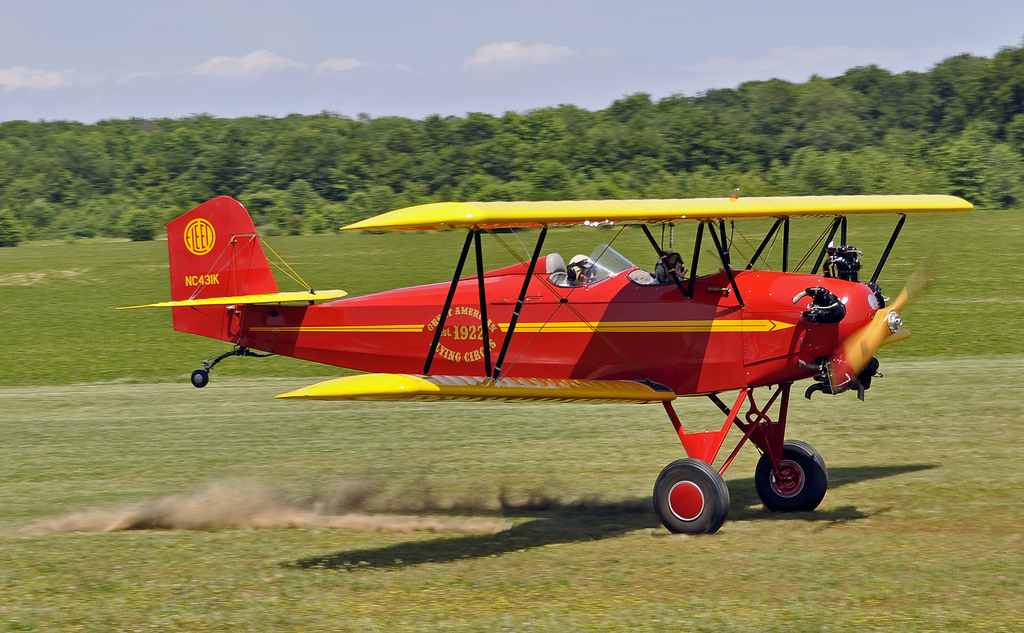 Massey Air Museum, Inc.
33541 Maryland Line Road
Massey, MD 21650
Contact: Don Hooker, 410-928-5270, email@masseyaero.org
URL: www.masseyaero.org
Features: A living airport-museum reminiscent of rural airports of bygone eras. See a collection of vintage aircraft, artifacts, reading materials, and touch-and-feel exhibits. Tour the museum and hangars, our restoration shop operates most days.Group learning sessions are available, school and scout field trips are welcome with pre-scheduling. Open-cockpit biplane and glider experience flights can be scheduled. We are family friendly and handicap accessible with no admission fee.
Days/Hours: Tuesday-Sunday, 10am-4pm, or by appointment. Tours available; call ahead for availability of a courtesy car. http://masseyaero.org/events-list
---
Rock Hall Marine Restoration and Heritage Center

21083 Chesapeake Avenue, Rock Hall, MD 21661
Features: The Mission of Rock Hall Marine Restoration & Heritage Center is to collect, preserve, exhibit and interpret boats and other objects related to the history of boating, sailing and working vessels in Rock Hall, Maryland and the Chesapeake Bay to enhance learning, understanding and appreciation of the contributions of these vessels and builders. Duly, we provide a facility that exhibits the heritage, lifestyle and product of those that have given, crafted with their hands, grown and harvested on the water and in the field.
---
The Rock Hall Museum
Municipal Building
South Main Street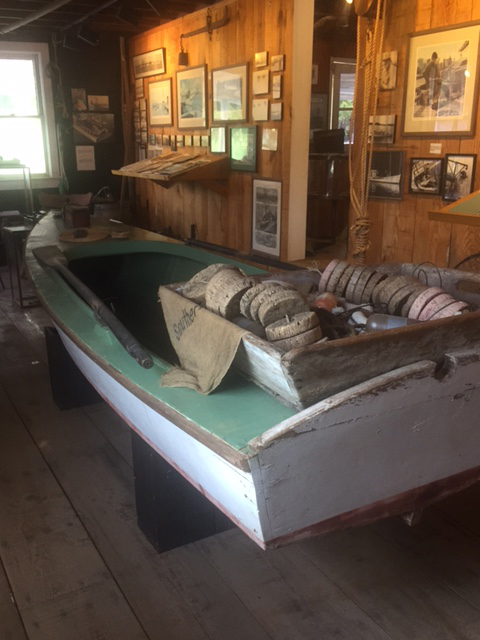 Rock Hall, MD21661
Contact: Town of Rock Hall, 410-639-7611
URL: www.rockhallmd.com/museums
Features: Decoy carving shop replica; marine trades, seafood processing and agricultural hand tool artifacts and handcrafted boat and ship models. See rare ice buoys, old oyster bed charts, handwinder mast and boat oystering rig.
Days/Hours: Monday – Friday, 8:30am – 4:30pm, or by appointment.
---
Tolchester Beach Revisited
Main Street
Rock Hall, MD21661
Contact: Town of Rock Hall, 410-639-7611
URL: www.rockhallmd.com/museums
Features: Exhibit on Tolchester Beach Amusement Park, 1877 -1962. Artifacts, memorabilia, photos.
Days/Hours: By appointment.
---
Waterman's Museum
20880 Rock Hall Ave
Rock Hall, MD21661
Contact: email@havenharbour
Features: On display are a fishing shanty and artifacts from the early days of oystering, crabbing, and fishing, as well as photographic documentation of past and present watermen. Maritime trades helped build Kent's second largest town, while marinas support Rock Hall's current economy.
Days/Hours: Open daily, 10am-4pm, or by appointment; key available at the Ditty Bag at Haven Harbour Marina.
---