Vineyards, Wineries, and Distilleries in Kent County Maryland
The Upper Eastern Shore (including Kent County) is one of the fastest growing grape producing regions in the state of Maryland. Kent County has a number of vineyards and currently one winery. Traveling the Chesapeake Wine Trail is an excellent way to explore these wineries and the beauty of the Upper Eastern Shore.

---
Bad Alfred's Distilling
323 High Street
Chestertown, MD 21620
Tel: 443-282-0163
Email: cassinelliwinery@gmail.com
Website:https://badalfreds.com/
The Cassinelli distillery and wine bar is located at 323 High Street in Chestertown and is open Thursday through Monday. Visitors can watch as distilled products, including vodka, gin and brandy, are made and taste them from directly from the stills.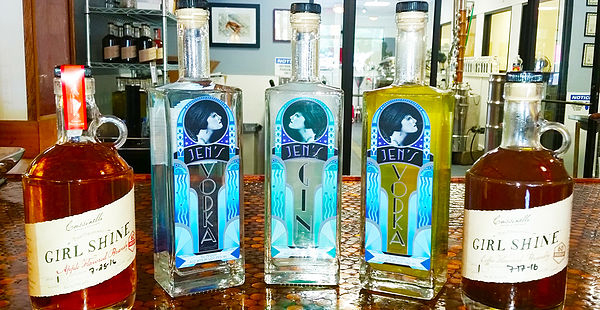 ---
Casa Carmen Wines
312 Cannon Street
Chestertown, MD 21620
Tel: 410-390-9921
Email: info@casacarmenwines.com
Website:https://casacarmenwines.com/
Serving wine and tapas, our Bodega & Tasting Room in downtown Chestertown, MD, is created in the spirit of the traditional wine bodegas of Spain and South America — an unpretentious place to drink well, eat well, and enjoy good company.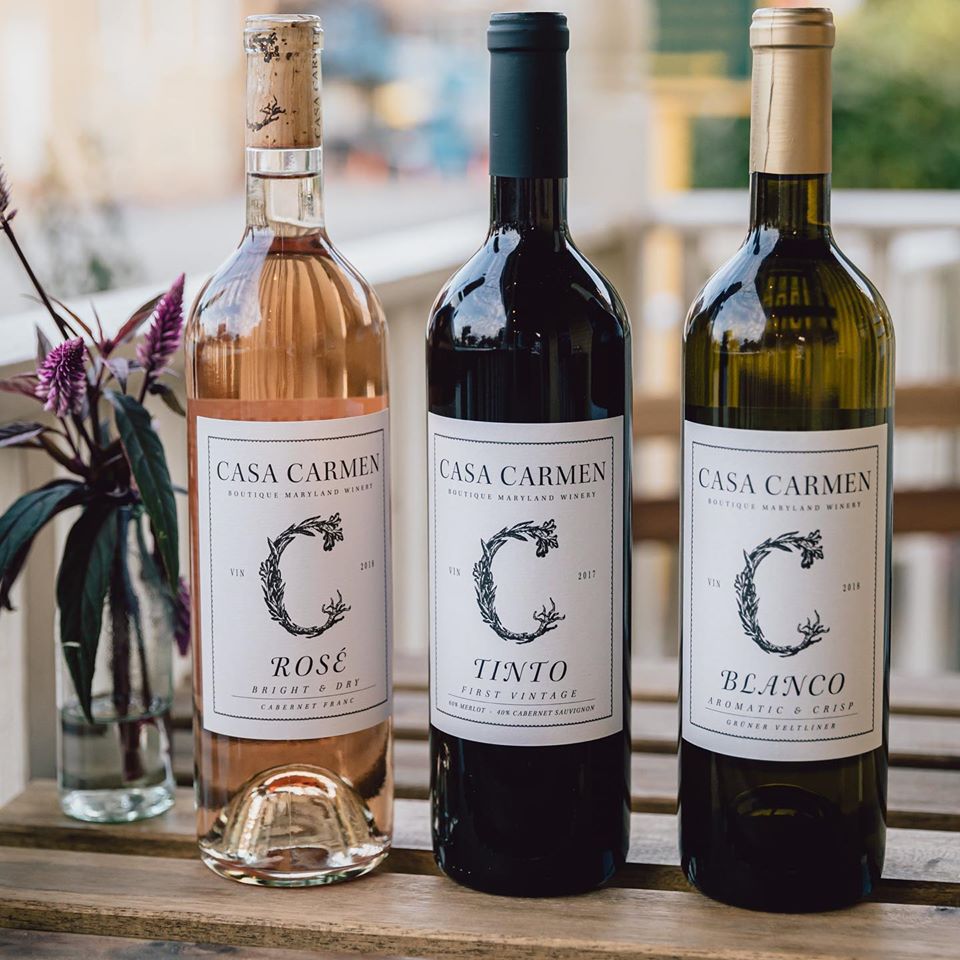 ---
Crow Vineyard and Winery
12441 Vansants Corner Rd.
Kennedyville, MD 21645
Tel: 302-304-0551
Email: crowfarmmd@gmail.com
Website: www.crowfarmmd.com

---
Lands Point Winery and Vineyards
22620 Handy Point Road
Chestertown, MD 21620
Tel: N/A
Email: info@landspointwinery.com
Website:https://www.landspointwinery.com/
Come and enjoy our waterfront winery ideally positioned overlooking the sloping banks of Worton Creek minutes away from the scenic Chesapeake Bay on land steeped in history: originally granted by Cecil Calvert, the 2nd Lord Baltimore, to Lieutenant General Josias Fendall, the 4th proprietary Governor of the Maryland Colony in 1659; subsequently occupied for over a century and a half by 6 generations of one of the founding Quaker families of Kent County; and utilized as a commercial side-wheeler Steam Boat stop post Civil War.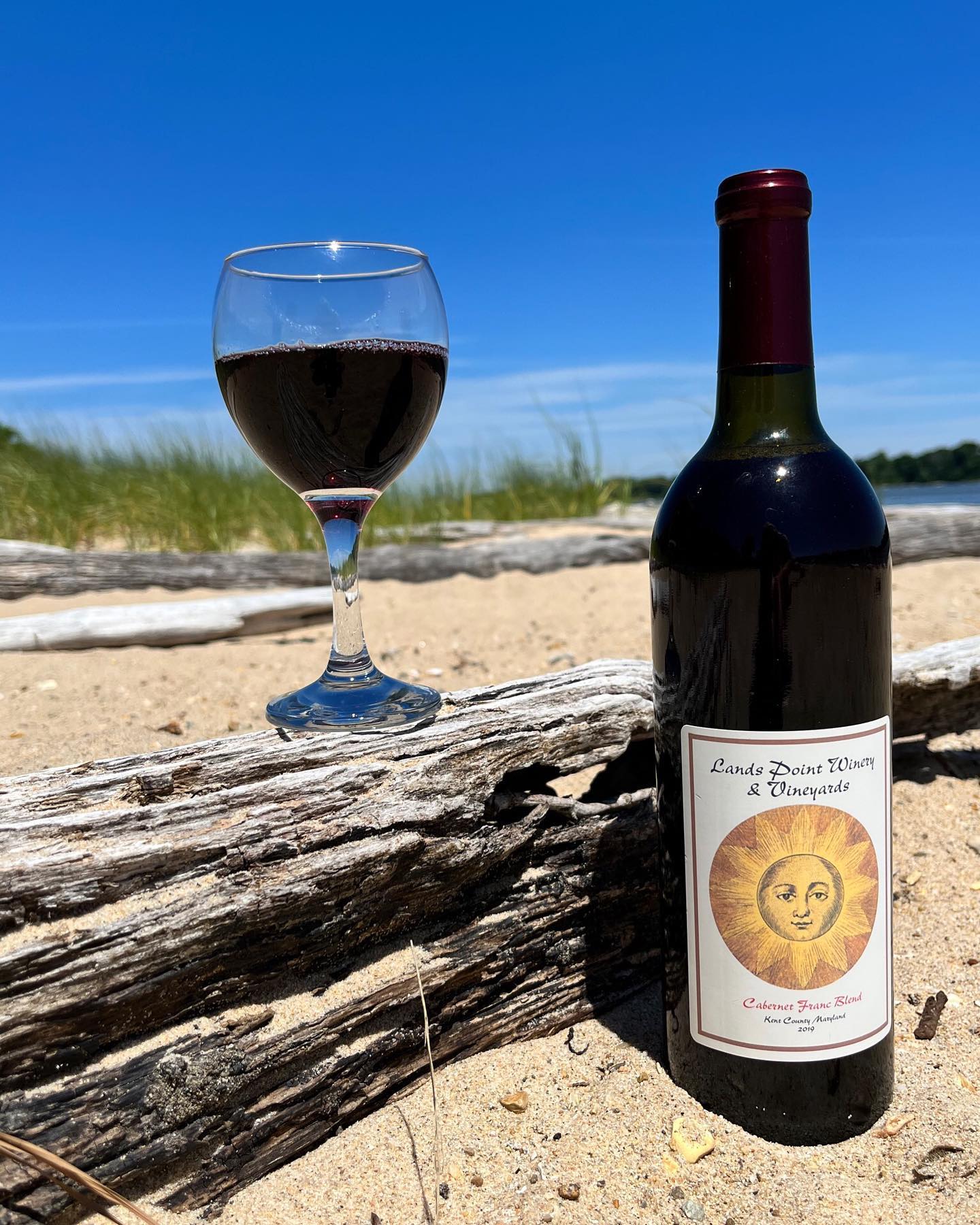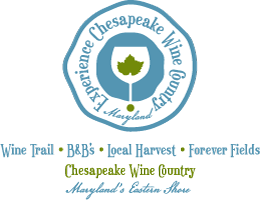 Experience Chesapeake Wine Country
Experience Chesapeake Wine Country promotes the Chesapeake Wine Trail and the growing wine country on Maryland's Eastern Shore to locals and visitors. The site discusses the reputation and availability of the area's local wines.

Chesapeake Wine Trail
Whether you are on your way to the beach or just taking a drive to admire the beautiful Bay, the Chesapeake Wine Trail will lead you through one of the most scenic and charming parts of the state. East of the Chesapeake Bay, Maryland's Eastern Shore is abundant with seafood, beaches, wildlife and history, and now a beautiful—and delicious—wine trail.
http://www.marylandwine.com/wine-trails-interior/chesapeake-wine-trail