Kent County Government - Water and Waste Water Services

709 Morgnec Road, Suite 201
Chestertown, MD 21620
Ph: 410-778-3287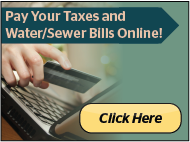 Fax: 410 - 778-7487
e-mail: watergenmb@kentgov.org
Billing/Property Transfers
For billing questions please contact the Office of Finance, 410-778-7478.
All requests for final billing for property transfers, foreclosures or settlements must be directed to the Office of Finance, 410-778-7478.
Send all payments to the Office of Finance.
Mission/Purpose Statement
Goal A: Provide adequate public water and fire supply to the users of our systems
at a reasonable cost.

Goal B: Ensure existing wastewater treatment facilities are maintained and producing a discharge that meets or exceeds State and Federal EPA discharge limits while keeping user costs reasonable and protecting the environment.
Areas Served by the Kent County
Department of Water & Waste Water Services
Water and Sewer Districts: Fairlee, Worton, Kennedyville, Edesville

Sewer Districts: Millington, Quaker Neck, Little Neck, Rudnick, Piney Neck/Skinners Neck/Wesley Chapel, Tolchester, Spring Cove/Green Lane
The activities of the Kent County Water & Waste Water Services are now reported as part of the Kent County Commissioners meetings. Click on the Commissioners link on the left to go to the online minutes of the meetings.