Fourth of July in Kent County
Celebrate the Fourth of July in Kent County and enjoy a weekend full of fun including three days of fireworks! The fireworks display at the Bulkhead on Bayside Avenue in Rock Hall and the show at Great Oak are two of the most popular shows and provide lots of viewing opportunities. Wait, you want more fireworks? No problem! You can also see fireworks in Galena and downtown Chestertown!
Fireworks are only one part of the 4th of July activities that take place throughout Kent County each year. Consider attending Rock Hall's beach party and stay for the weekend to enjoy the Annual Watermen's Festival. Rock Hall features a small-town parade complete with marching band, floats, fire trucks and all the noteworthy features you hope to find in a traditional 4th of July celebration.
Schedule of Events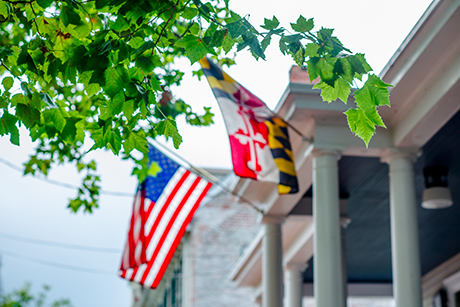 Photo by Mariya Filippova
July 1

Noon: Kent County Waterman's Day at the Bulkhead in Rock Hall

July 2

9:00pm Great Oak Fireworks

July 3

9:00pm: Fireworks in Rock Hall at the Bulkhead on Bayside Avenue

July 4

10:00am: Annual Rock Hall July 4th Parade
9:00pm: Chestertown's Fireworks over the Chester River