Pirates and Wenches Fantasy Weekend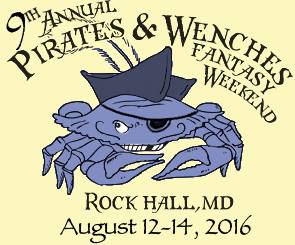 Come by land, or come by sea, and enjoy a two and a half day town-wide theme party you will not soon forget! This is a wonderful opportunity to bring your boat and anchor out on the Chesapeake Bay or raft up with your mates. There is plenty of anchorage, dockage and raft-up space available – as well as plenty of parking for those arriving by land. This exciting event, which offers activities for all ages, is less than a tank of gas from Philadelphia, Baltimore, Washington D.C and Northern Virginia. Pirate attire encouraged at all events!
For more information and a complete weekend schedule, click here.