15 Things You Did Not Know About Kent County, Maryland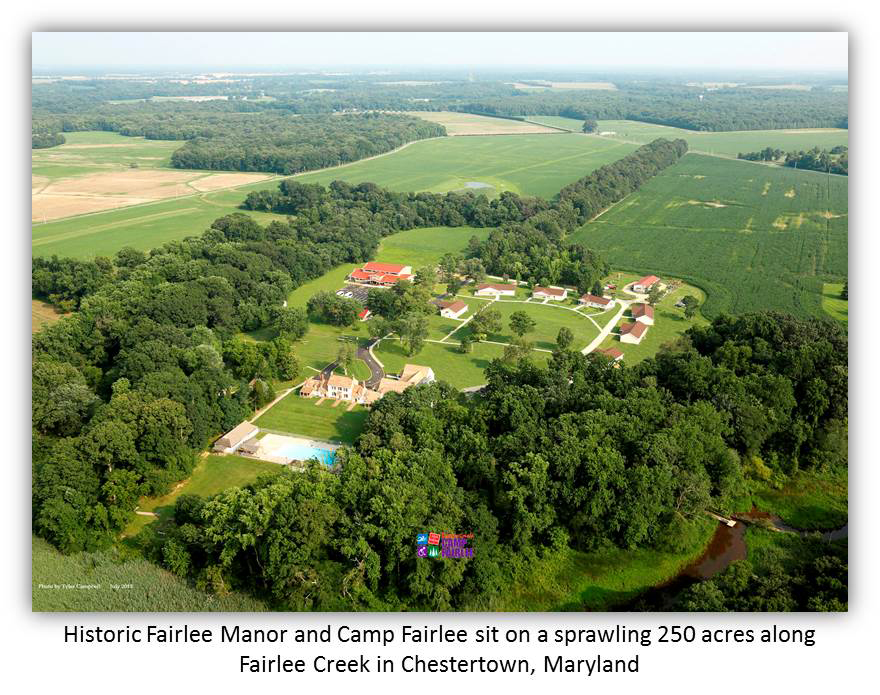 Only two hours from Philadelphia, Washington, DC, Annapolis and Northern Virginia, serene and quiet Kent County, Maryland, occupies a scenic peninsula, where the Chester and Sassafras Rivers flow into the Chesapeake Bay. The oldest mid-Atlantic port of entry, historic Chestertown lies along the banks of the Chester River. Named among the state's most significant arts communities by the Maryland State Arts Council, arts and entertainment abound here, as do War of 1812 sites along the Star-Spangled Banner National Historic Trail. Rich with beautiful scenery and diverse activities, here are 15 things you didn't know about Kent County:
1. Easter Seals operates a recreation facility here. With a $6.5 million dollar rebuild, Historic Fairlee Manor and Camp Fairlee, just 15 minutes outside of Chestertown, now accommodate your conference and meeting space needs. Situated on 250 sprawling acres along Fairlee Creek, the Historic Manor House, on the National Register of Historic Places, is the perfect backdrop for any event. From corporate retreats to weddings and family reunions, you will find on-site catering, dining seating for up to 150 people, an outdoor pavilion with a fireplace, nature trails and more. Rental revenues support Camp Fairlee's core mission of providing a residential/recreational and respite camp for children and adults with disabilities.
2. A local tavern has been serving cold beers here for more than 75 years. The Bluebird Tavern, a landmark watering hole, has been serving up a casual, down-home atmosphere with ice-cold beer and great food for more than 75 years. Only steps away from the campus of Washington College, the Bluebird is conveniently located in Chestertown. You will also find three billiard tables, for a friendly game or to sharpen your pool playing skills.
3. A renowned actress is buried in Kent County. Known for her husky voice, outrageous personality, and incredible wit, actress, Tallulah Bankhead (1901-1968) is buried at the tree-filled St. Paul's Kent Episcopal Cemetery, where many people believe her ghost still lives. Tallulah's tie to Kent County was her sister, Eugenia, who lived in Rock Hall. The two sisters are buried alongside one another, with matching tombstones. Other notables buried in Kent County include Ezekiel Forman Chambers (1788-1867), who served as a United States Senator and a brigadier general in the War of 1812. Chambers is buried at the Chester Cemetery in Chestertown. Buried at Christ Episcopal IU Church Cemetery is Lt. Col. Philip Reed (1760-1829). Reed led the victory of the Battle of Caulk's Field and fatally wounded British Commander Sir Peter Parker. Both the cemetery and Caulk's Field are interpretive sites on the Star-Spangled Banner National Historic Trail. Learn more about local history, and genealogy, at the Bordley History Center, located on High Street in Historic Downtown Chestertown.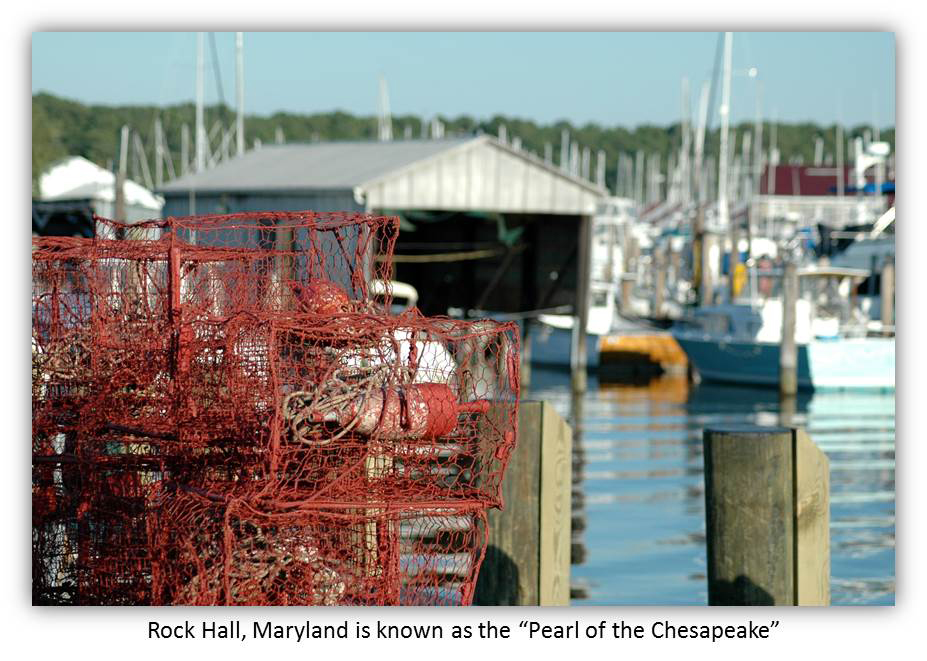 4. Rock Hall, Maryland, is called the Pearl of the Chesapeake. On the eastern shore of the Chesapeake Bay, Rock Hall has been christened the 'Pearl of the Chesapeake.' The tight-knit, quaint harbor town is a prolific working fishing village: harvesting oysters, Blue Crabs, rockfish, clams and more. With more than a dozen marinas and a half-dozen public landings, Rock Hall attracts pleasure boaters and paddlers from all over the Chesapeake. Experienced and beginner anglers know that Rock Hall provides easy access to the Bay. Ask any of the more than two dozen licensed charter fishing captains waiting to take you for a day on the Bay. If you prefer sailing or cruising, those charter captains also want to get you on the water.
5. George Washington was a founding donor at Washington College. Maryland granted Washington College, located in Chestertown, its charter in 1782. In that same year, George Washington consented to the college the use of his name, pledged 50 guineas and accepted an appointment to the Board of Visitors and Governors, his only such involvement with an institution of higher education during his lifetime. His gift purchased scientific equipment for the college, and Washington served on the board until he became President of the United States in 1789.
6. Kent County is home to 30 landings and 13 marinas. With more boat landings than in any other county on the Chesapeake Bay. there's plenty of water access from Kent County, Whether you are a slip holder at one of Kent County's almost two-dozen marinas or a visitor dropping your boat at one of the County's public landings, you'll find easy access to the Chesapeake Bay and its tributaries. Charter a licensed guide or rent a kayak from Chester Kayak Adventures, located in Rock Hall, to paddle the waters of the tranquil rivers and creeks. Three water trails you won't want to miss are the Captain John Smith Chester River Water Trail and Sassafras River Water Trail, and the Eastern Neck National Wildlife Refuge Water Trail.
7. You can handpick produce and flowers. At the pastoral, decades-old Lockbriar Farms, located in Worton, visitors can pick and purchase fresh, delicious produce, and beautiful seasonal flowers. From sweet summer berries to plump, colorful pumpkins, the 'U-Pick' farm practices are sure to delight visitors seeking fresh air and open spaces. Other farm fresh opportunities are peppered throughout the County. From roadside stands to Maryland's longest-running Farmers' market, you'll find 'Made In Kent County' produce, meats, soaps, honey, baked goods, wine, spirits, cheese and more. Getting there is also fun when you take the Kent County Farm and Country Tour.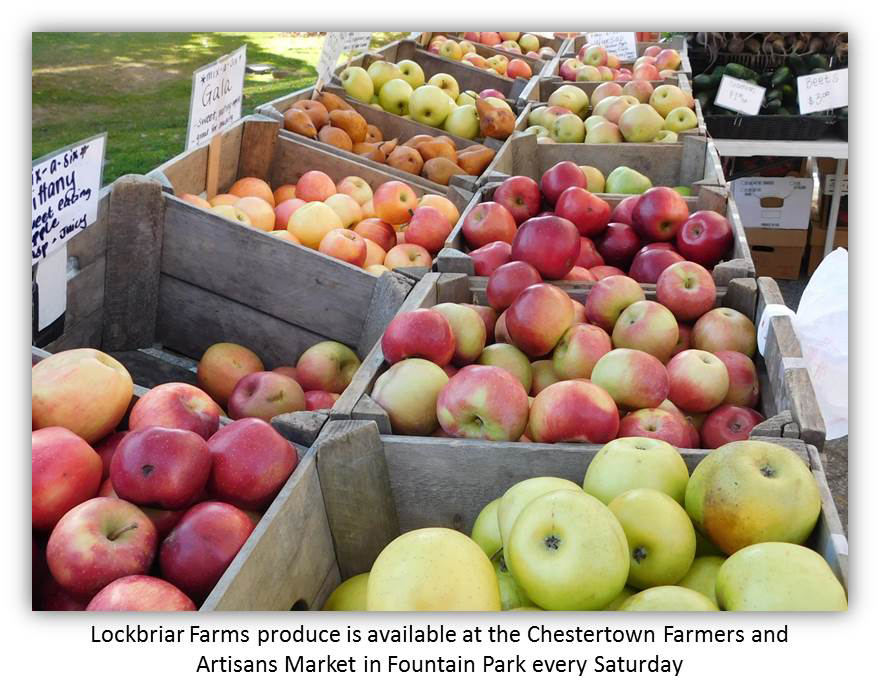 8. Ella Fitzgerald performed here. In the 1940s, Ella Fitzgerald gave a memorable performance at the Charles Sumner G.A.R. (Grand Army of the Republic) Hall, now known as Sumner Hall. A site listed on the National Register of Historic Places, it is one of only two U.S.C.T. (U.S. Colored Troops) veterans' halls still standing in the United States. Sumner Hall was a community hub for African-Americans of Maryland's Eastern shore for more than six decades. The site fell into disrepair but was recently restored and reopened in 2014. It now serves as a small museum, entertainment venue, educational facility, and meeting space.
9. There's farm-fresh-homemade ice cream in Kent County. If you love ice cream, you've come to the right place. At Get the Scoop in Rock Hall, you can quench your craving for sweets with hand-dipped ice cream, shakes, sundaes and floats.
10. Chestertown has a vibrant arts community. The artists work throughout Kent County and Chestertown features a state-designated Arts and Entertainment District. Every October, Chestertown RiverArts hosts the Annual Studio Tour which showcases everything from photography to fiber art and furniture. Interested in creating your own work of art? During Chestertown Vacation Workshops, renowned artist Robert Ortiz helps visitors build their own furniture at Robert Ortiz Studios.
11. Kent County is home to a major Classical Music Festival every June. Now in its seventh season, the National Music Festival at Washington College is a two-week celebration of music that combines world-class mentor musicians with gifted pre-professional apprentice musicians for an intense Festival experience. The groups rehearse and perform side by side in orchestral, chamber, solo recital, choral, and chamber opera repertoire. Each year musicians come to the festival from more than 15 countries and more than 30 U.S. states.
12. There's an air museum focused on small-town grassroots aviation in Kent County. Among museums in Kent County, Massey Air Museum is a favorite, and there's no better time to visit than during the Antique Fly-In every June. In 2016, more than 75 show and guest airplanes, including a restored 1930 Davis D-1K, landed on the 3,000-foot grass runway. Located in a small town called Massey, this living airport-museum is reminiscent of rural airports of a bygone era.
13. Steamboats once transported visitors to Kent County. Before a bridge crossed the Chesapeake Bay, massive steamboats navigated its waters delivering travelers from the hustle and bustle of Baltimore, Philadelphia and Annapolis to the tranquil resort communities of Kent County. Along the shoreline, beaches provided visitors with a much sought-after retreat from city life. Today visitors can take in beautiful Betterton Beach by visiting the five-acre landscaped park featuring a sandy beach stretching along 700 feet of shoreline. This destination includes a public bathhouse, handicap access, a picnic pavilion, a fishing jetty, public pier and more.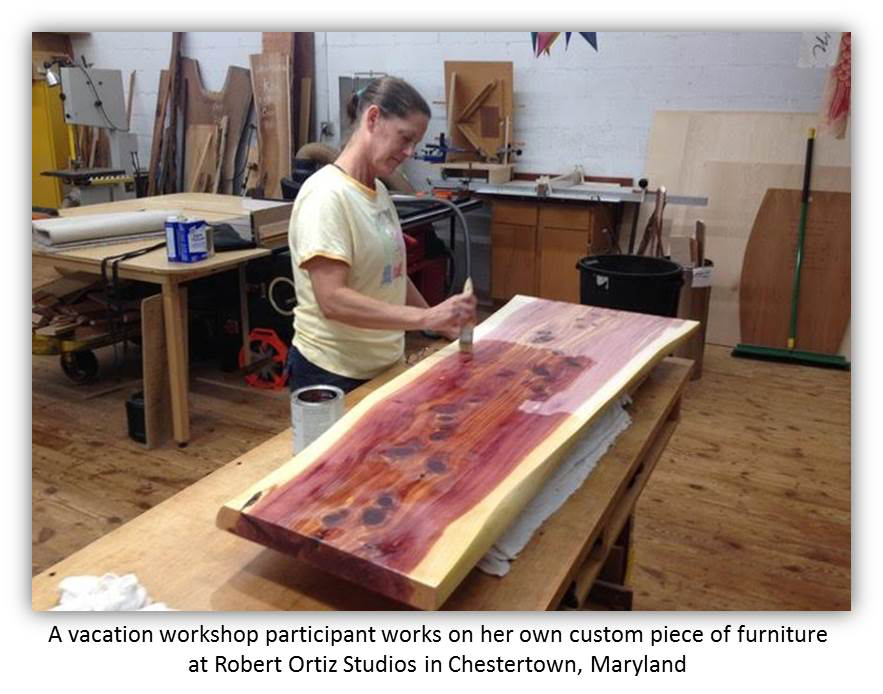 14. Many historic homes are inns or bed and breakfasts. According to legend, after British officer Peter Parker died in the Battle at Caulk's Field (Maryland's best-preserved battlefield, from the War of 1812), his body was taken to a home, now known as The Inn at Mitchell House. This Inn, a beautiful Bed and Breakfast, provides guests with a relaxing retreat in a beautiful 18th-century treasure. Like the Inn at Mitchell House, nearly two dozen historic Kent County homes now host travelers delighting history lovers and sightseers alike. With more than 40 B & Bs, motels, hotels, and vacation rentals in Kent County, every visitor is certain to find the perfect accommodations for their next trip to Maryland's Upper Eastern Shore.
15. Boat Builders abound in Kent County. Water has long been a vital piece of the Eastern Shore way of life. While the Chesapeake Bay, Sassafras River, Chester River and the many tributaries and creeks provide beauty and pleasure they are also the breeding ground for the art, industry and craftsmanship of shipbuilding. Expert builders, also known as shipwrights, have been handcrafting exquisite wooden boats throughout Kent County since Chestertown emerged as a key port city in the 1700s. Today, many of these craftsmen can still be found throughout the county creating these dynamic works of art in workshops, shelters and small shipyards.
For a relaxing vacation full of history, fresh seafood, and beautiful surroundings, plan a visit to Kent County, MD.