Featured Kent County, Maryland
Annual Festivals and Events in 2018
Waterfront views, boating, historic buildings, military sites, art galleries and artisan markets are only a few of the things to do and see in Kent County, Maryland. Here in Kent County you can enjoy ultra-fresh, off-the-dock seafood at locally owned restaurants. You can explore the natural beauty of the Upper Eastern Shore of the Chesapeake Bay when you board a sailboat or hike through the Eastern Neck National Wildlife Refuge. You can even experience the local culture and history of these waterfront towns that collectively make up Kent County, Maryland, by attending one of the many exciting annual events.
No matter what time of year you want to visit, Kent County is definitely hosting a unique and entertaining event or festival that will introduce you to the area's culture in a way that only happens when you get out and meet some of the people who call this place home. So when you book a trip to Kent County, Maryland, this year, consider scheduling that visit during one of these great area festivals and special events.
Featured Annual Events in Kent County: The Arts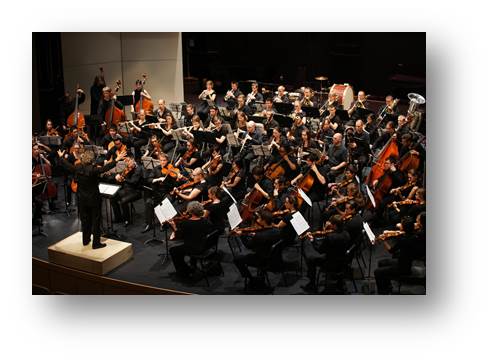 The National Music Festival transforms Kent County into a hub of music for two weeks every June. The nationally recognized event pairs gifted apprentice musicians with world-class mentors. These performers set out together rehearsing and later performing in venues across the Eastern Shore. This melodious event is certain to delight any music enthusiast with its solo recitals, small group concerts, orchestra performances, hundreds of free open rehearsals and more.
Chestertown's Music in the Park Summer Concert Series provides visitors with an opportunity to experience a variety of music from their lawn chairs during free performances by local and regional artists. Taking place on alternate summer Saturdays, these concerts highlight all types of music including big band, jazz, bluegrass and rock.
For the jazz lover, Chestertown offers a four-day jazz and blues extravaganza each September. The Chestertown Jazz Festival is an exciting collaboration between Rock Hall's Mainstay Theater, Chestertown's Garfield Center for the Arts and other key local influencers.
Finally, for visitors seeking the opportunity to indulge in the visual arts, the Chestertown RiverArts Studio Tour is a perfect fit. Taking place over the course of two October weekends, this tour includes more than 50 working studios throughout Kent and Queen Anne's Counties. Guests will be invited to explore creative studio spaces, watch artists at work, talk with them about their craft and purchase works at studio prices. Participation in the tour is free, and because it is self-guided, visitors can enjoy this art immersion at their own pace.
Featured Annual Events in Kent County: Food and Drink
Crow Vineyard and Winery, Kent County's award winning winery, presents their annual Crow Fest each September. This exciting event celebrates the Eastern Shore's bounty with music, wine, food, seminars, tours, grape stomping, games and hayrides. With highlights for the whole family, this event is one not to be missed.
For the seafood lover, Kent County is home to an event established to pay homage to the almighty oyster. The Rock Hall FallFest invites guests to savor oyster stew and fried oysters while browsing dozens of artisan and craft booths. While the oyster is the star of the show, this festival features all the highlights of Kent County, including a variety of live music performances, children's activities and the opportunity to explore beautiful Rock Hall, Maryland.
Featured Annual Events in Kent County: The Outdoors
Ready to take your fishing to the next level? Grab a rod and reel and get to Kent County for the annual weekend-long Maryland Watermen's Association Pro-Am Rockfish Tournament in June. 'Hook the Big One' in a competition where prize money tops $20,000, and bragging rights for the heaviest fish are on the line.
During the fall, the Sultana Downrigging Weekend Tall Ship and Wooden Boat Festival fills Kent County's gorgeous waterfront with equally gorgeous schooners, ships and beautiful wooden boats. Now one of the largest Tall Ship gatherings on the East Coast, this festival welcomes participating vessels from throughout the region and provides festival attendees with the opportunity to see, explore and venture out on these incredible works of art. In addition to the ships, the festival also includes world-class musical performances, dynamite food from local restaurants and local spirits, too.
Featured Annual Events in Kent County: Holiday Celebrations
Fireworks? Kent County has fireworks! The Fourth of July fireworks display at the Bulkhead on Bayside Avenue in Rock Hall and the show at Great Oak are two of the most popular shows and provide lots of viewing opportunities because of their. Wait, you want more fireworks? No problem! You can also see fireworks in Galena and downtown Chestertown!
Fireworks are only one part of the 4th of July activities that take place throughout Kent County each year. Consider attending Rock Hall's beach party and stay for the weekend to enjoy the Annual Watermen's Festival. Chestertown features a small-town parade complete with marching band, floats, fire trucks and all the noteworthy features you hope to find in a traditional 4th of July celebration.
From snow-dusted street lamps to garland-wrapped fountains, Kent County celebrates winter holidays in a big way. Find the perfect gift at a Christmas Bazaar and antiques at a country crafts show, and then revisit a childhood tradition at a toy train and model railroad exhibit. The free Festival of Trees showcases decorated Christmas trees, and the annual Christmas parade, held on the Saturday after Thanksgiving, welcomes Santa to Chestertown's Historic District. Historic Chestertown transforms itself into Victorian-era London and celebrates Charles Dickens and his famous novella, A Christmas Carol for three days in December. Enjoy carriage rides, family entertainment, street theater, high tea, holiday house tour, a "Run Like the Dickens" 5K race, children's games and crafts, lectures, authentic food and drink, and a stage production of "Tiny Tim's Christmas." Rock Hall celebrates the arrival of Santa on the first Saturday of Decenber by welcoming him in the annual boat parade and leading a parade down Main Street.
Featured Annual Events in Kent County: Local Culture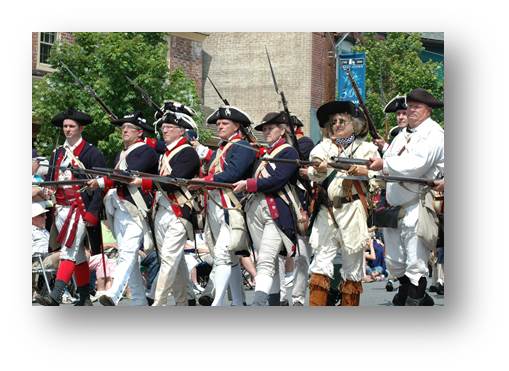 The town of Galena is famous for dogwood trees that line its streets, exploding with pink and white blossoms during the spring. The dogwood tree came to serve as Galena's town symbol and inspired the annual Galena Dogwood Festival, now in its 10th year. The family-friendly event brings together craft and food vendors from around the region, celebrating the gorgeous spring weather with an outdoor event featuring a parade and a 5K race.
May is also the month when visitors and locals alike enjoy the annual Chestertown Tea Party Festival, held over Memorial Day weekend. It marks the anniversary of one of the area's most notable historic events, when the citizens of Chestertown—in an act to show resistance to British rule—tossed a ship's cargo of tea overboard into the Chester River in 1774. The festival's Tea Toss Reenactment is the centerpiece of the event, which also includes a Friday night Block Party, Saturday 5K and 10-mile races, craft beer and local wine samples, craft vendors, street performances, a parade and more.
The annual Kent County Fair each summer celebrates Kent County's agricultural community with fun activities and events including 4-H livestock shows, a greased pig contest, bull-riding, tractor pulls, a cornhole tournament, awesome fair food and amusement rides. That's only a small sample of all the fun fair activities crammed into the three-day event in late July.
On the first Saturday every August, spend the day with locals and visitors alike in Betterton for Betterton Day, which includes a variety of activities downtown as well as right on Betterton Beach, the largest public beach in Kent County. Start the day at the parade on Main Street, then stick around for a baby contest, food, face-painting, craft vendors and more. Don't miss Cow Plop Bingo at Town Park, which gives you a chance to win a handsome sum of cash if a cow decides to plop a pie on a plot of grass you purchase inside a cow pen!
Featured Annual Events in Kent County: Themed Festivals
For three days in early August, Rock Hall hosts Pirates and Wenches Fantasy Weekend, a town-wide theme party now in its 10th year. The festival welcomes attendees by land or by sea with lots of dockage space available for boats. Pirate activities are the centerpiece of this fun annual event, which features everything from rum tastings to reenactments, parades to poker runs. Dress in your best pirate attire to win prizes, and plan ahead for pirate beach parties and the Buccaneer's Ball. The entire town gets into the spirit, and local restaurants and shops have live music, contests and more.
Finally, wizards and muggles have come to love the annual Harry Potter Festival held in Chestertown each fall. This fan-created event promotes local arts while celebrating the spirit and theme of the famous Harry Potter books. There's magic, trivia and much more at the Hogwarts kick-off party, plus special activities including Madam Malkin's High Tea and Quiddich Tournament Day.
Special events and festivals abound in Kent County, Maryland. So check your calendar, pick your favorites and plan to visit soon.
---
Kent County Visitor Stories