Kent County Cuisine—as Fresh as It Gets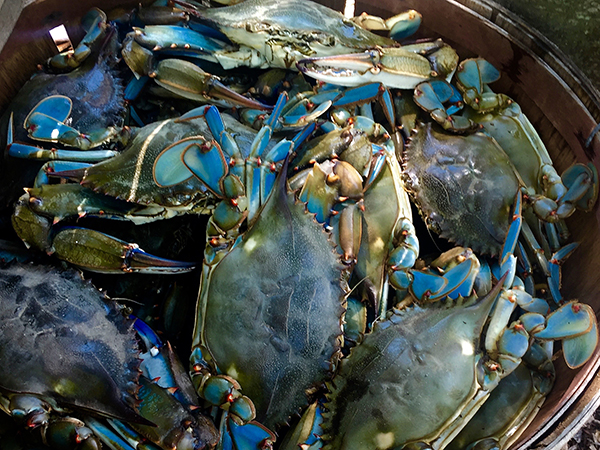 The benefits of eating locally sourced food are well lauded, from increased flavor and freshness to reduced waste, transit pollution and fuel consumption. Islanders naturally realize these advantages as their geographical limitations demand the resourcefulness of everything the environment offers.
While Kent County, Maryland, isn't technically an island, it is nearly surrounded by water. Native tribes and early settlers thrived on its bounties from the sea and its fruitful soil. Fortunately, their traditions of self-reliance continue to prosper with residents today.
Fare in Fresh Air
Dining alfresco brings you closer to food's origins, and when the weather in Kent County warms, there is an abundance of patio tables that are set for outdoor dining. The wraparound deck overlooking the Chester River isn't the only thing elevated at 98 Cannon Riverfront Grille in Chestertown. Chef Golder's casual cuisine menu includes local daily catch, farm-to-table favorites, handmade brick oven pizzas, craft beers and brunch. And when the deck gets crowded, the garage-door-style walls open.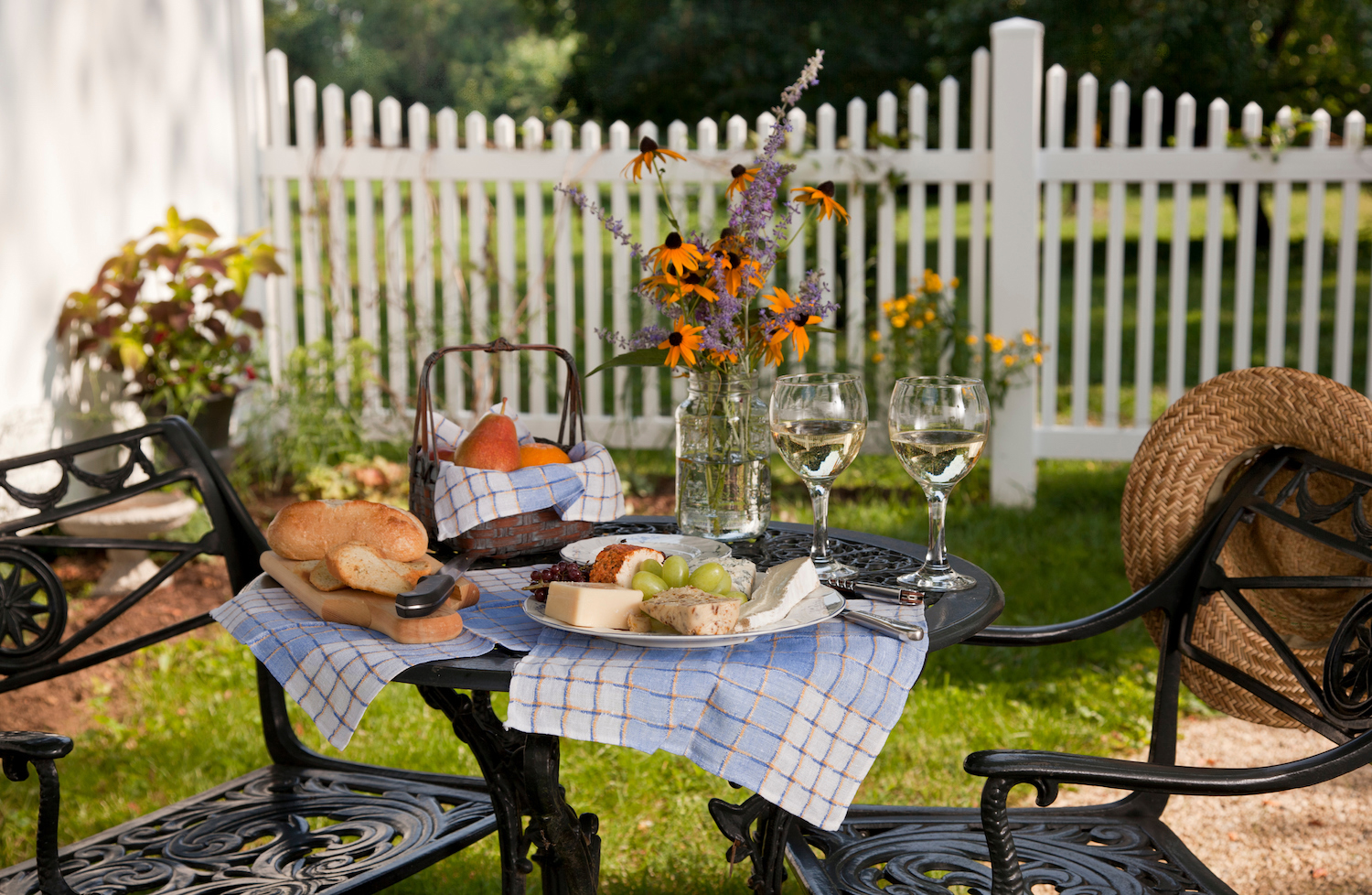 Italians add a pinch of passione to everything they serve. At Luisa's Cucina Italiana, in Chestertown, everything is purchased locally—from produce, meats and dairy to wines. And when the weather's right, dine as Romans do—all'aperto.
K-B Market, in Kennedyville, supplies many area restaurants, such as Luisa's. Discover why firsthand. Its commercial cooking space hosts private group dining, catered specifically to your group's dietary needs. And its customized cooking classes show you how to use seasonal and indigenous ingredients to make the most of what Mother Nature provides. Throw a gingham cloth on its outdoor picnic tables for a touch of casual country elegance.
In Kent County, you're never far from the water, but as you move inland, the blue-water vistas are replaced by lush, verdant fields. There, in Kennedyville, you'll find Molly's Restaurant where its family-style atmosphere pairs perfectly with its fresh-off-the-farm approach. Grass-fed beef from nearby Crow Farm and produce from area growers are throughout the menu. Feel free to bask in the sunlight from the outdoor patio. Further eastward in Millington, Two Tree Restaurant uses its own vegetable and herb gardens to flavor its signature dishes.
Market Fresh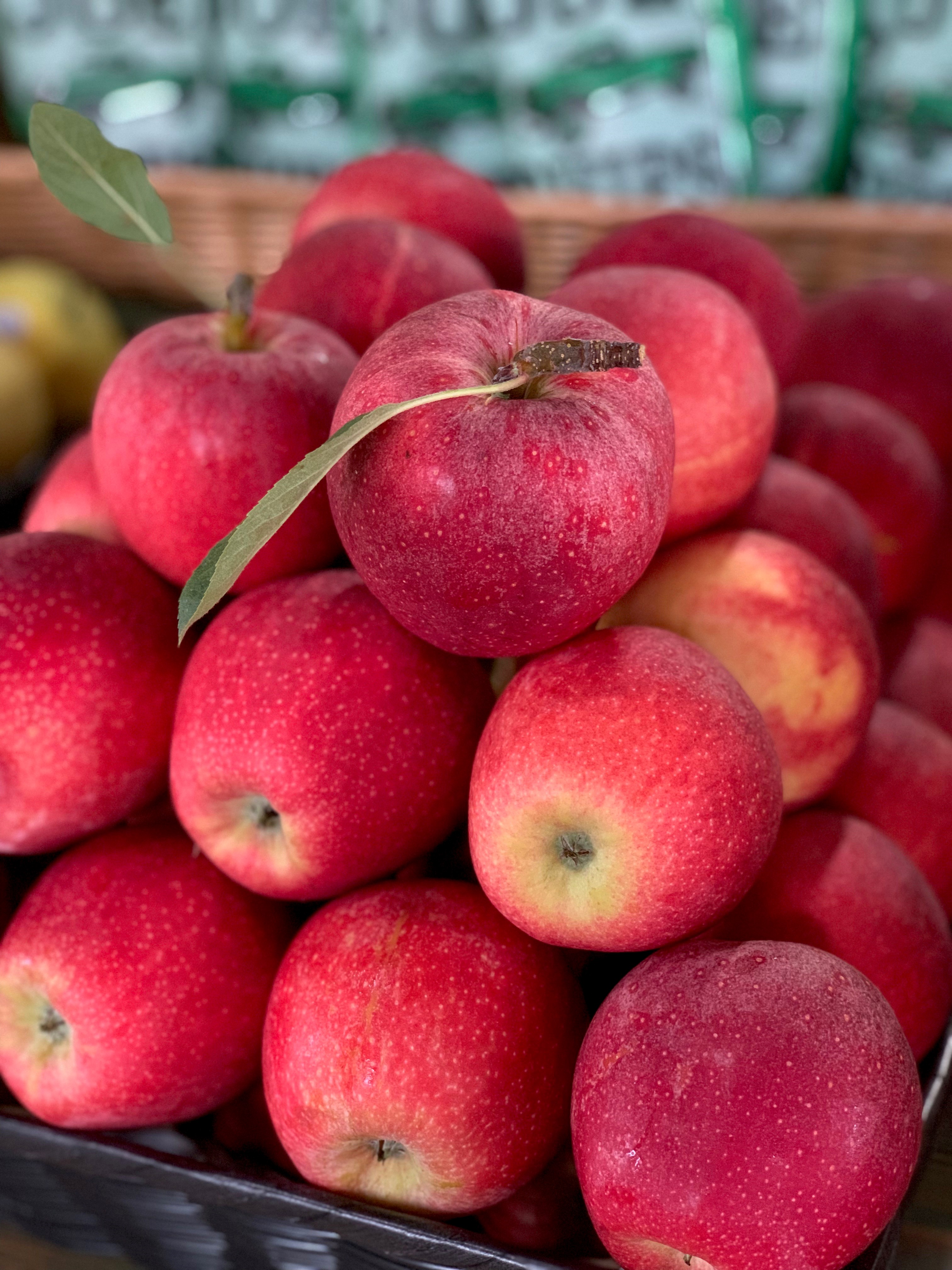 Whether you get a primer at a K-B Market cooking class or you're already at home in the kitchen, shop for the freshest ingredients at area grocers and natural food stores. Cross Street Food & Garden, in Galena, offers a diverse collection of locally curated products including fresh produce, seasonal plants and herbs, natural oils and supplements, gluten-free items, homemade baked goods, honey, candy and snacks.
Find more of the same in Rock Hall at Fresh Start Food and Garden, known for its diverse selection and competitive pricing. While Bayside Foods is more of a full-service grocer, it does stock local produce to support area farms and offers fresh seasonal items. Plus, if you've arrived by boat and staying at one of the marinas in the Rock Hall area, Bayside Foods staff will deliver your provisions to the marina.
Chestertown Natural Foods boasts the "largest selection of organic produce on the upper Eastern Shore of Maryland." It also has a certified nutrition counselor on staff to guide customers toward the best nutritional decisions. Need further instruction about implementing a healthy food plan? Consult the holistic practitioners at The Radcliffe Studios.
Satisfy your charcuterie cravings at Chester River Wine & Cheese. The store specializes in locally raised pork, beef, lamb and duck plus local cheeses and wines to make your meal extraordinary.

Fresh Off the Farm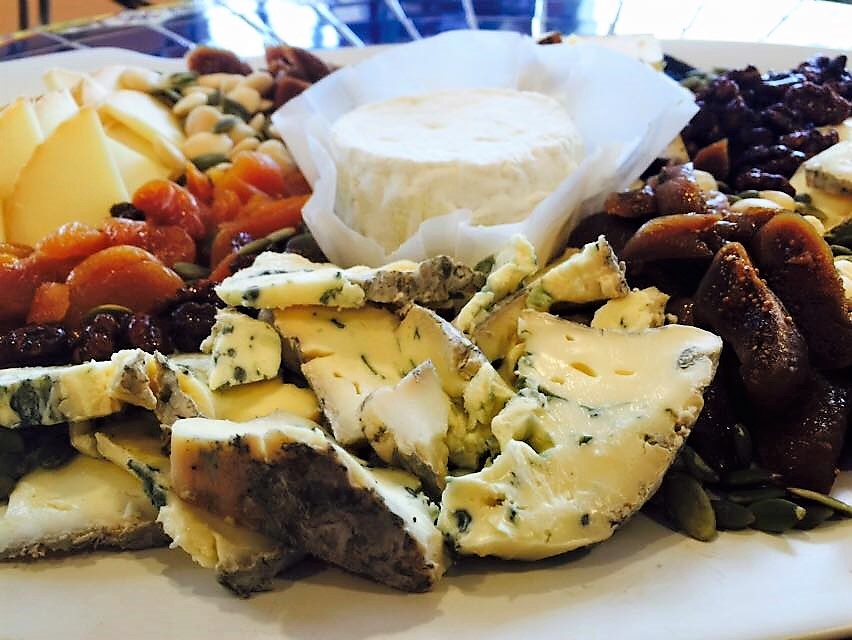 Go straight to the source for many of Kent County's indigenous delicacies like seafood, produce and honey. To help fund research for technologically sound food sustainability, the Washington College Eastern Shore Food Lab bottles and sells local honey. It plans to expand its product line to include much more, from bone broth to yogurt.
Watermen get up early to snag the day's catch, but you can sleep in and select from the best of their bounty at Clark's Seafood (10 minutes north of Chestertown) or True-Blue-compliant Chester River Seafood in Rock Hall. Both also specialize in Maryland blue crabs in season (April through mid-December), available live or steamed on-site.
Shop a collection of area growers at the Chestertown Farmers' & Artisans' Market, Saturdays year-round. Survey the freshest produce and handcrafted goods, like Eve's Cheese, which sells six varieties made by Amish cheesemakers with milk produced at Fawnwood Farm, a third-generation family farm whose cows (Jersey, Guernsey, Brown Swiss and Milking Shorthorns) are antibiotic- and compound-free.
Missed the market? Buy direct from farms or roadside stands. Find nutrient-rich produce and eggs in Worton at Red Acres Hydroponics' food store, featuring a variety of lettuces and herbs grown hydroponically (which uses significantly less water, less fertilizer and no pesticides) on its century farm. The farm is owned and operated by the same family for more than 100 years.
Get up close and personal with your produce at Lockbriar Farms, also in Worton; another family-owned operation, where seasonal fruits and vegetables are there for the picking (literally). Afterward, treat yourself to its homemade ice cream, churned with locally sourced milk and flavored with homegrown fruit. Or, visit Redman Farms' seasonal roadside stand where you'll find fresh-picked produce, fresh-cut flowers, a variety of grains, hay and straw (April through December at Chestertown Road, aka MD-20, and Bakers Lane).
Harvested and Handcrafted Locally
Figgs Ordinary, in historic downtown Chestertown, is an eatery whose commitment to honoring its community and Mother Earth goes way beyond the ordinary. Nearly all its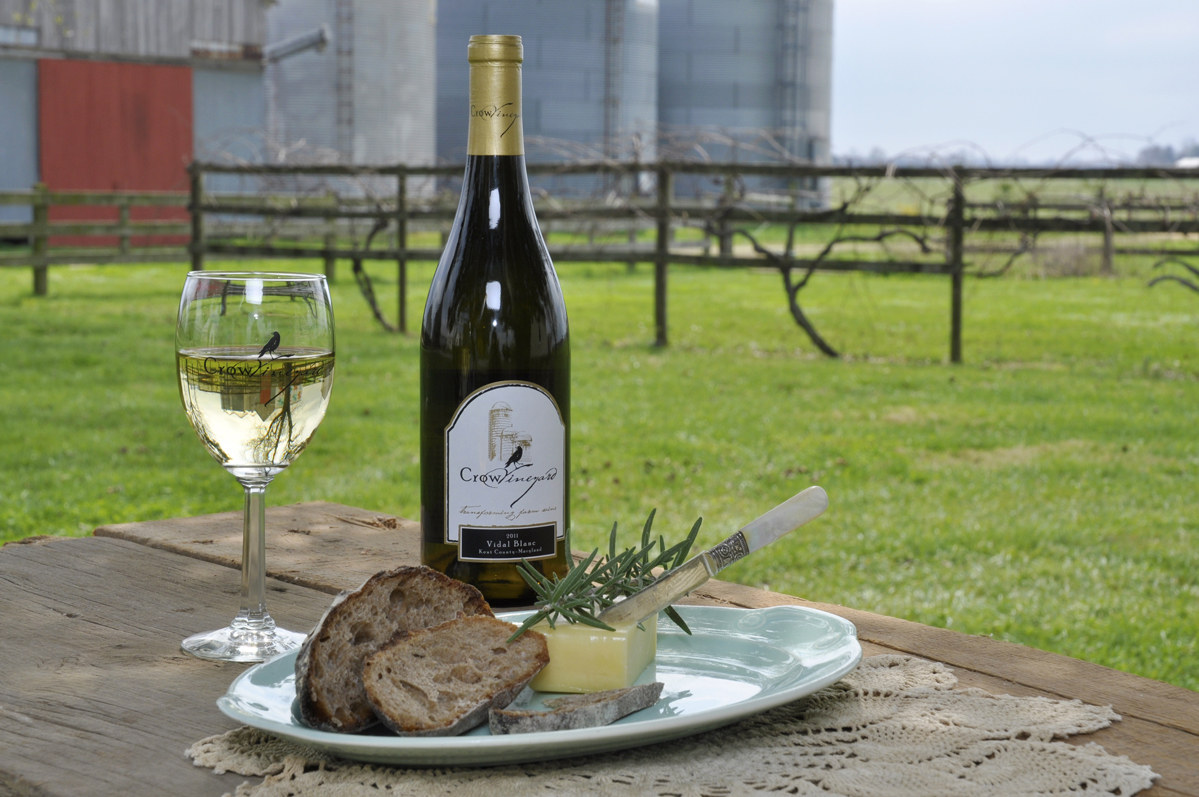 ingredients come from local producers—even the dishes are made by a local potter—and it follows a zero-waste protocol: Food scraps are composted; to-go cartons and utensils are compostable, and it encourages patrons to bring their own to-go containers.
Breaking bread with a friend is bound to bring you closer. At Evergrain Bread Company, in Chestertown, handcrafted, small-batch bread and pastries are baked daily and guaranteed to warm your soul. If there's a chill in the air, cozy up with a steaming beverage.
But one cannot live on bread alone! Winemaking is a family tradition for the two Ecuadorians who founded Casa Carmen Winery, a boutique winery dedicated to crafting dry, Spanish-influenced wines of uncompromising quality from carefully sourced vineyards. Also, be sure to ask about its hosted dinners held onsite at its storefront location on Cannon Street in Chestertown.
At Crow Vineyard and Winery, in Kennedyville, you can sip, savor and stay. This working farm and winery is also a charming bed-and-breakfast inn. Check its calendar for special events including holiday dinners, blending seminars and seasonal harvesting activities.
The stills are rarely still at Bad Alfred's Distilling in downtown Chestertown. Sip on handcrafted, small-batch brandy, rye, gin and grappa, or local microbrew options, while you nibble away on a hearty wood-fired pizza.
Kent County might be somewhat remote, but its culinary traditions are definitely worth traveling for. Plan your stay now.