Experience Arts and Entertainment at Kent County's Historic Theaters
From theatrical performances to world-renowned musicians, you'll find it all in Kent County. A destination for live entertainment, Kent County brings together its unique history and culture in its local theaters.
Come enjoy Kent County's thriving arts scene for yourself. Check the calendar and reserve tickets for a show, because experiencing the Arts in Kent County, Maryland is sure to make your trip to the Upper Eastern Shore of the Chesapeake Bay a memorable one.
Garfield Center for the Arts at the Prince Theatre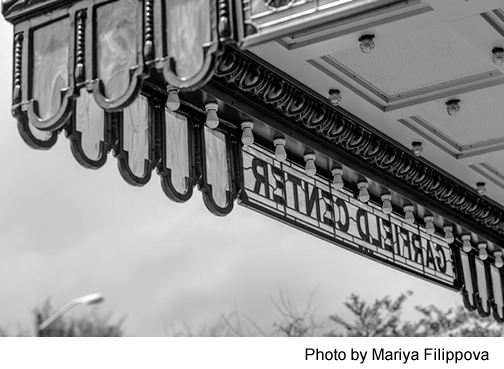 A block from the Chester River, you can't miss the vintage marquee and façade of the Garfield Center for the Arts at The Prince Theatre in downtown Chestertown.
With plays, musical performances, guest lectures, open mic nights, and more, Garfield Center welcomes a diverse audience.
Originally the site of a butcher shop, the venue opened in 1928 as a movie theater called the New Lyceum. Owner Bates Russell, who is credited with bringing the movies to Chestertown, was seeking a new space for his booming business. The theater was sold to C.E. Prince in 1957 and renamed the Prince Theatre; Prince was a movie fan from the age of nine. His family continued to operate the facility until 1991, and the theatre closed in 1993. In 2002, the Prince Theatre reopened as a community theater with shows and education for all ages.
Entering the Garfield Center for the Arts at the Prince Theatre today is like stepping back in time. A renovation completed in 2011 restored the lobby to its original size and recreated authentic architectural and artistic features. It was after this renovation and benefactor Matthew Garfield who helped make it possible, that the theater debuted its current name. Insider tip: Look at the ceiling near the balcony stairs. You'll see a pattern that is a mock staircase design, which is meant to show where the upper balcony used to be.
Kent County locals all say there's not a bad seat in the house at Garfield Center—though they do suggest the first row of the balcony for best views. Seating is first come, first served, so it's best to arrive early.
Another insider tip: A souvenir from your visit to Garfield Center could help you save money. Purchase a "vintage" T-shirt for $5 (that's any shirt from a previous show), and when you wear it or any Garfield Center performance shirt on the opening night of a play, you'll get $5 off your ticket. Children's vintage shirts are $3, and current show shirts are $10.
Before the show, go where the locals go. Next door is The Kitchen at The Imperial, where you can get drinks, dinner or award-winning desserts. Another recommendation is the Watershed Alley.
No matter when you visit Kent County, Garfield Center will have a dazzling performance on stage. The popular "Short Attention Span Theatre" is an evening of 10-minute plays that include original works from local playwrights. Writers, actors and critics are all invited to exchange ideas at the monthly meetings of the Live Playwrights' Society.
Plan your visit to coincide with one of the annual festivals held at the Garfield Center for the Arts, including the Chestertown Tea Party Festival in May and the Chestertown Jazz Festival in September.
210 High St., Chestertown. 410-810-2060
The Mainstay
In the mood for live music? The Mainstay is your destination. This theater, located in Rock Hall, Maryland, welcomes world-renowned musicians throughout the year. From Americana to world music to folk, bluegrass and blues, a performance at The Mainstay is best described as "magical" by those who have experienced it.
"It's a listening room that's almost as comfortable as your living room," says The Mainstay founder Tom McHugh. With only 125 seats in the theater, you'll be close to some incredible talents.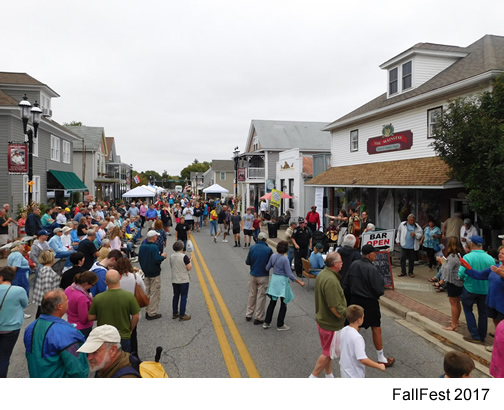 The Mainstay is in a century-old storefront building on Main Street. It opened to humble beginnings in November 1997, with mismatched chairs, donated theater lights and McHugh's own sound system. Since then, with the help of donors and volunteers, The Mainstay has become just that, a mainstay for Kent County residents and visitors. Fun fact: There's an apartment for rent above The Mainstay, so if you love live music that much you can live there.
Jazz has a special home at The Mainstay. Famous jazz guitarist Charlie Byrd played several concerts here before his death in 1999. It was a huge draw for the then up-and-coming theater and directly led to performances by other accomplished musicians. Byrd's legacy continues to attract musicians to The Mainstay, and bands from Brazil to Canada and across the U.S. bring in big crowds. Chuck Redd, who toured the world as Byrd's drummer, continues to perform at The Mainstay.
Byrd's special relationship with The Mainstay is on full view at the bar and lounge named in his memory. The Byrd Room displays Byrd's personal memorabilia, with photos and objects from his childhood and military career as well as every album cover and even personal notes from U.S. presidents. You'll notice something new each time you enjoy a pre-or post-show drink. Insiders say The Byrd Room serves up a mean bloody mary, and they also recommend the Irish coffee. Additionally, you'll find a variety of homemade goods for sale.
Other notable names who have performed at The Mainstay include Guy Davis, the New Orleans Preservation Hall Jazz Band and Sierra Leone's Refugee All Stars, as well as top bands from the United States Army, Navy, Marines and Air Force, thanks to Rock Hall's proximity to Washington, D.C. Kent County is home to many talented musicians and you'll see them on stage at The Mainstay. Insider tip: As you enter the listening area look for the wall with all the writing. There you'll find signatures from almost every musician who has performed at The Mainstay.
As you plan your visit to Kent County, kick off the trip with Mainstay Mondays. The evening features a different performer weekly and is hosted by Chestertown's Joe Holt. Insider tip: Bring a snack or dinner to enjoy while watching the show. Tickets to Mainstay Mondays are only $10.
The Mainstay is a sponsor of the annual Rock Hall FallFest, a family-friendly day of live music on two stages, street musicians, craft vendors and thousands of shucked oysters. The theater is also involved with the annual Chestertown Jazz Festival. The Mainstay is an all-ages venue and is wheelchair accessible.
About those oysters. Kent County has a long tradition of oystering and crabbing. If you love shellfish, you'll want to check out a show at The Mainstay during the cooler months. The theater sometimes offers free oysters during intermission.
5753 N Main St., Rock Hall. 410-639-9133
Church Hill Theatre
Located right across the Chester River in Queen Anne's County, Church Hill Theatre is now in its 34th year as a performing arts center. Built in the late 1920s, Church Hill Community Building was the spot for dinners, dances and town meetings. It held screenings for silent films and was converted to a movie theater in 1935, which lasted for 45 years. The theater's most recent chapter began in the early 1980s, when a group of people came together as the Friends of Church Hill Preservation, Inc. with an idea to restore the building and establish a community theater. Today, Church Hill Theatre is listed on the National Register of Historic Places and is a member of the Queen Anne's County Historic Sites Consortium. It's a true showcase of local talent, and you'll see area playwrights, actors and musicians all performing there.
103 Walnut St., Church Hill. 410-556-6003