A College Town Where History, Humanities and the Arts Are for Everyone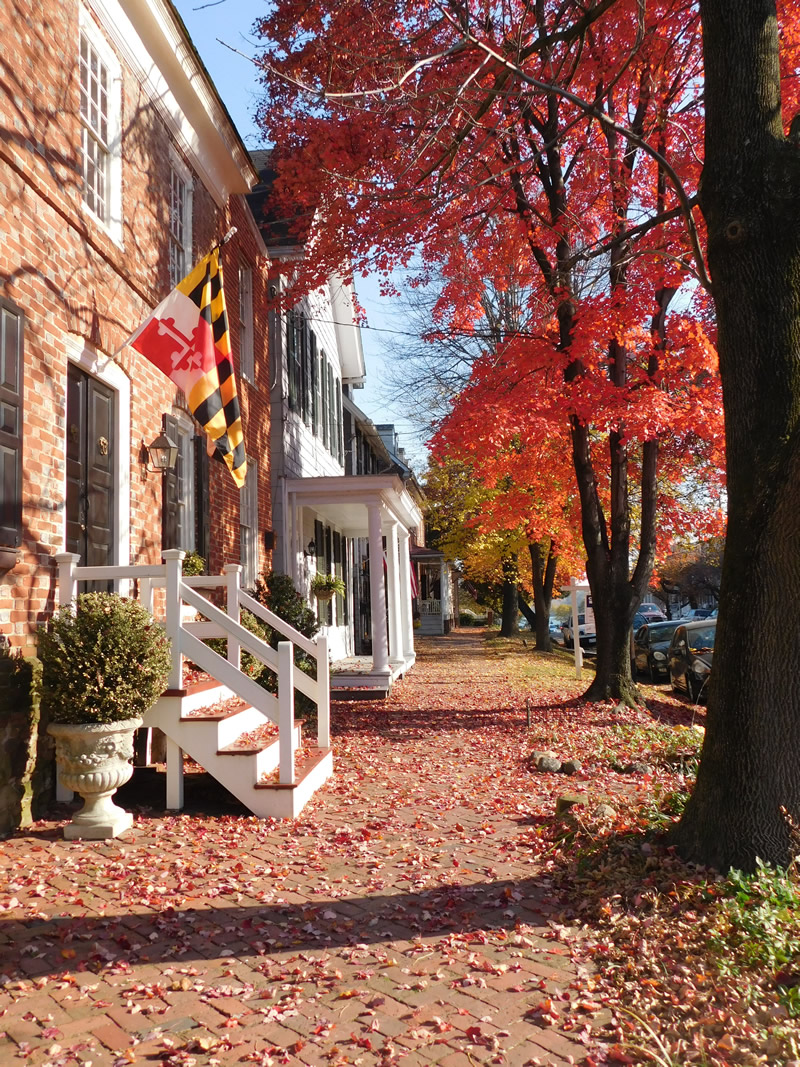 Chestertown, located in Kent County, Maryland, thrives with historical significance, lively festivals, vibrant art and cultural scene, eclectic shops, charming inns and diverse restaurants. It's also home to Washington College, the 10th oldest liberal arts college in the country—which is named after former President George Washington. Since its founding in 1782, the college's influences have continued to flow through Chestertown like the waterways that surround it.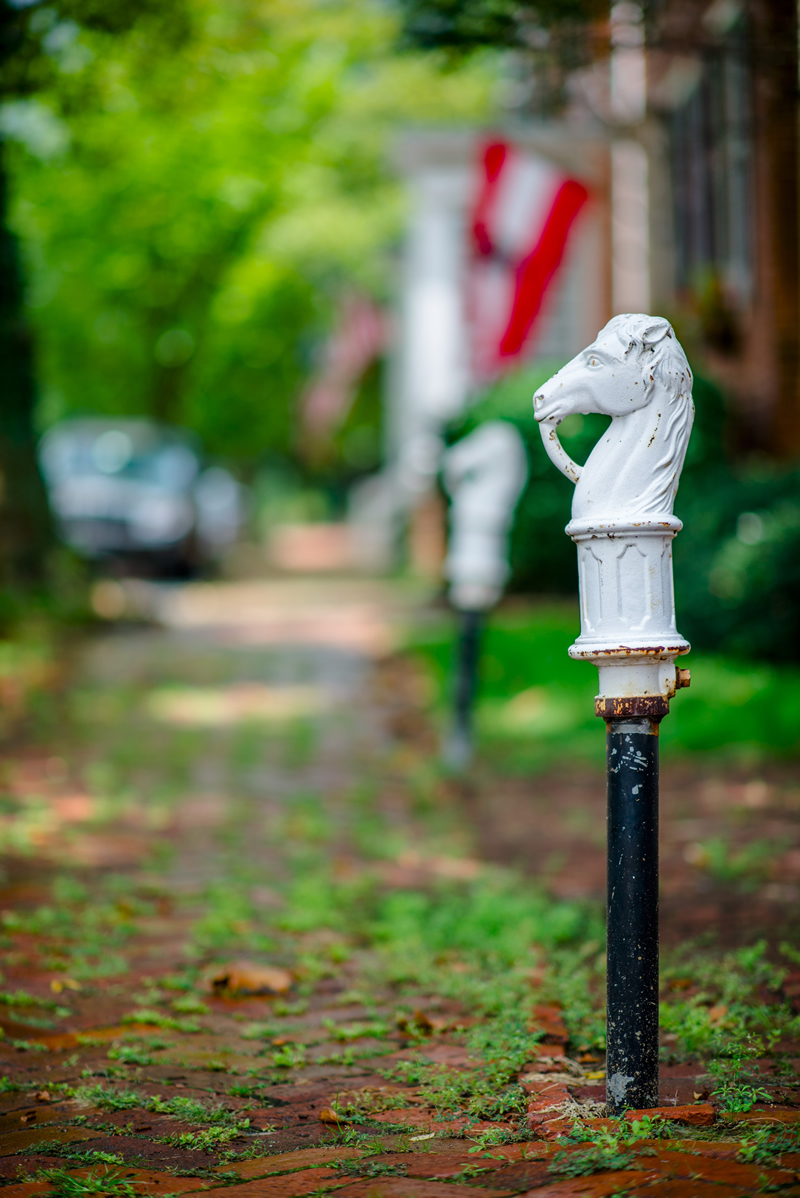 Historic Attractions
You don't have to be a history major to appreciate this tricentennial town. Chestertown is Maryland's second-largest district of restored 18th-century homes, and history buffs should book a guided walking tour at the Bordley History Center, headquarters of the Historical Society of Kent County. From historic homes to sites that our founding fathers visited, you'll learn the lore that lived there; the walls may not talk, but the docents do.
You can also create your own self-guided tour. And also wander through Monument Park, part of the Civil War Trail, where a collection of monuments pay respect to American soldiers and the wars in which they fought.
Celebrations Galore
Throughout every season, local festivals promise artistic and cultural endeavors plus old-fashioned fun. During six days in September, as school bells toll the start of a new academic year, the Chestertown Jazz Festival gets the county grooving with jazz and blues performances on the grassy lawns of Wilmer Park. The magic continues in October as the Harry Potter Festival transforms the town into a haven for Hogwartsians. During this wand-driven, spellbinding weekend, fans don costumes and attend special events to benefit local nonprofits. Also in October, the RiverArts Studio Tour provides a glimpse inside the workspaces of local artists to illuminate the mastery of their craft.
Each fall, the Sultana Downrigging weekend celebrates the town's long history of seafaring with the Tall Ship and Wooden Boat Festival. Take sail with the fleet, attend a lecture, listen to live music, enjoy food and drinks and watch the boats take their final sail before downrigging for the winter. To ready for the holidays, Chestertown gets in the spirit with A Dickens of a Christmas Weekend when Tiny Tim, Scrooge and Christmas ghosts make appearances at the many festivities.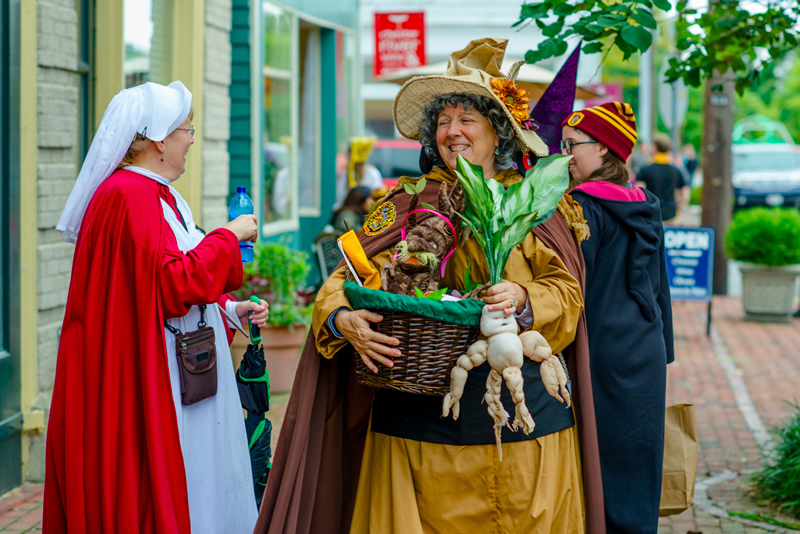 As winter temperatures give way to spring, local artists set up en plein air to Paint the Town—on canvas, that is. Their renditions of picturesque Chestertown are judged by the community and are ultimately available for sale. In May of 1774, like their counterparts in Boston, the shore men of Chestertown (which was designated an English Royal Port of Entry in the early 1700s) dumped tea into the Chester River. Each year, the Chestertown Tea Party Festival reenacts their protest with a contemporary cheer that includes a parade, a raft race at Wilmer Park, 5K and 10-mile runs, wine and beer tastings and more.
When the cicadas hum, it's time for the National Music Festival, a two-week summer event that pairs talented apprentices with world-class musicians to immerse themselves in making music. More than 35 concerts take place throughout Kent County, and free rehearsals are open to the public. Once the music starts, it stays in tune all summer with the Music in the Park Summer Concert Series, a free evening concert in Fountain Park every other Saturday. Before returning to class, there's time for one more cultural celebration: Legacy Day. Every August, the town celebrates African American culture and experience in Kent County with tours, music, singing, dancing, workshops, lectures, arts and crafts, children's activities and more. All events are free.
Eventful Shopping
Every Saturday morning, Fountain Park is transformed into an outdoor bazaar as farmers, bakers, artisans and craftspeople set up shop for the Chestertown Farmers Market. It's an opportunity to get to know the locals and get provisioned with delightful treats. On the first Friday of each month, the community gathers again for First Friday, an evening event when downtown merchants, organizations and galleries stay open late to offer free snacks, entertainment and special deals. And between these two cornerstone events, the quaint shops of Chestertown quell any need for retail therapy.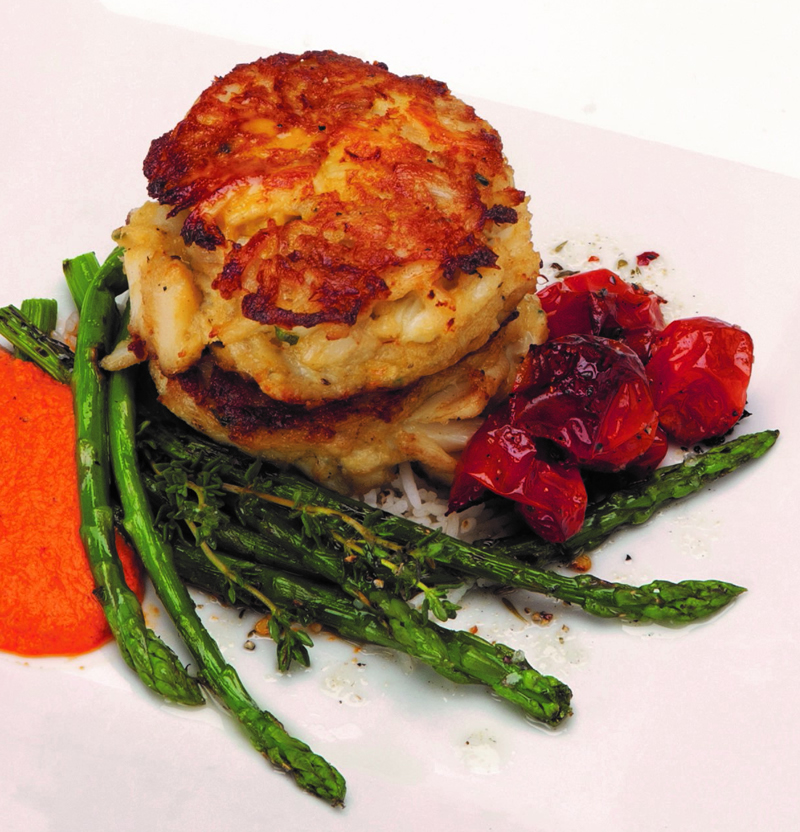 Diverse Dining
They say, "Feed the body, feed the brain." With a variety of options—from Southeast Asian at Café Sado or Italian at Luisa's Cucina Italiana to upscale fare at The Kitchen at the Imperial and waterfront dining at 98 Cannon—Chestertown's restaurants satisfy any craving, like homemade desserts at Uncle Charlie's Bistro.
Foodies will especially appreciate Modern Stone Age Kitchen, whose mission is "using food to reconnect with what it means to be human." From environmental sustainability to dietary proclivities of past and present societies, the researchers study the relationship between man and food.
Such ideas inspire many area eateries. Waking up is easy with a trip to Evergrain Bread Company, a sunny café baking up wholesome artisanal bread and pastries, or Play it Again Sam, a bistro-style café with coffee concoctions to keep you humming. Relax with a treat at Karma Cleanse Cafe, a cafe serving organic, superfood fare amid healthy lifestyle practices. Foodies with strict dietary regimens will love Figg's Ordinary, an entirely vegetarian and gluten-free café featuring locally sourced ingredients. When it's happy hour, say cheers with Chester River Wine & Cheese Co., a gourmet market also serving small plates and wines by the glass, or Bad Alfred's Distilling, where its two micro-stills produce small-batch, handcrafted spirits.
Lifelong Learning
Washington College contributes to Chestertown's vibrant arts community by providing state-of-the-art venues and quality cultural programming. Two theatres at the Gibson Center for the Arts accommodate larger performances, while its recital hall houses more intimate gatherings. The Kohl Gallery attracts diverse exhibits to explore art's historical, social and cultural significance to the area.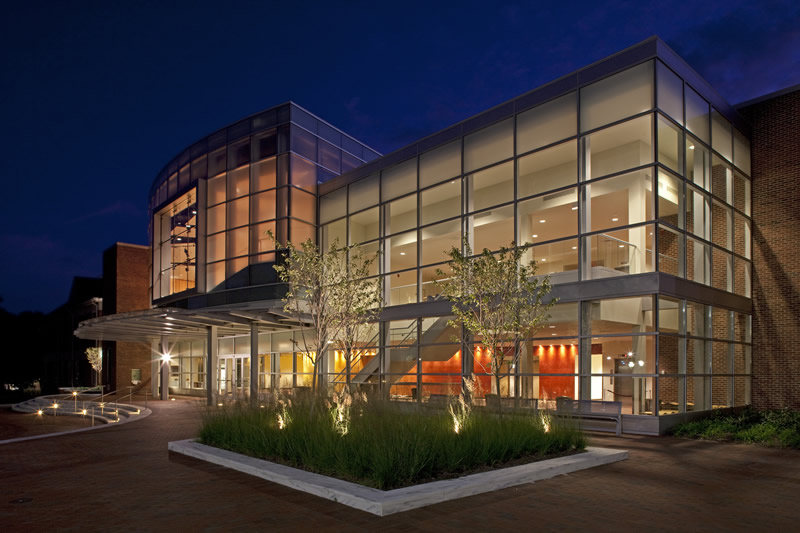 Recruitment of faculty members also boosts the area's prosperous arts and entertainment district with numerous galleries, studios and artists who call the area home. Like Carla Massoni of Massoni Art who's had the distinct honor of selecting the collection on display at the National Endowment for the Arts; the craftsmen at Robert Ortiz Studios who design and construct custom Shaker- and Japanese-inspired furnishings; the collective at RiverArts Gallery who provide an outlet for local artists as well as workshops for the community; the watercolor, oil and acrylic painters at The Artists' Gallery; and the fine craftspeople at Create where glass, pottery, jewelry and traditional art mediums flourish.
Washington College Signature Centers Centers encourage students and residents to blur the line between academia and real-world experiences through work-study programs, lectures, workshops and other educational events. The Starr Center for the Study of the American Experience, located in the historic 1746 Customs House in downtown Chestertown, borrows from our nation's history to inspire a deeper understanding of present-day American affairs and offers a variety of fellowships for both scholars and non-academic historians. The Center for Environment & Society monitors the health of the Chesapeake Bay watershed (which includes the Captain John Smith Historic Trail) and the sustainability of its relationship with society. The college also partners with the Sultana Education Foundation to develop a curriculum that includes trips aboard the 1768-replica schooner as well as paddling, land-based and classroom programs. The Rose O'Neill Literary House on campus inspires writers of all genres with themed programming that includes readings, residencies, creative salons and the Sophie Kerr Lecture Series.
Beyond Chestertown
It's hard to imagine leaving Chestertown, there's much to explore just a short drive away. Westward, along the Chesapeake Bay, sits Rock Hall with a cornucopia of treasures from the sea—from food to festivals and fun in the sun and detour to Twinny's Place in bucolic Galena for breakfast or a sandwich; it's a must-stop if your route includes SR 301, and even if it doesn't.
For a themed road trip, reminiscent of a historical adventure hunt, find the Kent County Historical Markers (hint: there's one at Washington College) from the Maryland Civil War and the Star-Spangled Banner trails. Or, follow any of the four itineraries—birding, historic churches, working the water and working the land—on the Chesapeake Country National Scenic Byway.