Picture-Perfect Moments in Kent County, Maryland
When you visit the picturesque sites in Kent County, Maryland, you'll want to keep your camera ready for unique selfies, breath-taking sunsets and large-format landscapes.
Along the Waterfront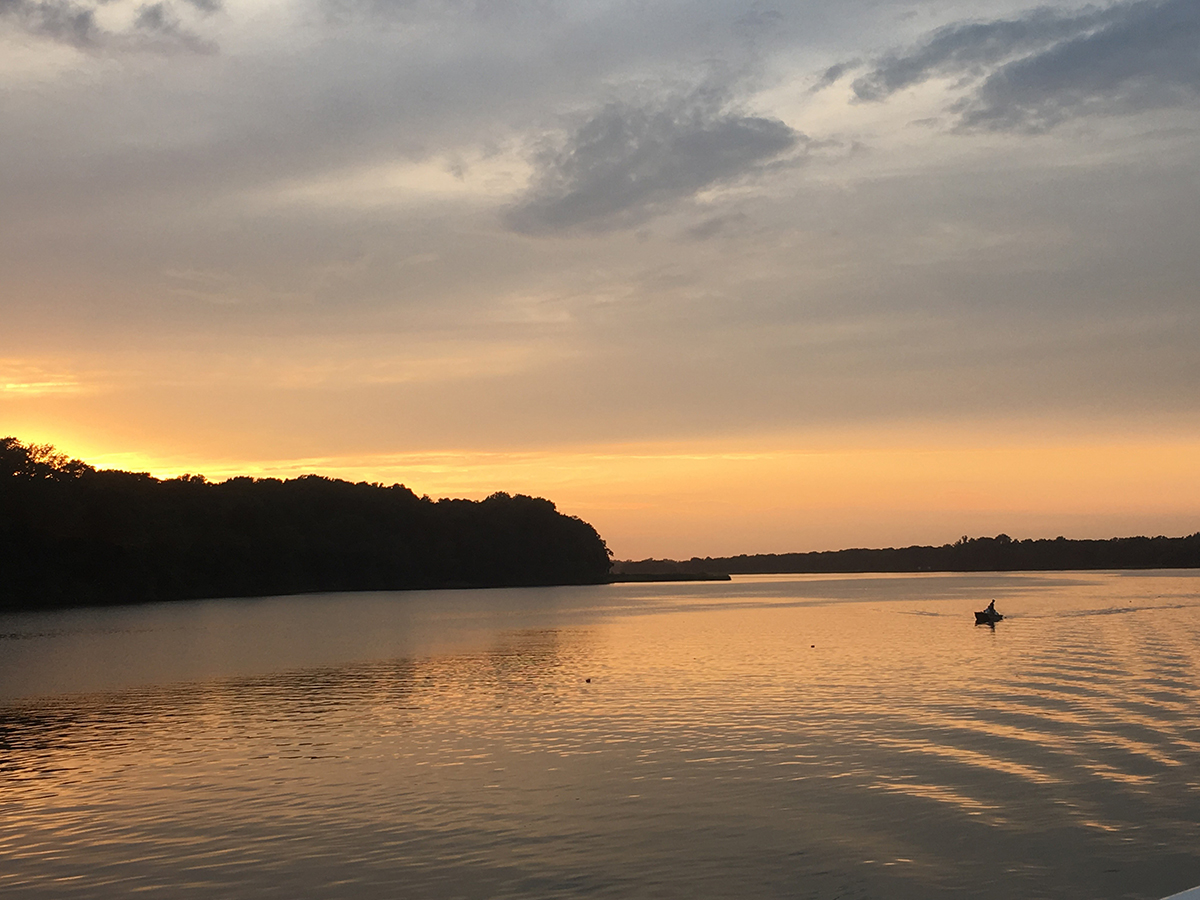 Let's face it, water is nature's mirror for the sun and when the two meet, it's a match made in photographic heaven. With Kent County's 209 miles of shoreline, there are many locations where you can reflect. Crouch along the banks of rivers and creeks to frame their rippled surface with reeds; stroll waterfront promenades, wharves and piers to catch a couple walking hand-in-hand or a youngster casting a line in hopes of getting a big catch, and wander the docks of numerous marinas throughout the county for stylish nautical shots.
With direct access to the Chesapeake Bay, Spring Cove Marina accommodates everything, from large catamarans to smaller pleasure craft, while Georgetown Yacht Basin on the Sassafras River, offers a more secluded, wake-free environment. From modern yachts to sea-worn pilings, there's no shortage of amazing content to capture at these or any of the beautiful marinas in Kent County, Maryland.
For a truly majestic maritime vessel, visit the SULTANA, a yellow-hulled reproduction of an 18th-century schooner, docked at the Chestertown waterfront. You'll want to set your camera to video as you sail on one of its public tours.
If you want more offshore shots, step aboard the Chester River Packet, a 65-foot, 1920s-style classic tour boat, which also departs from the Chestertown waterfront. The company offers half-hour public cruises, dinner cruises, Sunday brunch cruises and even special charters which can be booked in advance, online.
Looking for a more intimate way to cruise the water? Consider booking a sunset cruise for up to six passengers with Blue Crab Chesapeake Charters out of Rock Hall. With a lot of deck space and the chance to take the helm aboard the 43-foot sailboat, you are guaranteed to capture some incredible photos.
Or simply paddle along the shores in a canoe or kayak with your waterproof case in hand.

At the Beach
Why not get in the water to snap some cool photos? Use a water-resistant camera or case, then make your way out into the water at one of Kent County's two public beaches.
The quaint, sandy beach at Rock Hall's Ferry Park looks out onto the Chesapeake and, on a clear day, the adjacent Baltimore skyline. A stone breakwater keeps the waves at bay, making the shallow swimming area ideal for experimenting with your camera. The park also has a gazebo and barbecue grills, so spend the day and catch the magnificent sunset.
With long stretches of sand, Betterton Beach is a great place to play with perspective. Set up a trompe l'oeil (a style of painting in which objects are depicted with photographically realistic detail) by carefully juxtaposing objects in the foreground with those in the distance. Or bury all but your face in the sand for a quirky selfie. Visit the fishing jetty, public pier and bay-view bluff for more picture-perfect spots.
In the Wilderness
To capture the wilder side of nature, the Eastern Neck National Wildlife Refuge has diverse habitats, from woodlands to wetlands, for you to photograph. Have the camera set on zoom or, better yet, have a telephoto lens handy while you roam the trails or wade the waters where deer, fox and migrating waterfowl are prevalent. Similar sights await you at Sassafras Natural Resource Management Area and neighboring Turner's Creek Park. The Millington Wildlife Management Area likewise supports a variety of flora and fauna while also protecting endangered species. Chesapeake Farms Wildlife Habitat offers a self-guided tour of its 3,300-acre facility dedicated to advancing agricultural and wildlife management practices. Be patient and let the animals settle in around you.
Around Town
At the Bookplate, in downtown Chestertown, you can capture signed first editions and quality used books at this literary boutique. Whether beginning, middle or end, the Bookplate will make a lovely addition to your photographic journey.
Established as a port in 1706, Chestertown continues to represent early America with historic streets lined with quaint shops and colonial buildings. Visit during Memorial Day weekend and join the revolution at the Chestertown Tea Party Festival. Choose a side—Torie or Colonist—when you take a selfie with a costumed re-enactor. Be sure to have the camera ready as they throw tea overboard the SULTANA.

On the Farm
Change your camera settings from sepia and black-and-white back to normal to capture the vibrant colors and life on the farms.
Slip on your "wellies" at the bucolic Lockbriar Farms for you-pick fruits and vegetables. Zoom in for a close-up of plump berries and heirloom tomatoes—unlike some subjects they won't mind the angle. Afterward, enjoy the fruits of your labor with a small batch of Lockbriar's handmade ice cream.
Few images are more elegant than a glass of wine or more romantic than rows of grapes on the trellised fields of a vineyard. The family-operated Crow Vineyard & Farm cultivates a variety of grapes to produce its award-winning wines while also growing soy and corn and raising grass-fed Angus cattle and other farm animals. Stay at its bed-and-breakfast and you'll have plenty of time to roam the 365-acres as you create your own winning compositions.
Access other farms by scheduling an appointment. Consider the 48- acre Lapp Family Farm, which has cows, sheep and goats, plus a family bakery selling bread, pastries and cookies. Or get up close and personal with the horses at Airy Hill Stables, a beautiful horse farm just outside of Chestertown.
Continue the pastoral motif at area farmers' markets, or visit in July to enjoy the Kent County Fair.
Pro Tips
Know your camera and its tricks
Wake early and stay out late for the best lighting and to avoid crowds
Schedule photo time in your itinerary
Have patience; wander slowly; stop, look and listen; and embrace serendipity
Engage people to elicit reactions; always ask for permission
Balance people within their environment
Thoughtfully place people in landscapes to conjure a story
Consider the history and purpose of monuments and building—shoot with that vibe in mind
Click often
For selfies:
Hold camera to the side and slightly above you
Tuck chin and tilt head slightly
Extend your head away from your neck
Relax your mouth and exhale before you snap
Spin to find the best light
Outdoors? Position the sun directly behind your head
It doesn't have to be your face
They say, "A picture speaks a thousand words." So when you post your Kent County images on the various social media sites, be prepared for the comments, likes and love to start adding up. Plan your journey through photogenic Kent County today!