Economic and Tourism Development
GOALS
Cultivate Business Retention, Expansion, and Attraction

Advocate for Workforce Development and Education

Promote Kent County as a Desirable Place to Live, Work, and Visit

Support the Enhancement of Current and Future Infrastructure

Establish and Strengthen Partnerships
2022 Economic and Tourism Development Strategic Plan

The mission of Kent County Government is to deliver services to protect and improve the health, safety, education, welfare, environment, economy, and unique quality of life of its citizens consistent with the County's values and priorities in a fiscally responsible manner.
The vision is to ensure accountability to the County's citizens for the delivery of essential services consistent with our mission statement.
Planning Your Visit
Economic and Tourism Development welcome you to Kent County. For visitor information, please call us at 410-778-0416 or e-mail us at
tourism@kentgov.org
. We will be happy to answer your questions and help you with your travel plans. Office Hours 8:30
-4:30
Monday
-
Friday
. Please also follow us on Facebook, Twitter, and Instagram; @VisitKentCounty.
When You Visit
You will find plenty of Kent County information and brochures at the Kent County Visitor Center at Maple Ave. and Cross St. in Chestertown and the Rock Hall Information Cottage on Main Street.
Our Gigabit County is Open for Business!
BUSINESS RESOURCES (CLICK HERE)
2022 Economic and Tourism Development Strategic Plan
Emsi Economy Overview, Kent County, MD 11.02.21
Economic Development Strategic Plan 2017
Kent County Comprehensive Plan
2021 Strategic Plan Meeting Notes - August 18, 2021
2020 Strategic Plan Guiding Document
2020 Strategic Plan SWOT Analysis Summary
2020 Strategic Plan SWOT Meeting 3 Notes - March 11, 2020
2020 Strategic Plan SWOT Meeting 2 Notes - March 4, 2020
2020 Strategic Plan SWOT Meeting 1 Notes - February 26, 2020
Upper Shore Labor Market & Target Industry Analysis
Kent County Labor Market Analysis Executive Summary
Links of Interest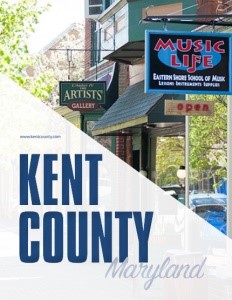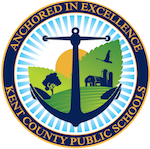 Learn about Kent County Public Schools and how they are moving ahead with modern technology!
https://www.youtube.com/watch?v=dohbpAP88UE&feature=youtu.be