Top Must-See Museums
Founded in 1642, Kent County, Maryland, is in itself a virtual museum of American history—from Native American and colonial settlements to the development of important ports and African American progress. Venture anywhere within this charming area and you're surrounded with reminders of its historical, maritime, agricultural and civic significance, and you won't want to miss these 9 richly diverse museums.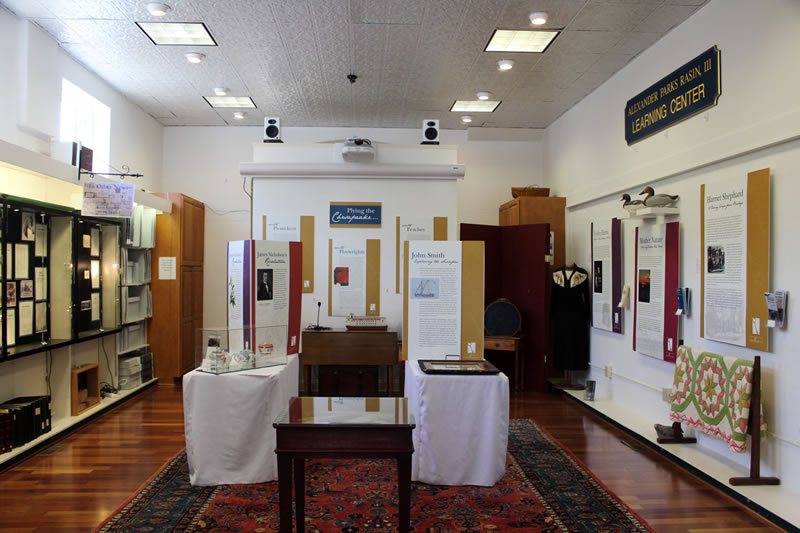 1. Bordley History Center
Home to the Historical Society of Kent County, the Bordley History Center in Chestertown holds a treasure trove of historical and genealogical archives. Its library and exhibits embody the area's past through documents, photographs, artifacts and oral narratives. Stop by the first Friday evening of each month for History Happy Hour, when it pairs wine and cheese with fascinating presentations of the past. Or, arrange a guided-group walking tour to learn about significant historical sites. The center also hosts the Historic House Tour every October, when notable historic homes open their doors.
2. Knock's Folly Visitor Center
Capt. John Smith and his crew landed on the shores of the Sassafras River in August of 1608 and were welcomed by the Tockwogh tribe. Though much of the tribe's archaeological evidence has yet to be unearthed, what is known of these civilized Paleoamericans and their encounter with Smith is showcased at the Knock's Folly Visitor Center. Located at Turner's Creek Park in the Sassafras Natural Resources Management Area, this 1796 Federal-style brick house was a cornerstone of the small village of Turner's Creek, which would become fundamental to British efforts in the War of 1812 when Turner's Creek resident James Stavely was kidnapped by the British Navy and made to pilot them upriver to Georgetown.
3. Kent Museum
Fortunately, Stavely was returned unharmed, though the British helped themselves to the town's supplies. See his family's ancestral grave at Kent Museum, also located in Turner's Creek Park, and view artifacts representing agricultural and domestic life from the past. Also, visit Charley's House, an 1840s-whitewashed, clapboard home relocated from an African American community near Chestertown.
While in the Sassafras Natural Resources Management Area, explore the trails, home to songbirds, waterfowl and other wildlife or paddle the waterways and imagine what life was like on for the earliest settlers in this bountiful wetland.
4. African American Schoolhouse Museum
Another structure representing Kent County's black heritage is the African American Schoolhouse Museum in Worton. The interpretive panel at this quaint, one-room schoolhouse, originally built as a church in 1890, reveals the commitment toward education within the early black community and chronicles the lives and contributions of students and teachers who attended the institution until it was closed in 1958.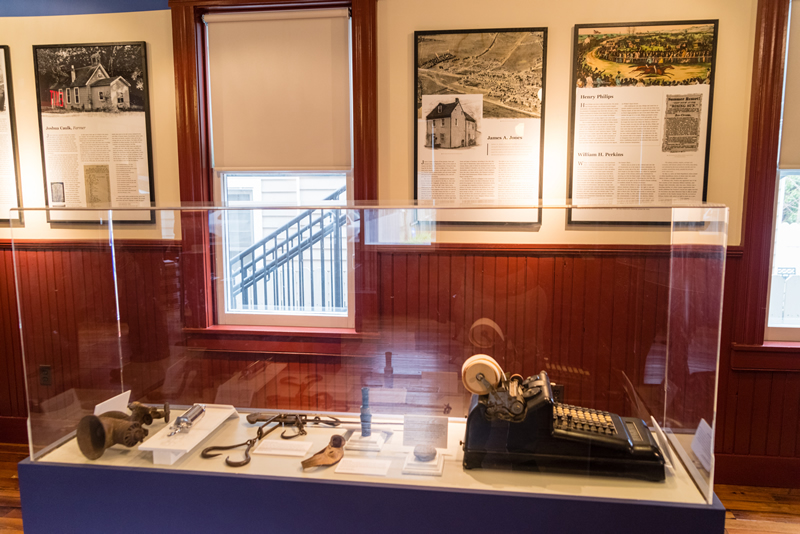 5. Sumner Hall
Sumner Hall, one of the nation's two remaining African American posts for the Grand Army of the Republic, was built in 1908 to serve as a community center for black Civil War troops. Today, the museum continues to honor the service of African American Civil War veterans and celebrates cultural traditions with regular events. Legacy Day, held annually in August, commemorates various aspects of the area's African American experience.
7. Waterman's Museum
Delve deeper into the past and present lives of Kent County's mariners at Haven Harbour Marina's Waterman's Museum. See inside a fishing shanty from yesteryear and imagine the risks involved in a life of fishing and crabbing at that time. Explore the evolution of equipment and technological advances to learn how people brought both convenience and safety to a trade that continues to sustain communities along the waterfront.
8. Betterton Heritage Museum
Betterton has enjoyed a celebrated past on the Chesapeake. From its early days as a fishing and farming village to its heyday as a bustling seaside resort town, the Betterton Heritage Museum documents those times through vintage artwork, postcards and publications along with other exhibits that celebrate the livelihood of its residents including renowned decoy carver, Charlie "Speed" Joiner. Step inside "The Ark," a restored floating fishing shanty where watermen took shelter during expeditions in remote areas. Purchase replicas, souvenirs and other memorabilia in the gift shop to take a piece of Betterton home with you.
9. Massey Air Museum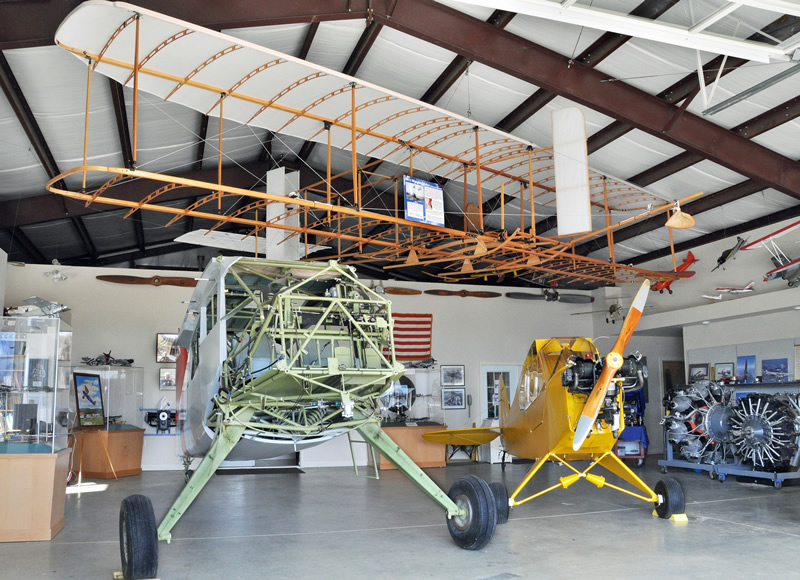 The horizons of historic Kent County aren't limited to land and sea. Community aviators and aficionados of flight applaud the Massey Air Museum, where colorful and classic aircraft are displayed amid planes that still soar from the Massey Aerodrome. Explore a lumbering DC-3, or if you're looking to spread your wings, take a biplane tour or a glider ride. With a robust calendar of events, the museum always has something abuzz like the Chili Fiesta Fly-in, when aviators and landlubbers alike convene for a chili cookoff; the Antique Aeroplane Fly-in, a competitive celebration of privately owned, vintage aircraft; Young Eagles Day when kids fly for free; and the annual Open Hangar Day and Fly-in, its public holiday potluck.
If you're in the area in early May, tour the sites mentioned with the free Museums of Kent Driving Tour. Museums will hold special activities and events, and you can win a prize by tagging photos with "#tourMOK" on your Instagram posts.
Continue your immersive experience by staying at a historic inn or bed and breakfast—they're guaranteed to make you feel at home. Dine at a dockside restaurant or tavern to toast the mariners with every blast from a ship's horn. Browse specialty shops and antique stores for gifts and keepsakes to take home, but what's certain you'll take with you are the fond memories and stories from Kent County—priceless possessions that will become part of your own personal history.