Kent County MD Office of Tourism Development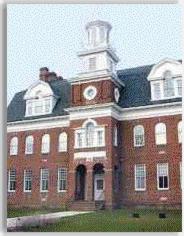 Staff:
Bernadette Bowman - Director
Jana Carter - Assistant Director
Tourism Development Advisory Board:
Shirley Loller, Chairperson
Greg Waddell, Vice Chairperson
Casey Carroll, Member
Suzanne Einstein, Member
Ingrid Hansen, Member
Nancy McGuire, Member
Sandy Scott, Member
Planning Your Visit
The Kent County Tourism Development Office welcomes you to Kent County. For a Free visitor information packet, please call us at 410-778-0416, fax us at 410-778-2746, click
here
for a form to submit your request for information or e-mail us at
tourism@kentcounty.com
. We'll be pleased to answer your questions and help you with your travel plans. Office Hours 8:30
-4:30
Monday
-
Friday
. Also follow up on Facebook, Twitter and Instagram; @VisitKentCounty.
When You Visit
Visitor Information - You will find plenty of Kent County information and brochures at the Kent County Visitor Center at Maple Ave. and Cross St. in Chestertown and the Rock Hall Information Cottage on Main Street.
Mission
The Tourism Office is responsible for marketing, advertising, media relations, and for developing travel and tourism in the Kent County region of Maryland's Eastern Shore.
The Tourism Office strives to safeguard the balance between nature and commerce. It not only facilitates diversification of the County's economy through tourism, but also supports the County's coveted way of life, unique heritage and unmatched natural and cultural resources.
As the marketing arm of Kent County, the Tourism Office manages an extensive marketing schedule, which includes print, electronic and web-based advertising, web site, print collateral, social media and fulfillment.
The Tourism Office facilitates visitor analysis and statistical data to ensure the most effective targeted marketing plan, which is reviewed yearly.
The Director works closely with the Kent County Tourism Advisory Board and the State Office of Tourism Development in the creation, development and implementation of communication strategies.